Project Recap: Workshop Cafe / San Francisco (02)
Continuing from yesterday's post about commission work, today I am extremely proud to share photos from my most recent large-scale piece completed for the second location of Workshop Cafe. Their business model perfectly embraces the new generation of workers who enjoy working in the communal environment a cafe provides. Instead of removing the outlets, they offer pay-as-you-play working stations with lighting speed internet access and bottomless coffee if choose to register and go that route. Otherwise, at the forefront, it's still your traditional cafe with an extensive food menu all conveniently located at the cornerstone of Market and Embarcadero Streets in Downtown San Francisco.
Many if you may already know, but I did the work for their first location just north of Market. There's really not a whole lot of murals (let alone vibrant colors) in that part of town, so the piece was a success in capturing peoples attention.
---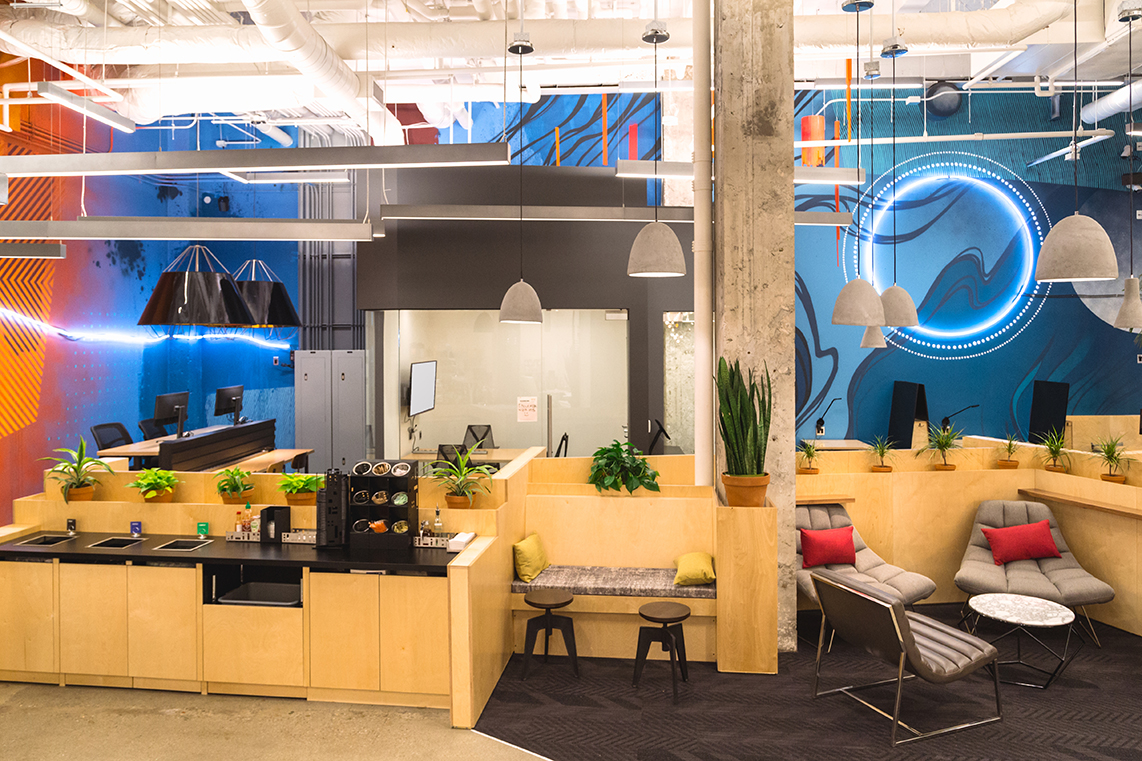 (Workshop Cafe / One Market Plaza)
.
For the new location, I produced what I call my trifecta. It combines a multi-layered painted mural, custom wooden sculptures, and lengths of neon attached directly to the wall highlighting certain moments within the piece.
Working directly with Rich Menendez (owner/client/collector/friend) and his team, we pushed and pulled until we blew the original sketch out the water. This is why I love working these guys as the level of both ambition and trust is unmatched to produce nothing less than a superior product.
---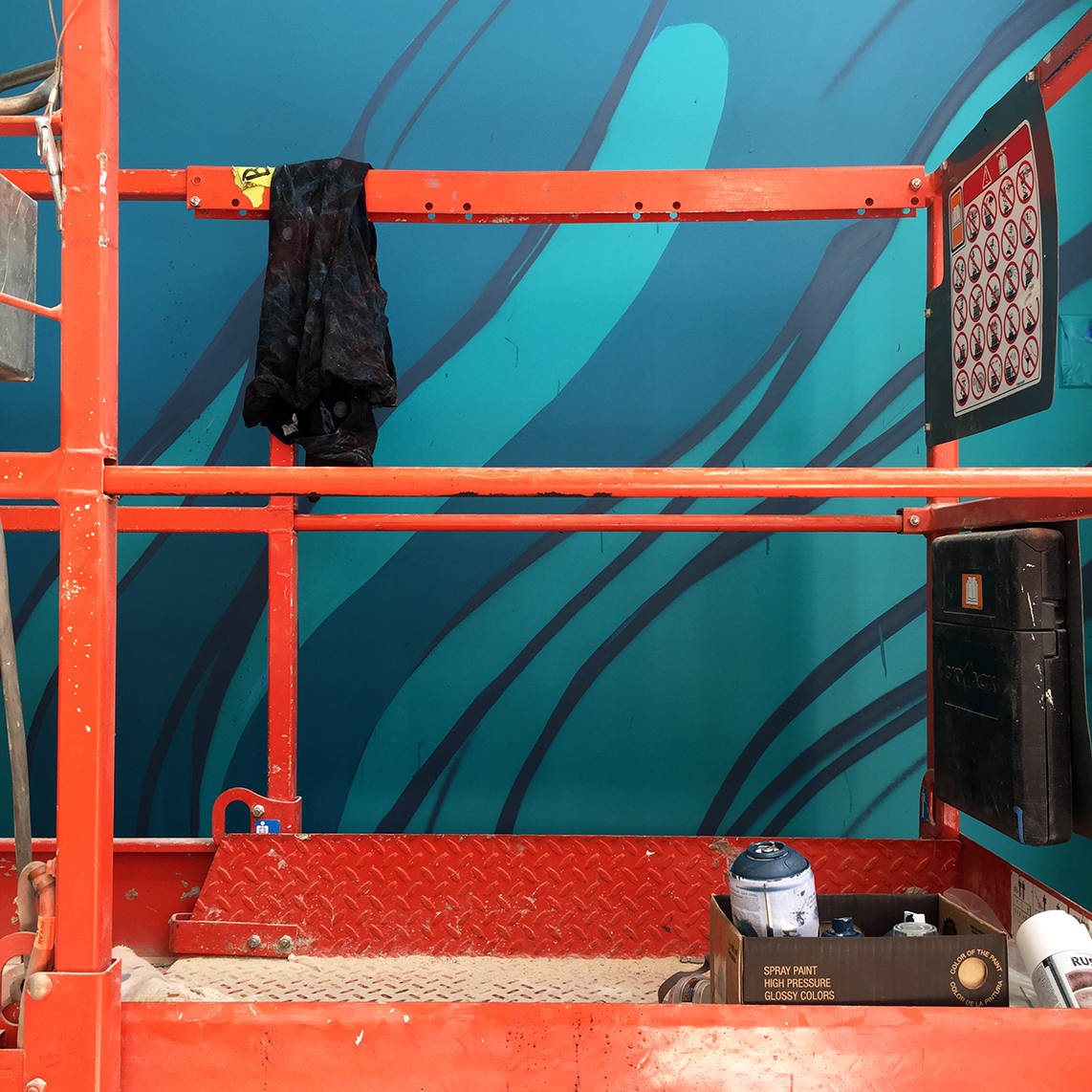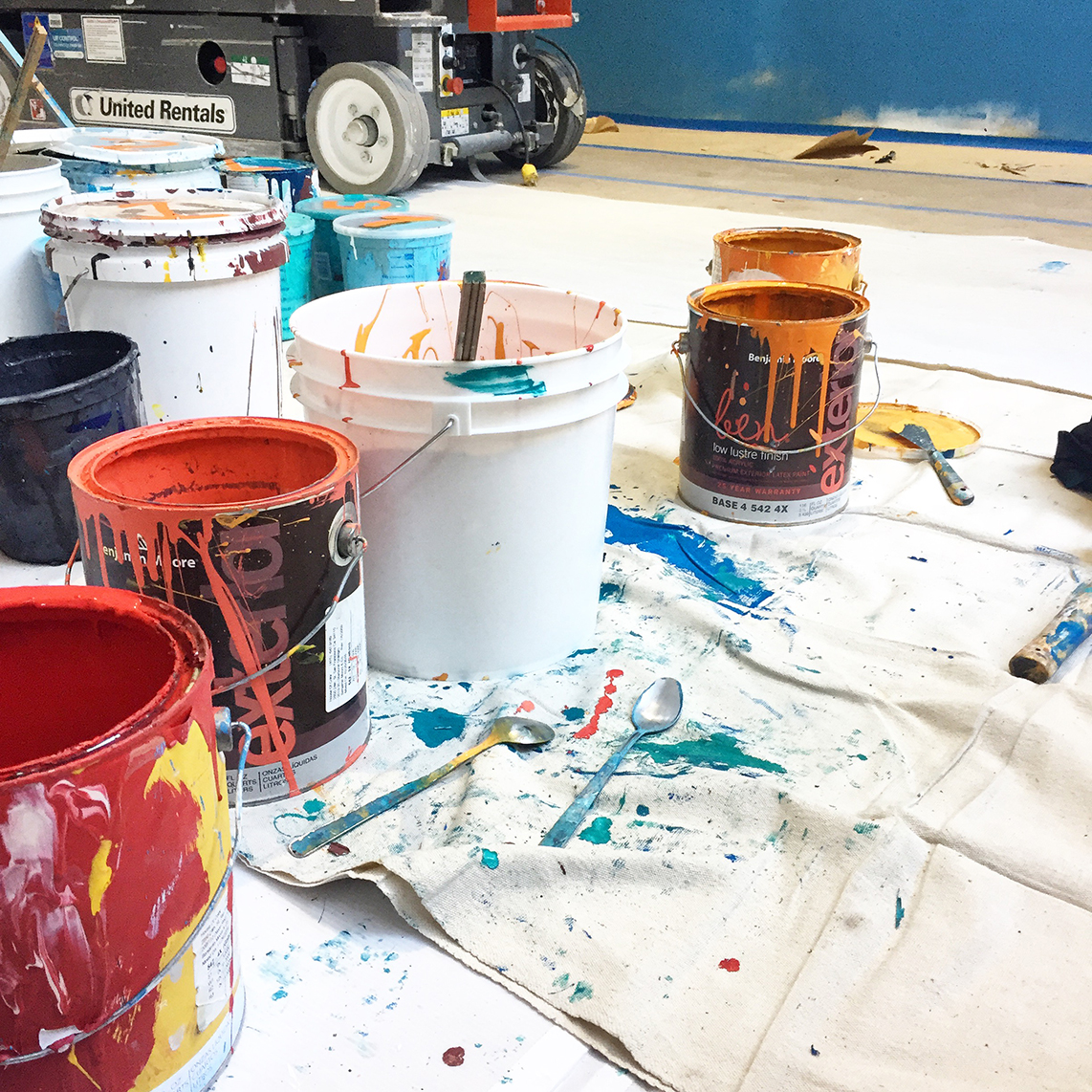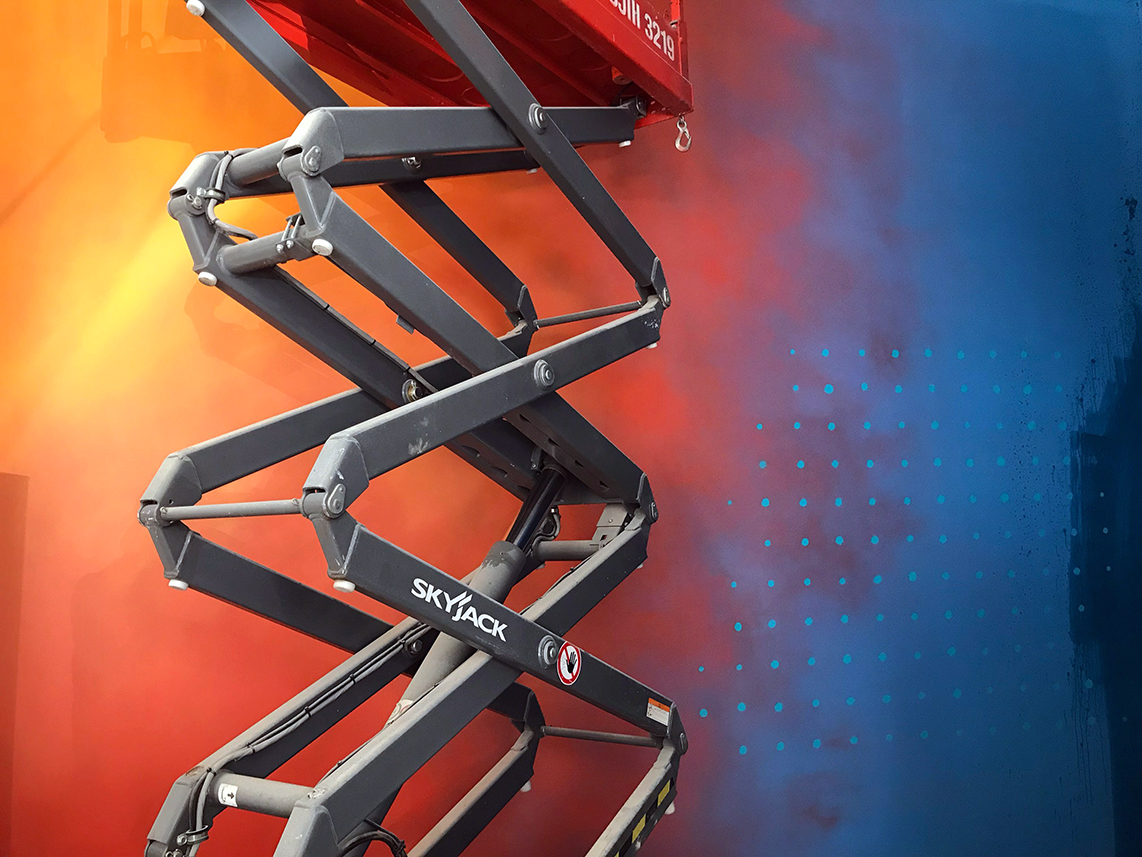 ---
For the concept of this project, I weighed heavily in on the fact they they like to do things differently. The piece reads right to left, beginning with elements that symbolize clarity and openness, making it's way towards the inner workings of an idea before it ultimately all comes together. I wanted it to be playful, yet controlled and carry a sense of grit as well as finesse. And obviously, I wanted it to punch with color once again to contrast the otherwise stark surrounding downtown area and draw people in.
Even with the concept nailed down, my approach to this kind of work is typically one full of improvisation. I often abandon the sketch, mix colors, lay down paint, and cut it back as I go along. I am applying some of the same techniques I would do in the studio, but altered to match the scale, all the while paying close attention to the overall piece, the architecture of the building, and the flow of the space. This helps create less work by allowing the space to work for you rather than against you.
---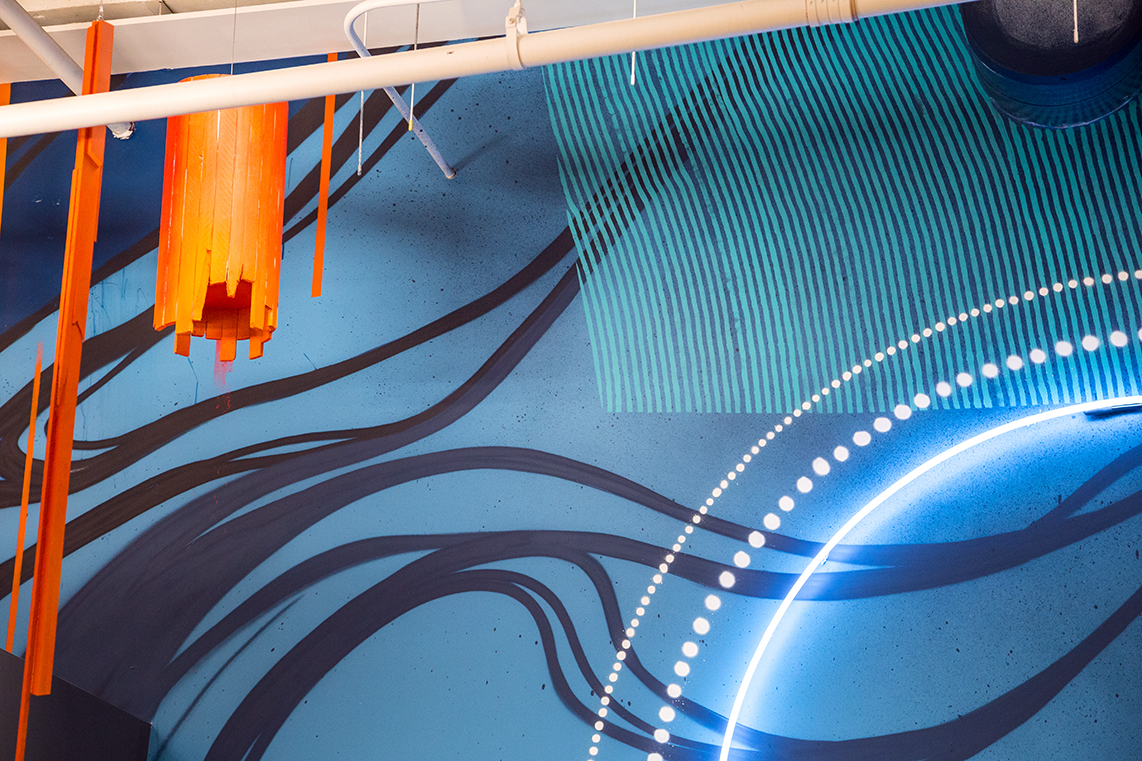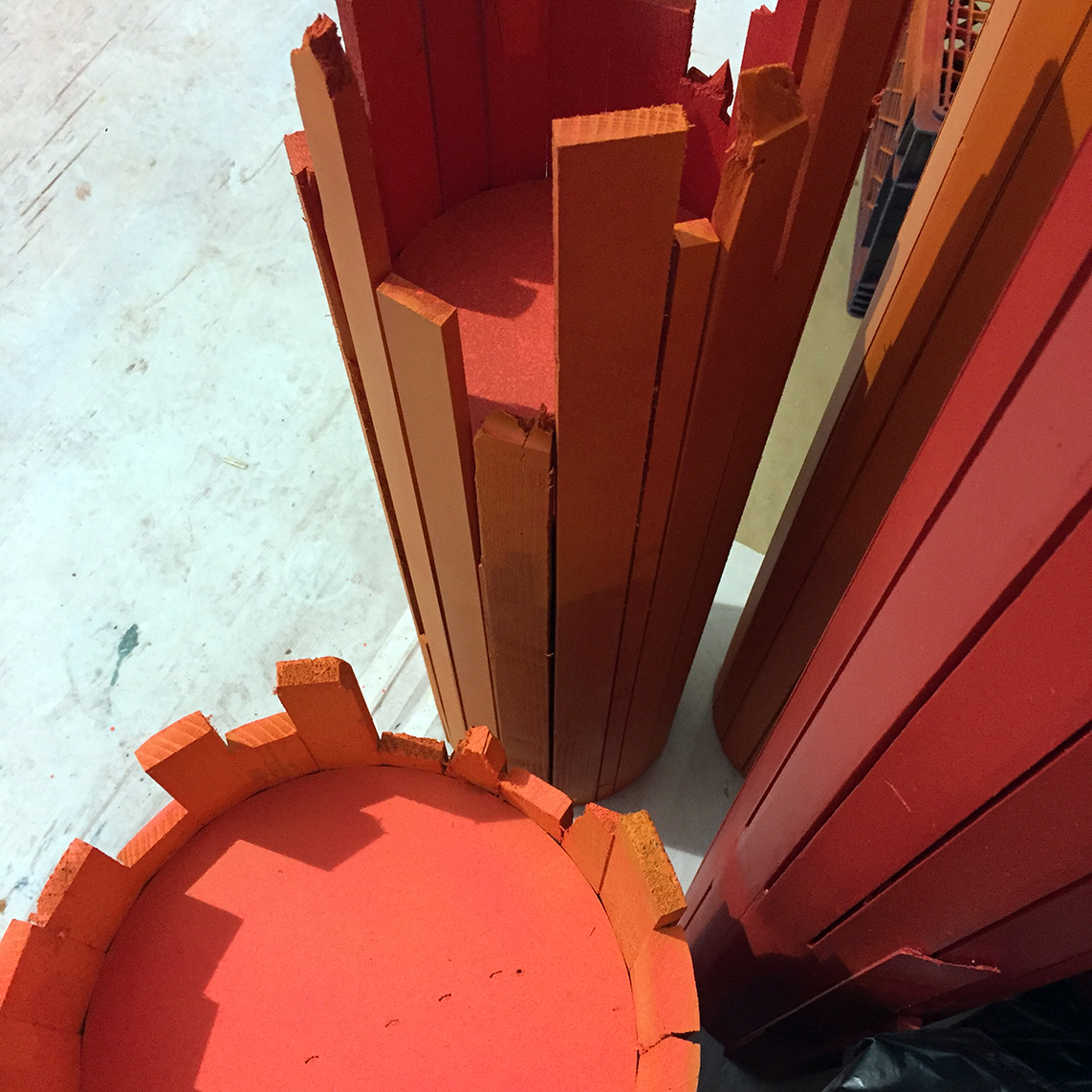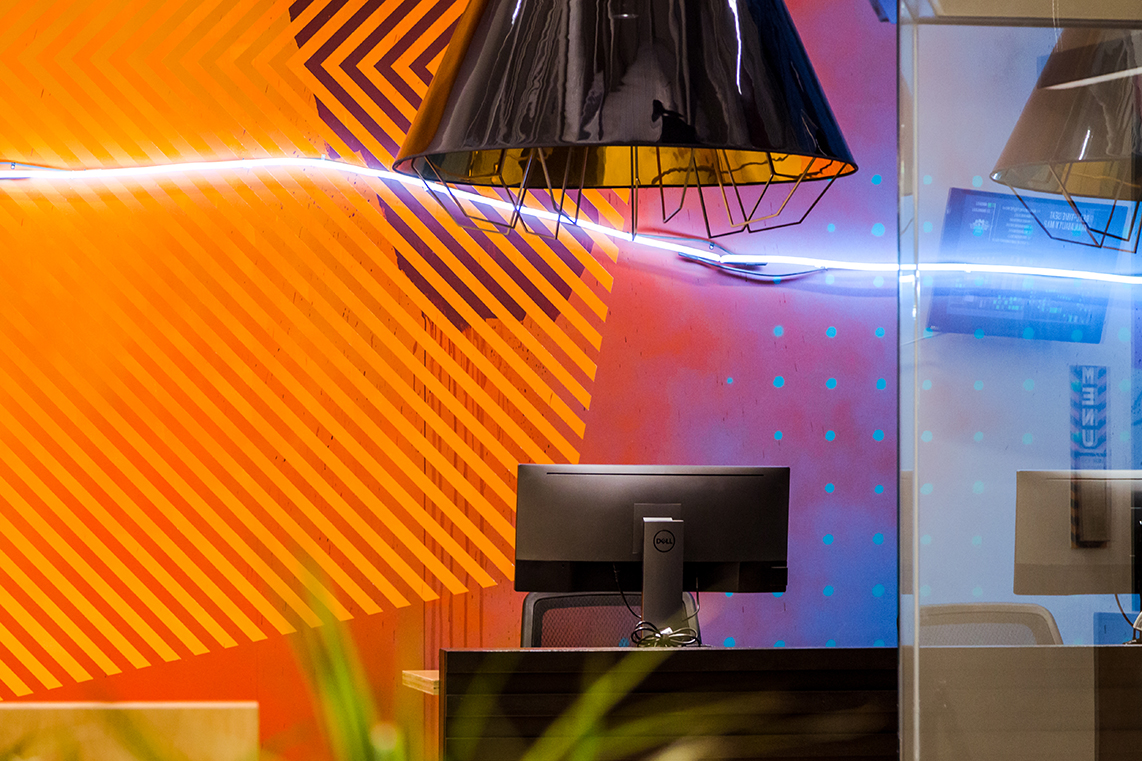 ---
.
As you can tell from the first photo, the Artwork Wall was somewhat complicated as far as access to the wall, but growing up, I used to scale buildings for fun and that pastime is finally serving its purpose.
But seriously, producing work at this scale takes a tremendous amount of effort — physically, mentally, and even spiritually. The same is true for anyone working a this scale or even larger. From the moment you start until you're all cleared out, you have to give it your all — either battling the elements, fatigue, inconsistent lighting, lack of running water or bathrooms, or in this case…only having a week to do two weeks worth of work because of scheduling. All of it can be difficult, but I am delighted to see more companies supporting artists in this capacity while more artists surface with an equal drive to offer this kind of service to our communities.
---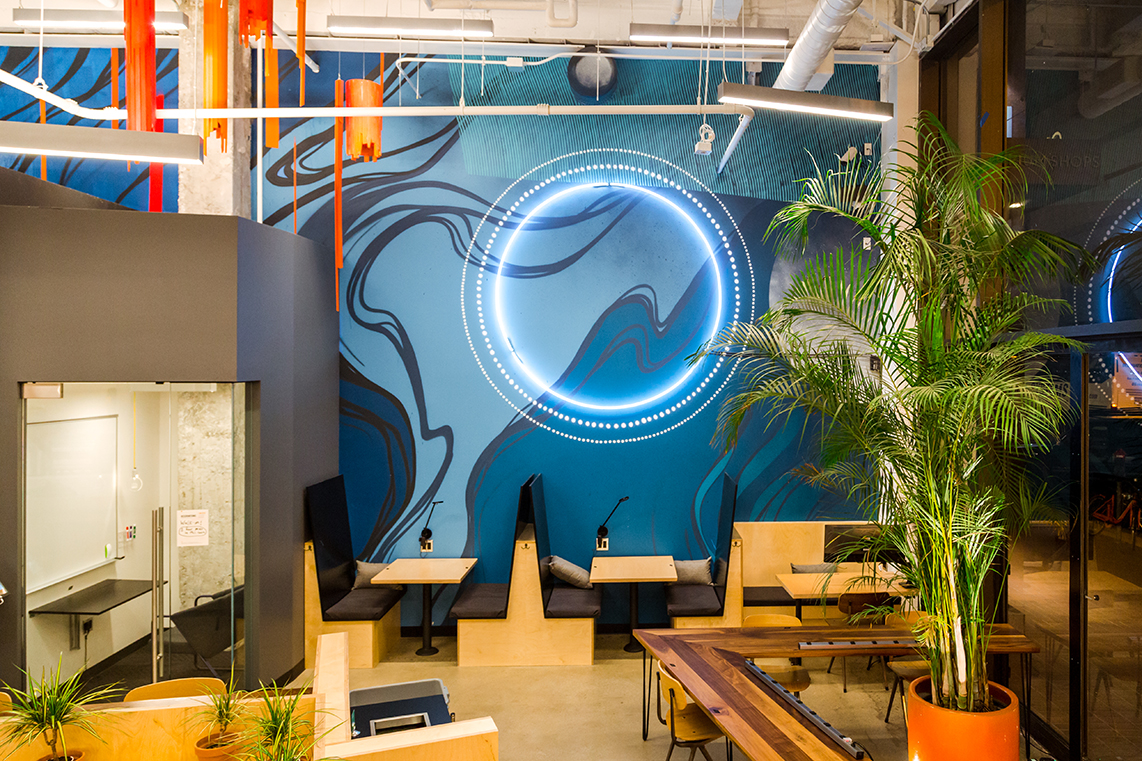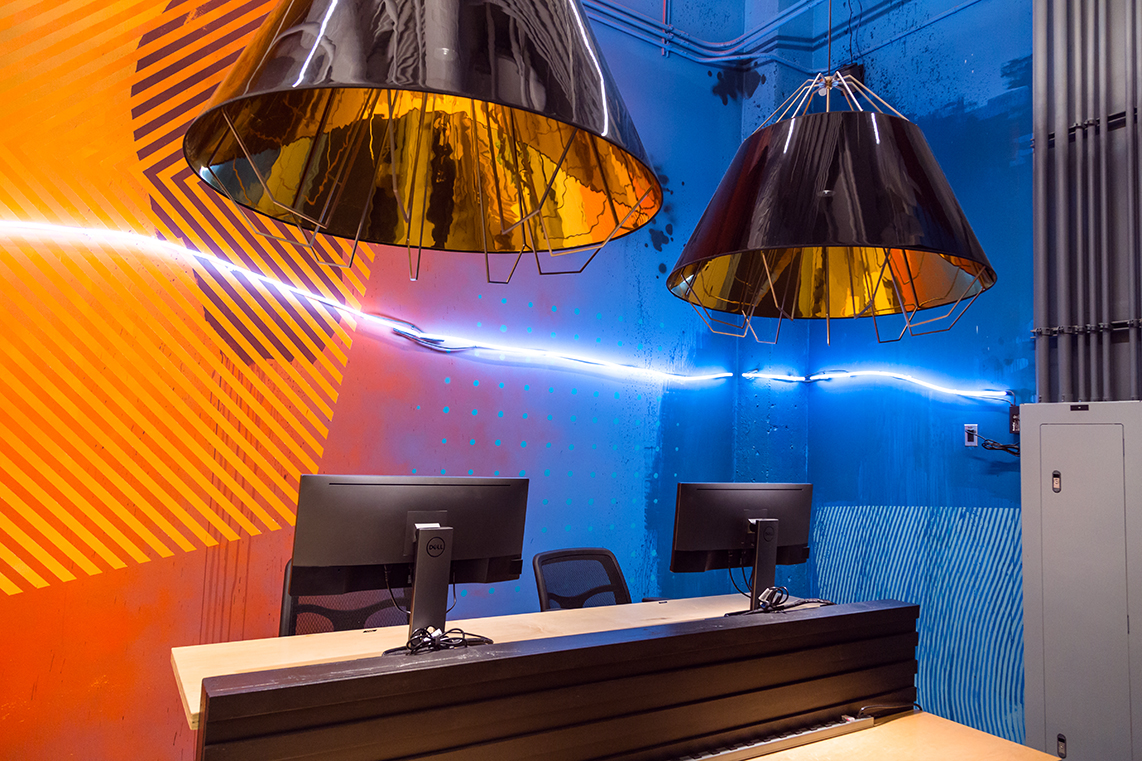 ---
If you are ever in the area, grab a coffee and check it out in person.
And stay tuned for future locations.
---
Additional Support: Matthew Chen (sculptures & mural support) / Shawna Peterson (neon)
Additional photos: Jerry Mejia / Workshop Cafe