Press Release: WAVES Warm Up
Leading up to the solo exhibition of my most recent WAVES series, I was given the opportunity transform a temporary space along Canal Street into an immersive installation combining paint, light, video and sound  — offering viewers a sense of what's to come.
.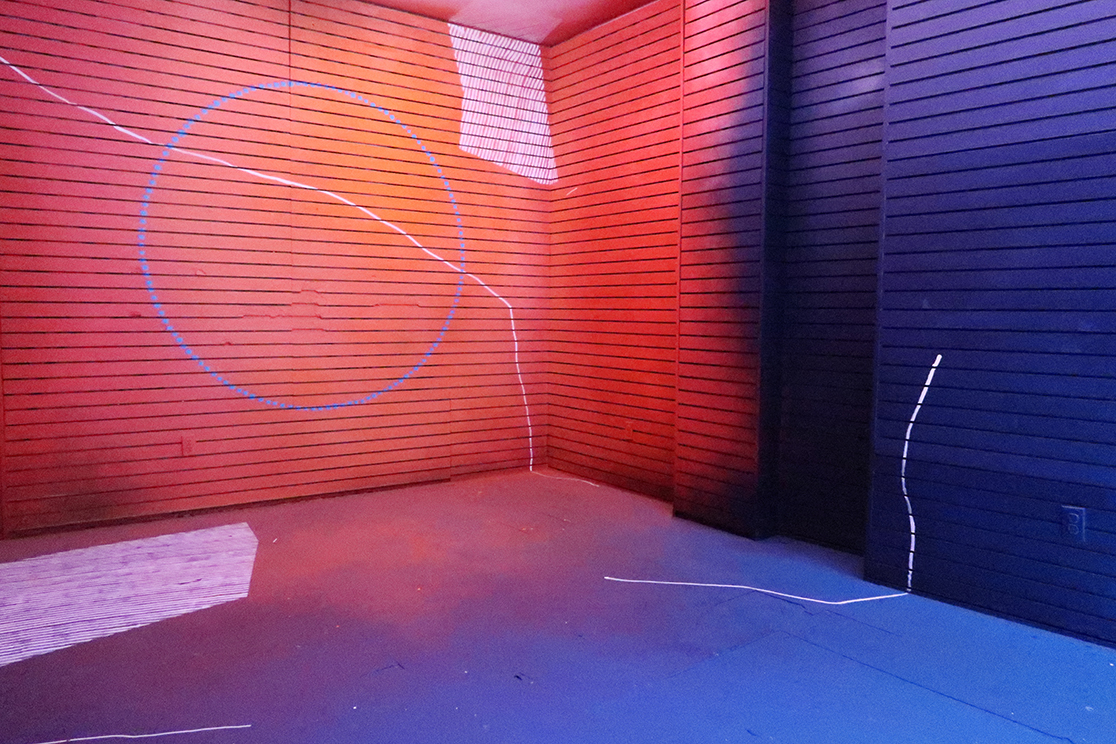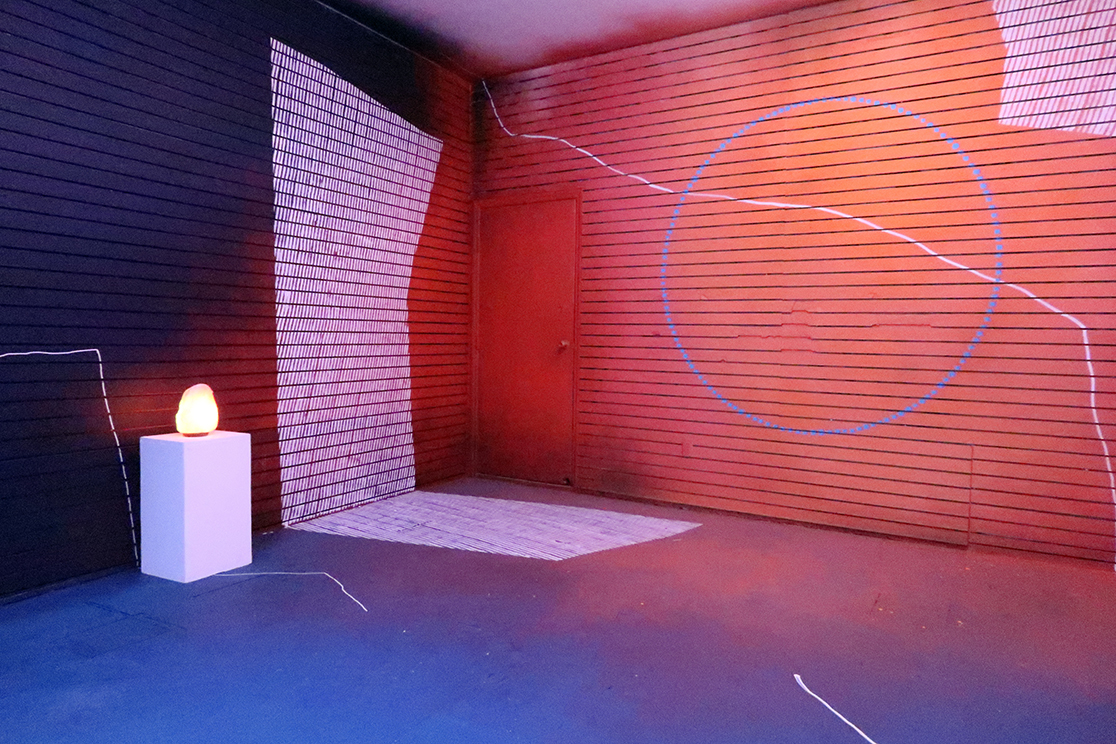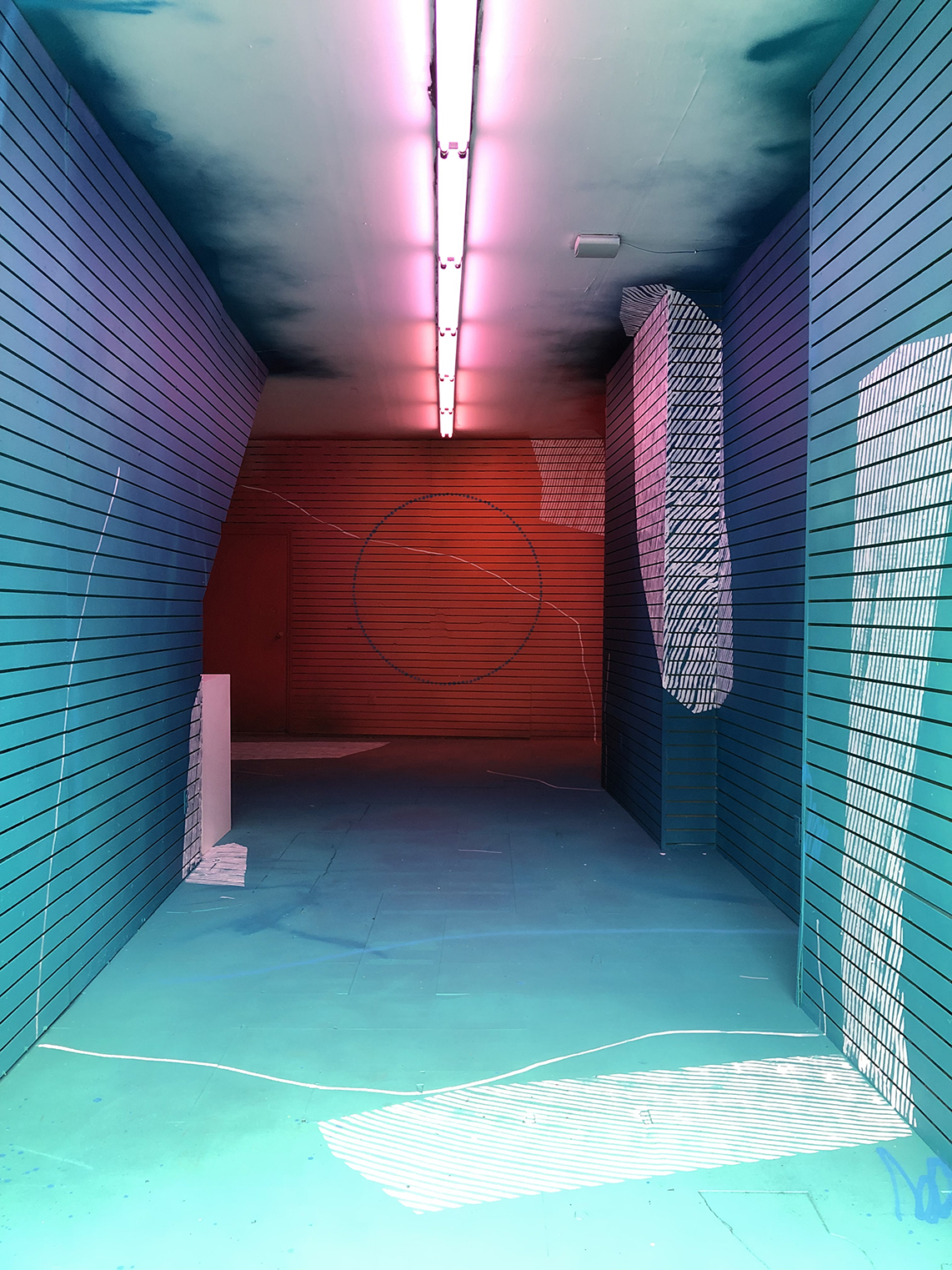 .
The concept behind this is just as it sounds. I wanted to try something new and warm up to the big show ahead. This space is directly across the street to the upcoming exhibition space, and I wanted to bring a little color to the block while inviting viewers both in-person and online to walk inside one of my paintings. To further push the effect, I took an interest in tapping into some of the other senses in an attempt to create an environment that invited curiosity and transcendence.
During the opening night, I blanketed the room with a gentle haze, activating the entire space, while diffusing a unique blend of essential oils and custom soundscape that evoked feelings of confidence and introspection. The lighting overhead was altered to a shade of purple that seemed to blend the opposing colors of the space while adding an ethereal ambience.
Although the opening night already happened, the mural is available to experience in person for the next two weeks.
.
318 Canal Street / NYC
on view: August 15 – September 1, 2019
open: 7 days a week / 11am – 7pm
Presented by Wallplay Network & VIBES
.
.
---