WAVES / NYC: recap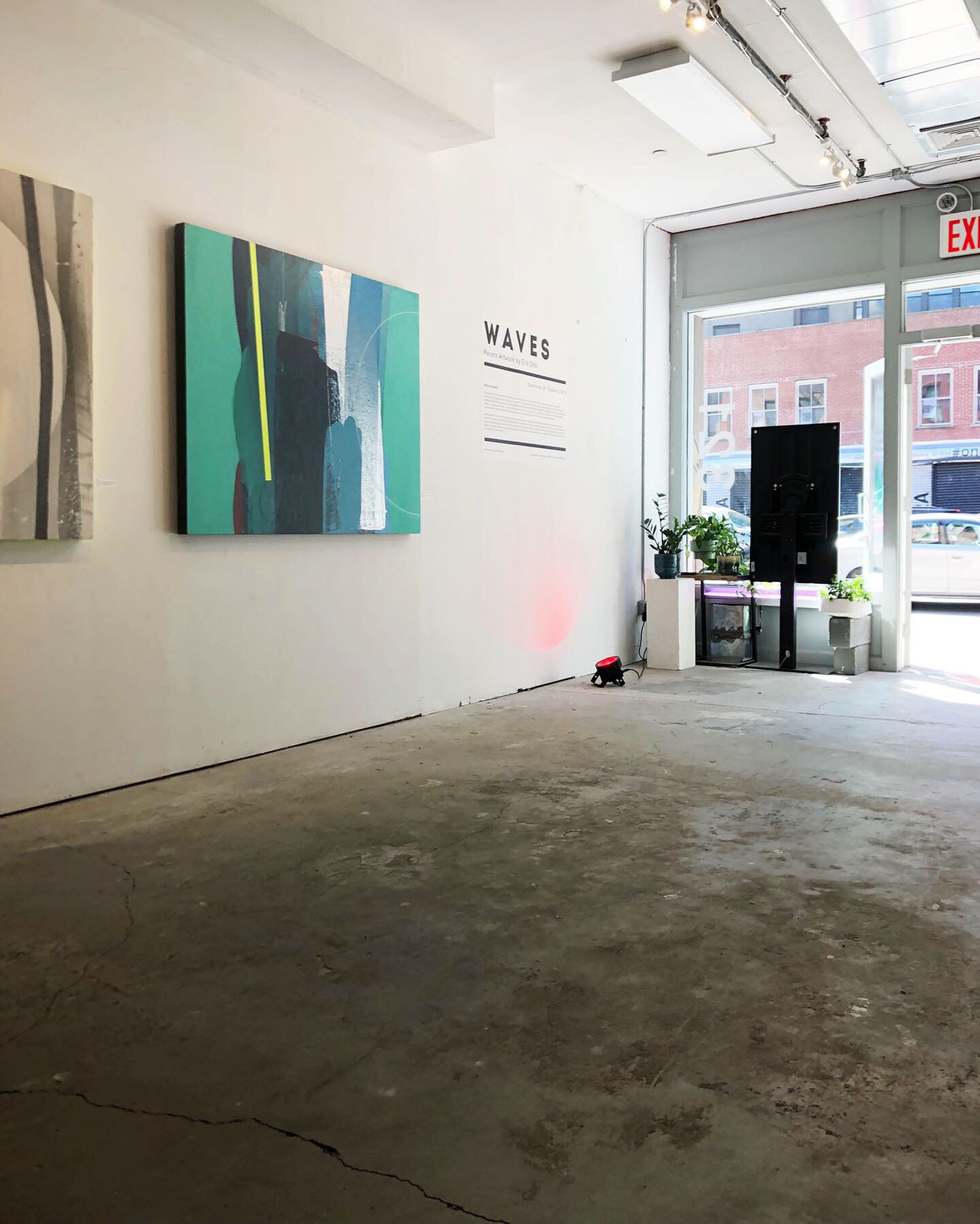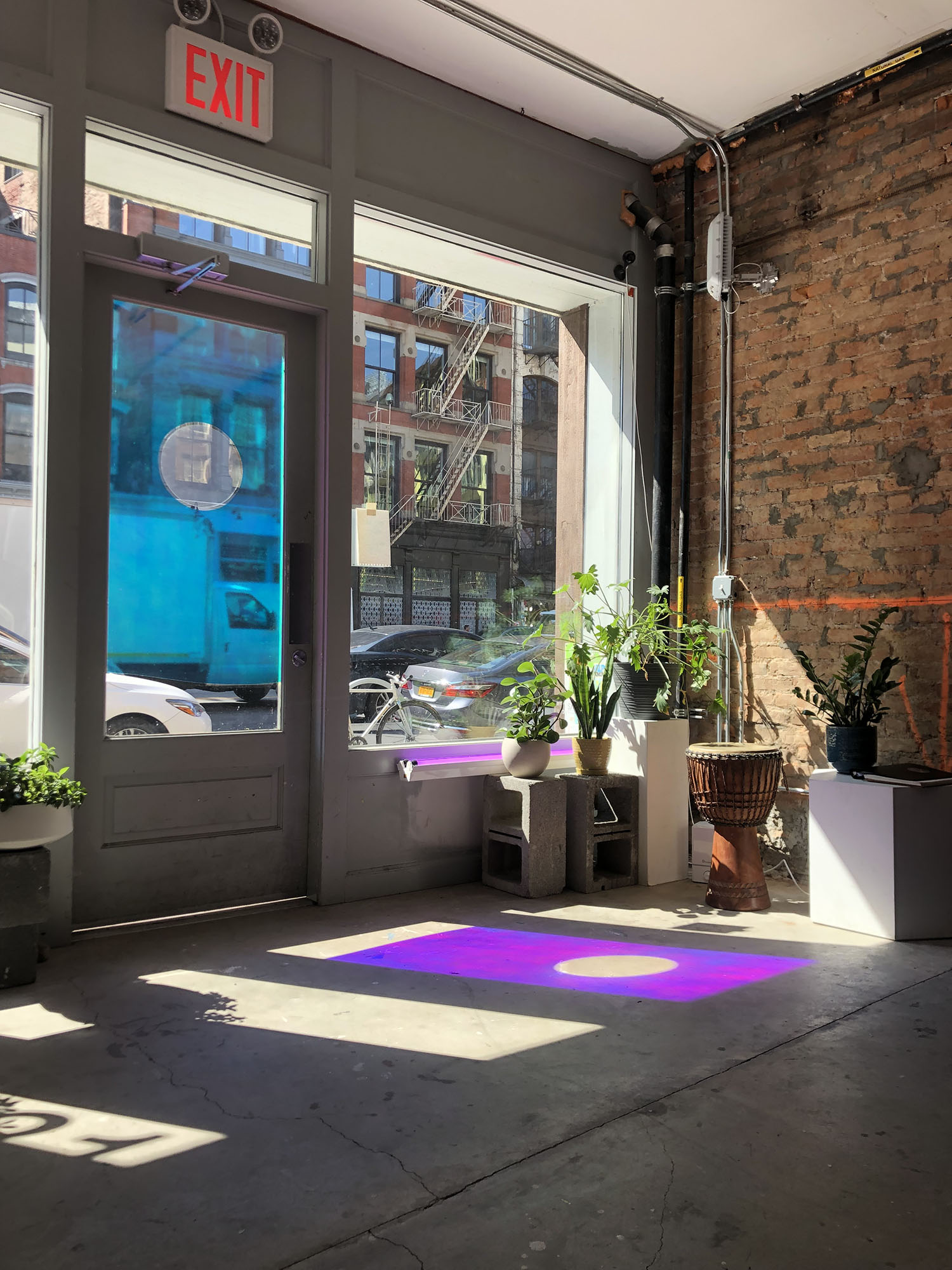 .
With 1 year in the making, this show has been the largest project I ever committed to. Endless gratitude to everyone who stepped up and showed support — either in person or online. None of this is possible without all of you. While this project has no doubt been the most challenging endeavor for me and I am thankful for the opportunity to create and share my work. From beginning to end, I had old and new friends help promote the show, sharpen my vision, and provide assistance where needed…and man, was it needed.
---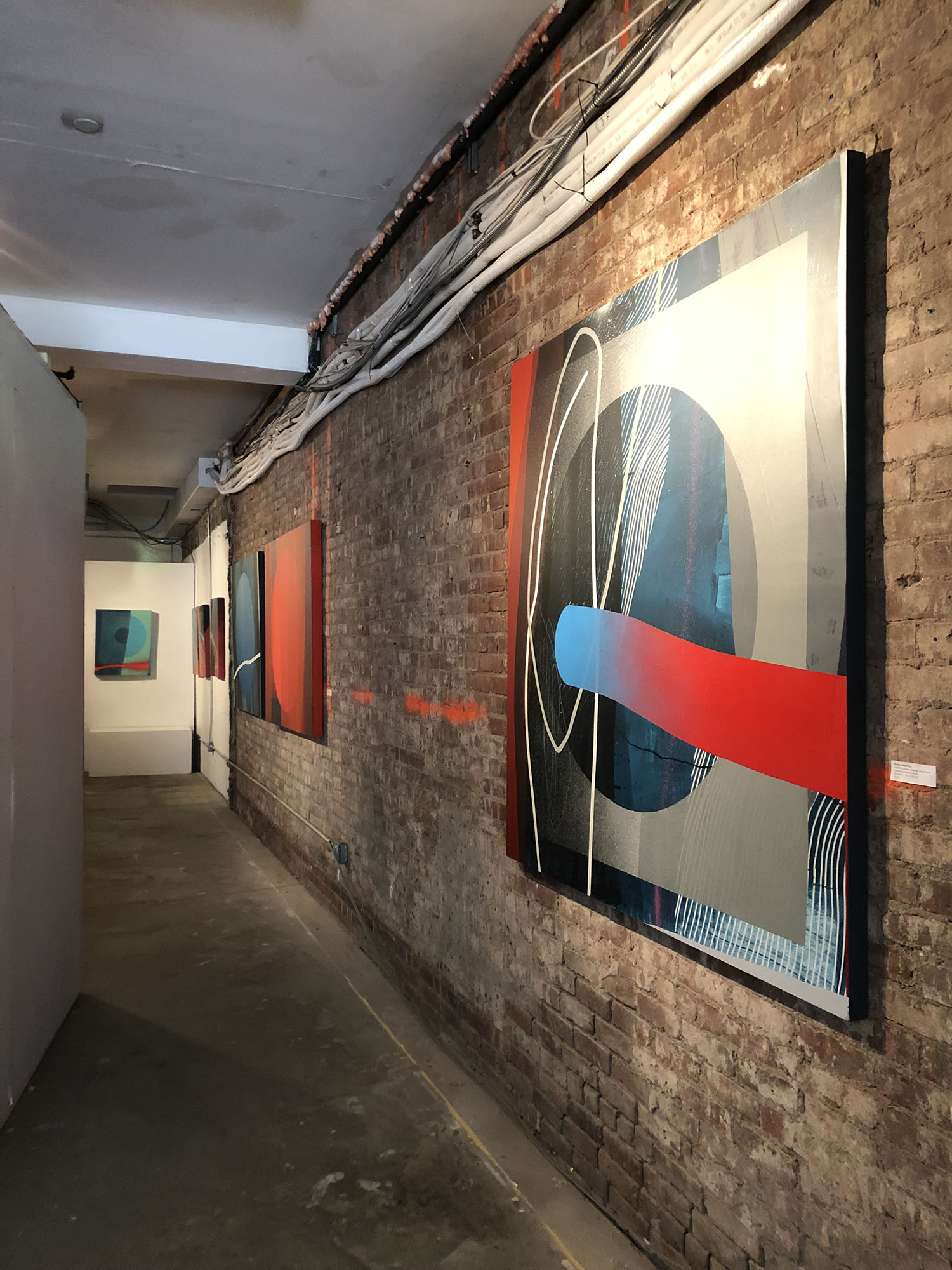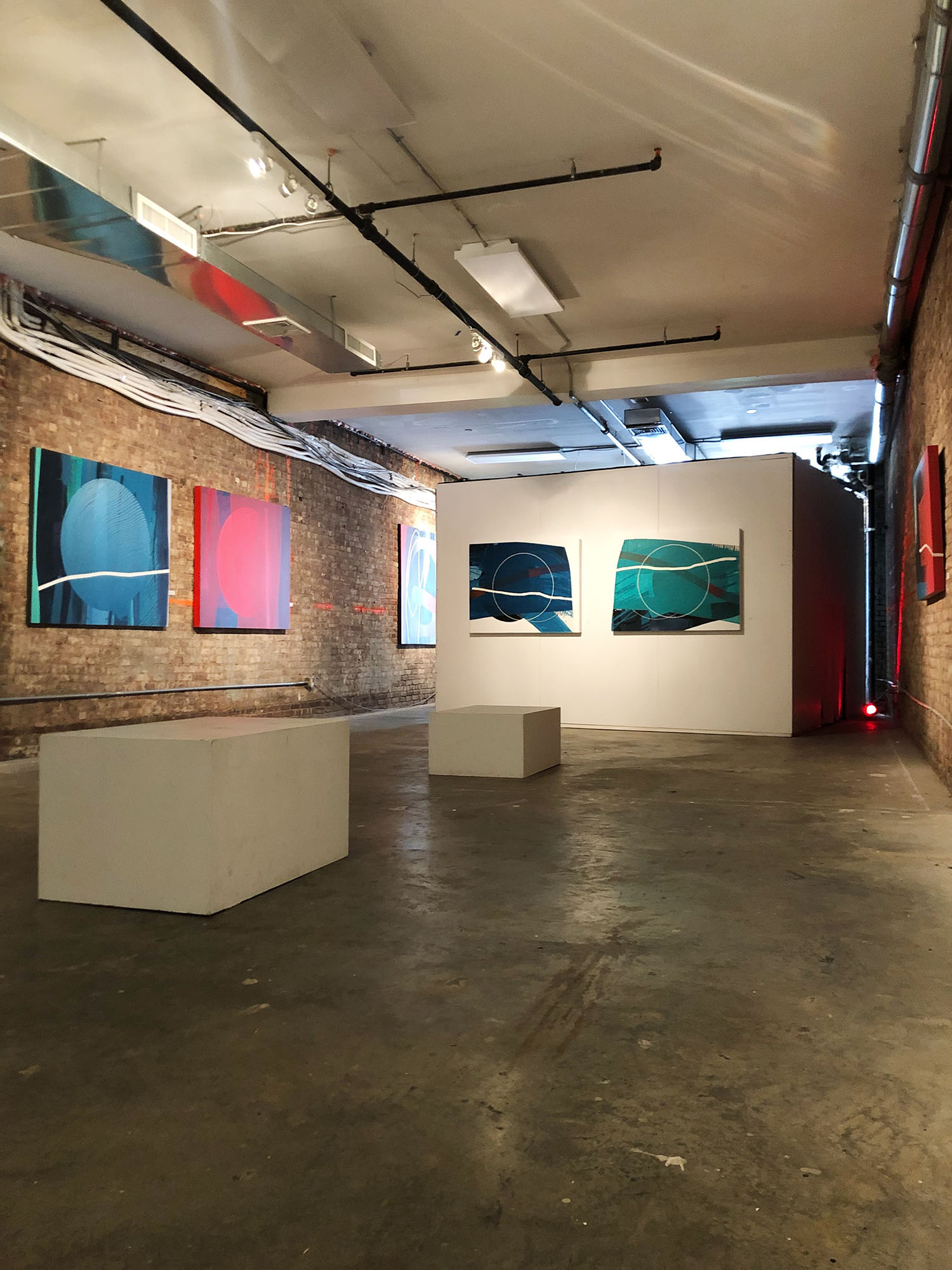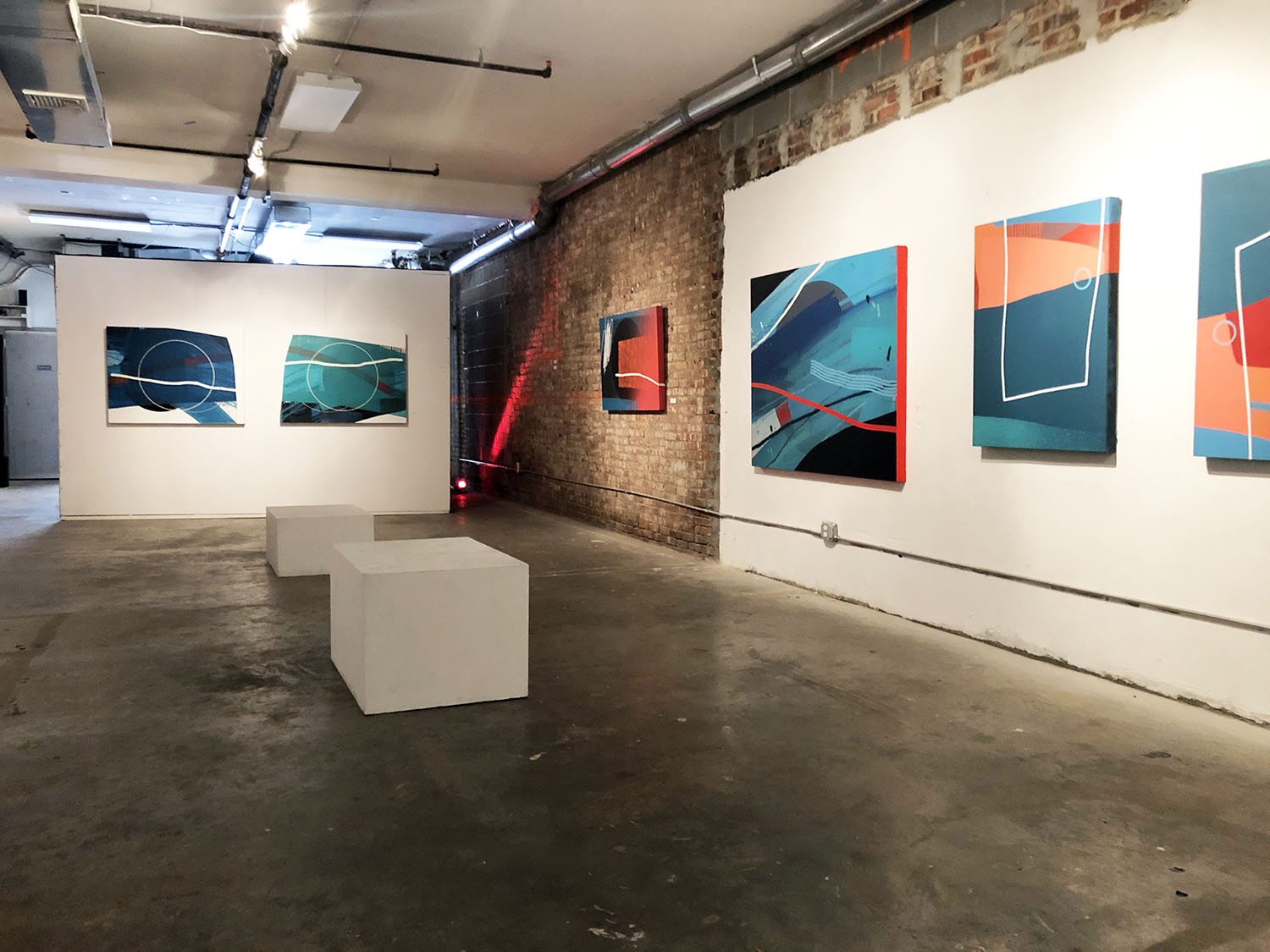 .
I intentionally built a standalone room that sat offset from the brick wall dividing the space into two separate sections. As viewers wandered in making their way around the wall, they are met with an even larger space containing artwork with increased vibrancy. Following their curiosity even further, the offset wall provides access to a secret entrance tucked from plain sight and when they enter through the curtain, they unexpectedly and suddenly find themselves in an entire world within a world where one stands facing a future of infinite possibilities with the past not far behind.
See the installation piece in its entirety here.
---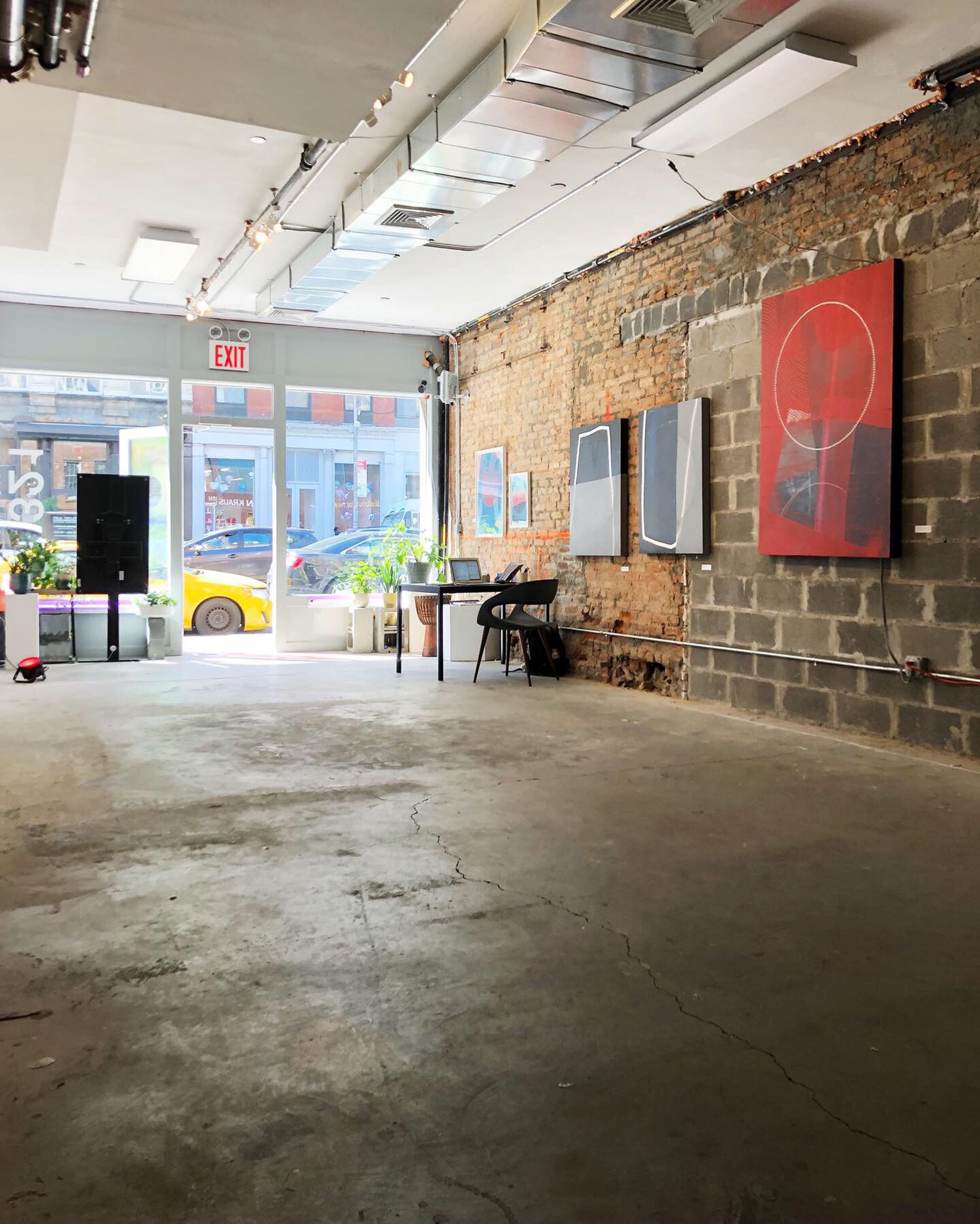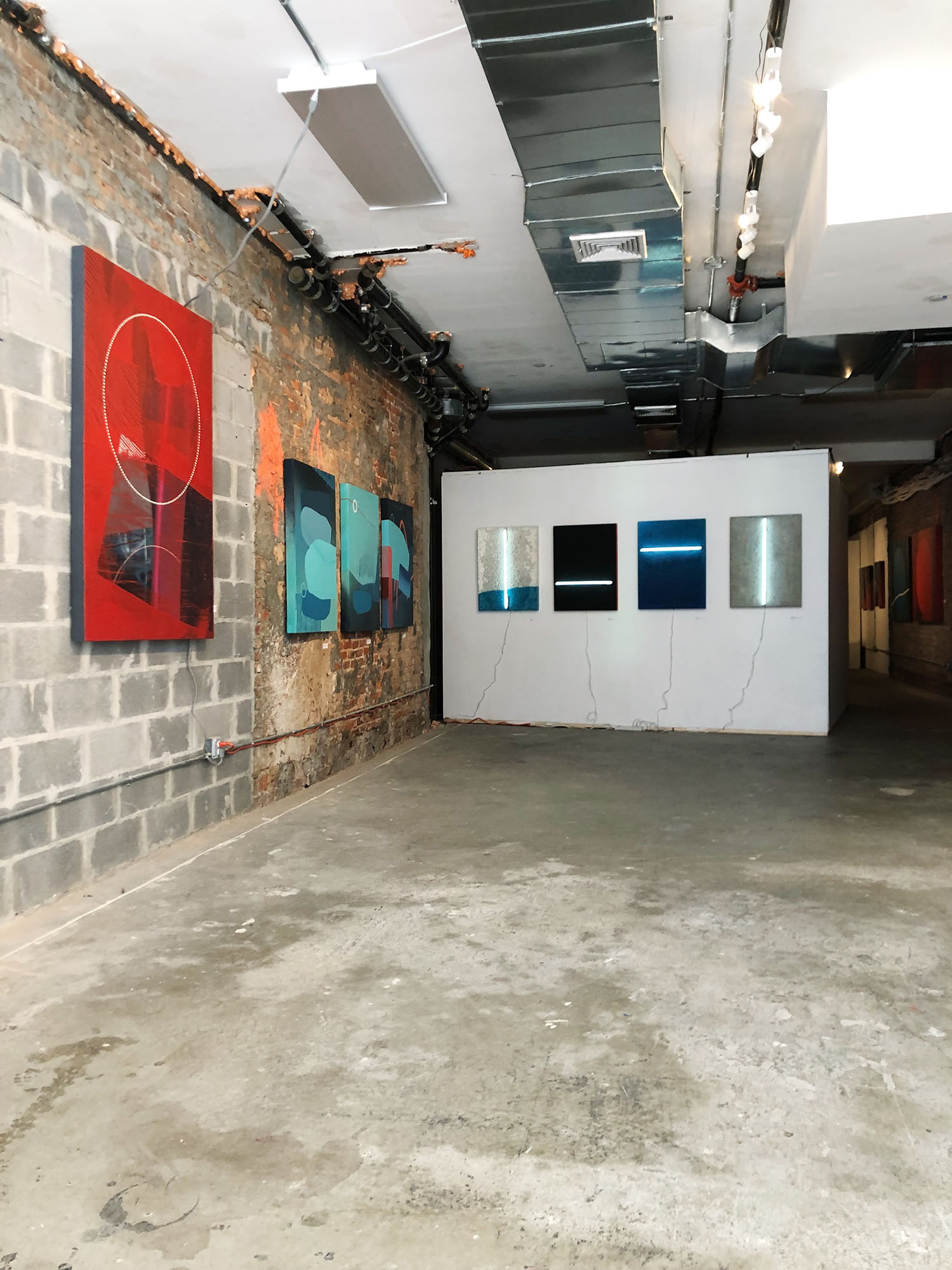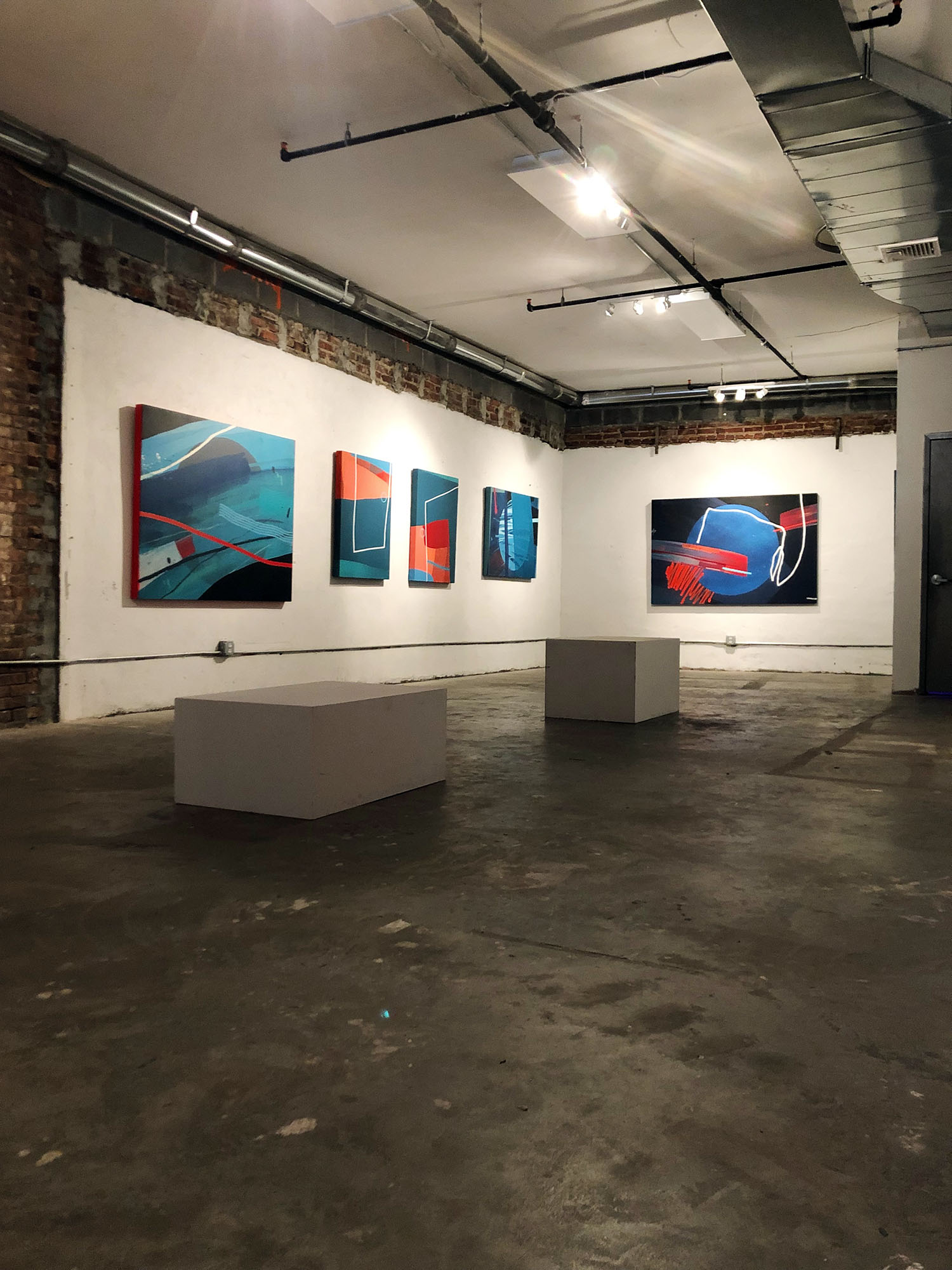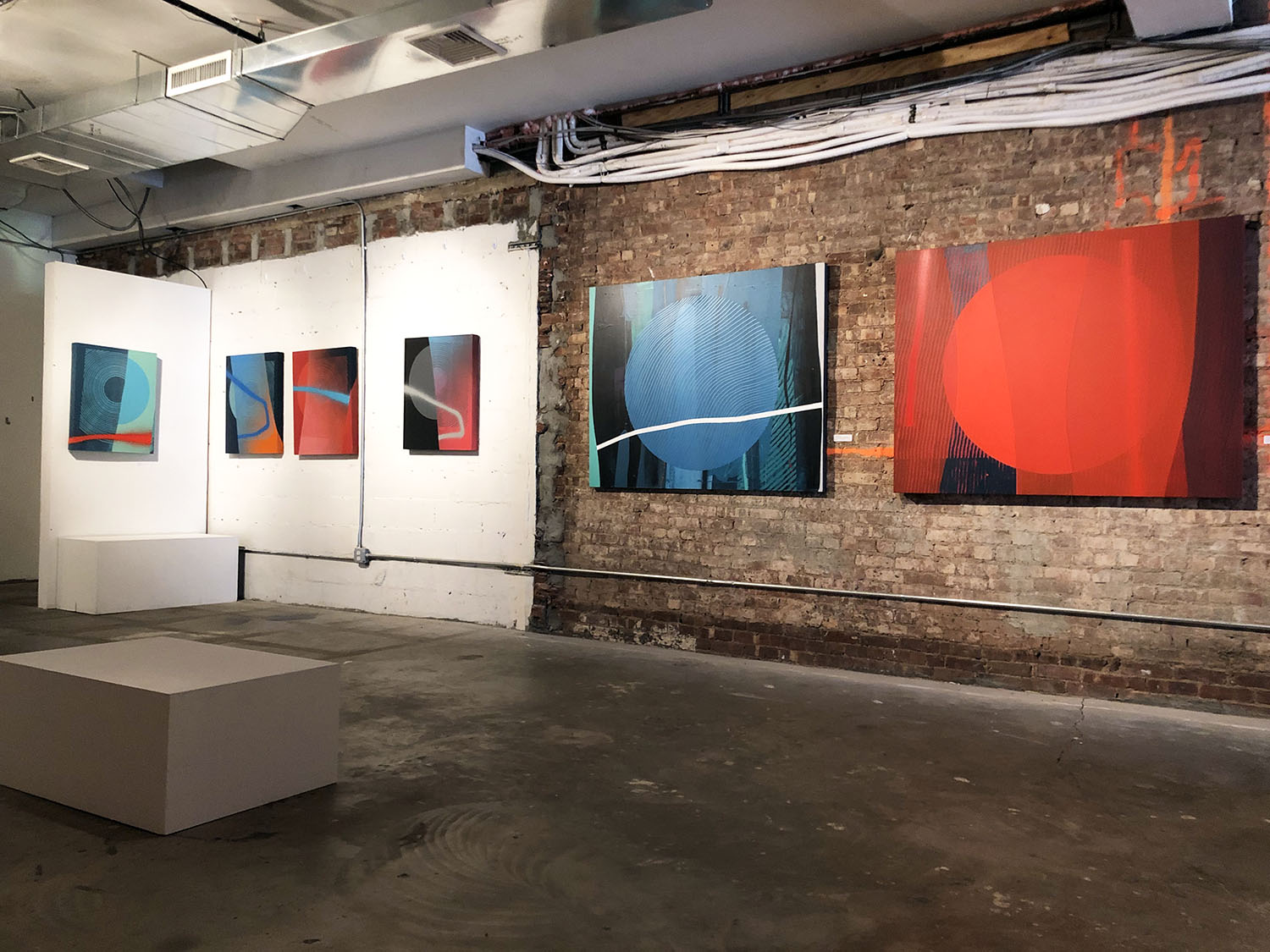 .
This display of work took place on Canal Street in Manhattan — a bustling stretch filled with commuters, travelers, and its own neighborhood vibe hidden within the commotion. All together, the show included 24 mixed media paintings on canvas and panel, 4 light sculptures, and 1 giant immersive installation filled with neon and LED lights. From the front the entry to the far back wall, the entire raw space was transformed to produce an inviting and comfortable place to view my latest body of work. Layout, lighting, aroma, and music was considered and further enhanced the viewing experience.
.
.
View gallery walkthrough HERE  >>