Recent Projects: Level 23 / Cannavine / Trademark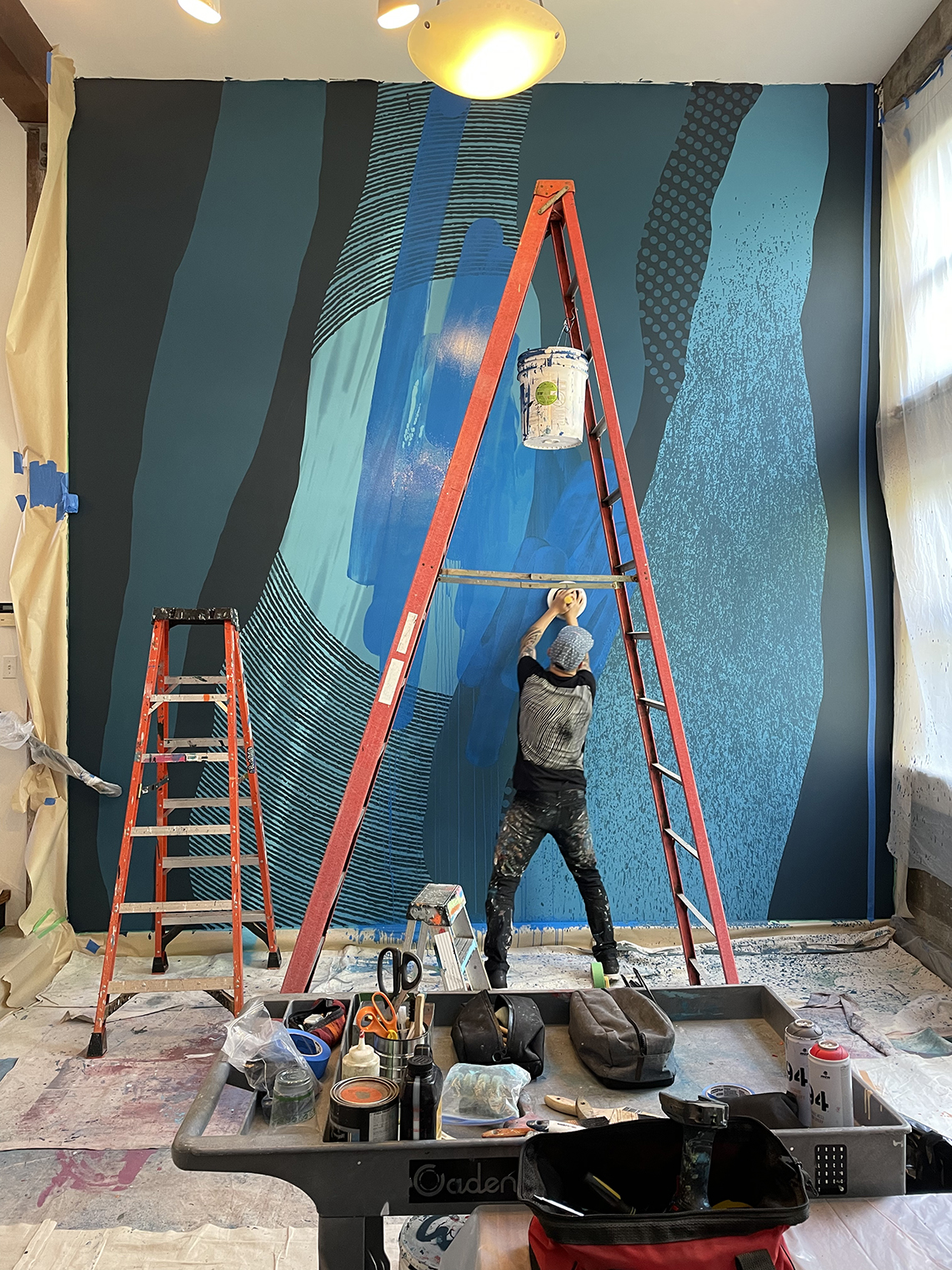 .
---
Since 2013, I have been commissioned to produce a variety of off-site projects. Since my professional career was conceived amidst collaborative passion projects working with near nothing budgets, I've always felt drawn to work with others in an effort to reimagine spaces as a means to inspire creative thinking.
I enjoy collaborating with all the elements — existing architecture, client vision, surrounding natural environment, the cycle of the sun in context to the space — all the while leveraging the opportunity to boldly explore a new medium or tool I have been wanting to experiment with. Each and every project brings on a unique set of challenges and solutions resulting in an improvisational approach that encourages trust in the process. Grateful for the opportunity to push my work into the physical space as well as push the definition of mural making, my goal has always been to create a unique work of art that produces an experience — inviting the viewer to observe, again and again, seeing something new every time.
My last three notable projects within 2022, vastly different from another, highlight the range and versatility of the work I do. Each one activating a featured wall within the space.
.
.