All last week I have been working close with talented printer, Mark Herschede of Haven Press in Brooklyn to provide yet another offering in conjunction with my recent artwork release. He's developed some unique ways to make edition work that will pretty much feel like the real thing. Similar to my studio practice, every layer informed the next and the entire piece was hand created with little planning ahead and no need for a computer.
Here are some photos capturing the work involved.
---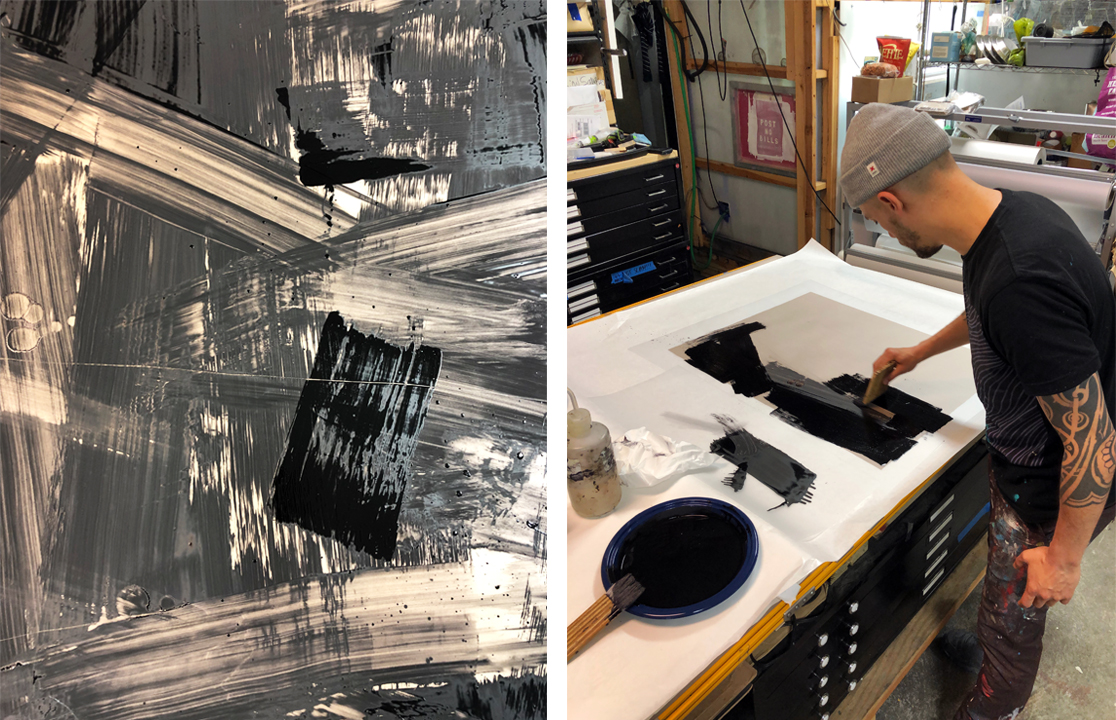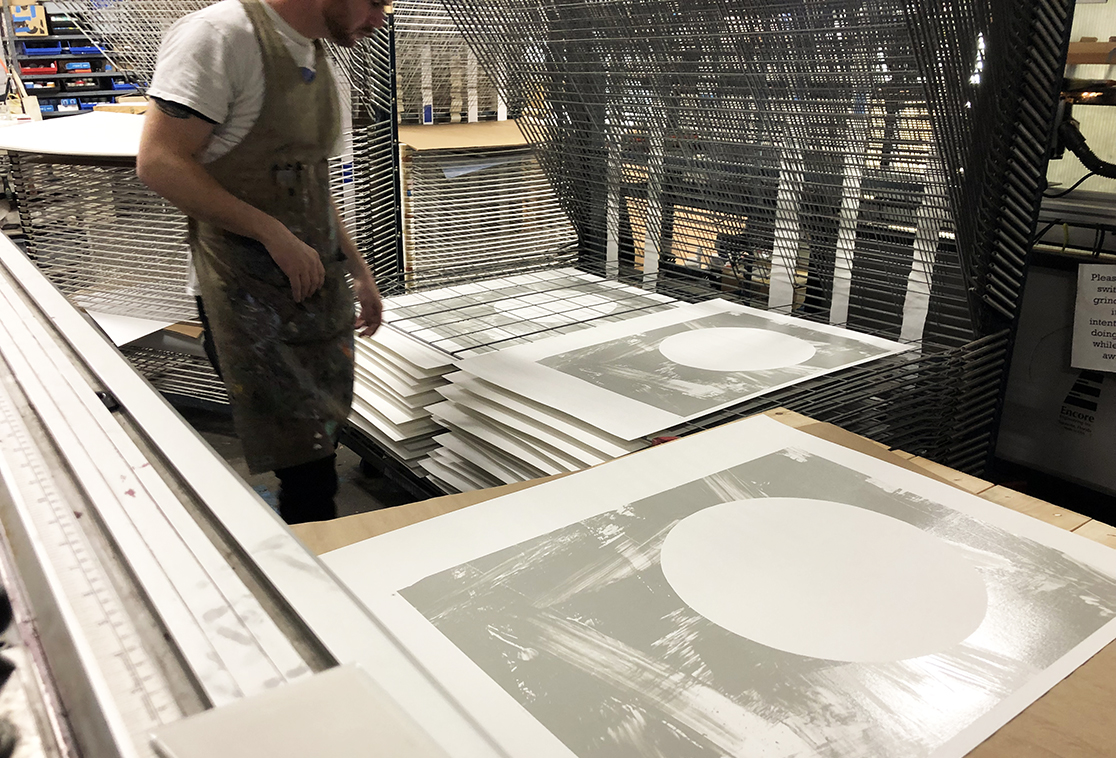 .
Each layer is hand painted on film to produce every impression of the print. From the medium, to the film, to the exposure time, and screen mesh count, each step of the process is a part of new technique Mark dialed in over the winter that produces an unmatched subtlety in image quality I have ever worked with.
---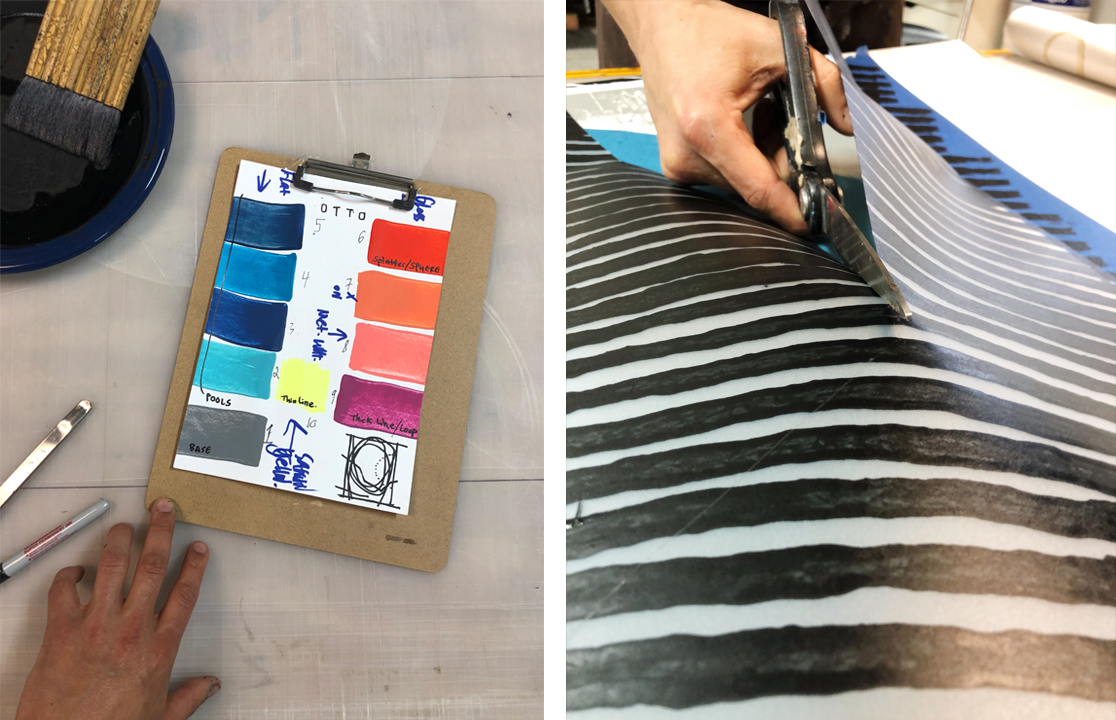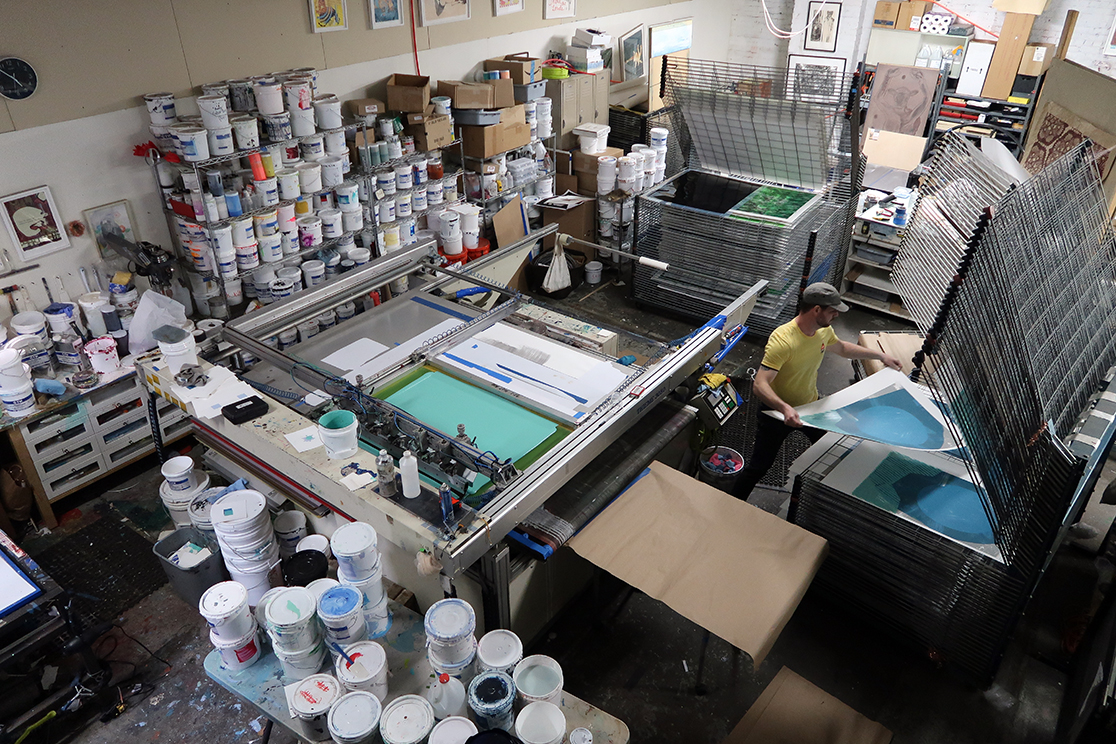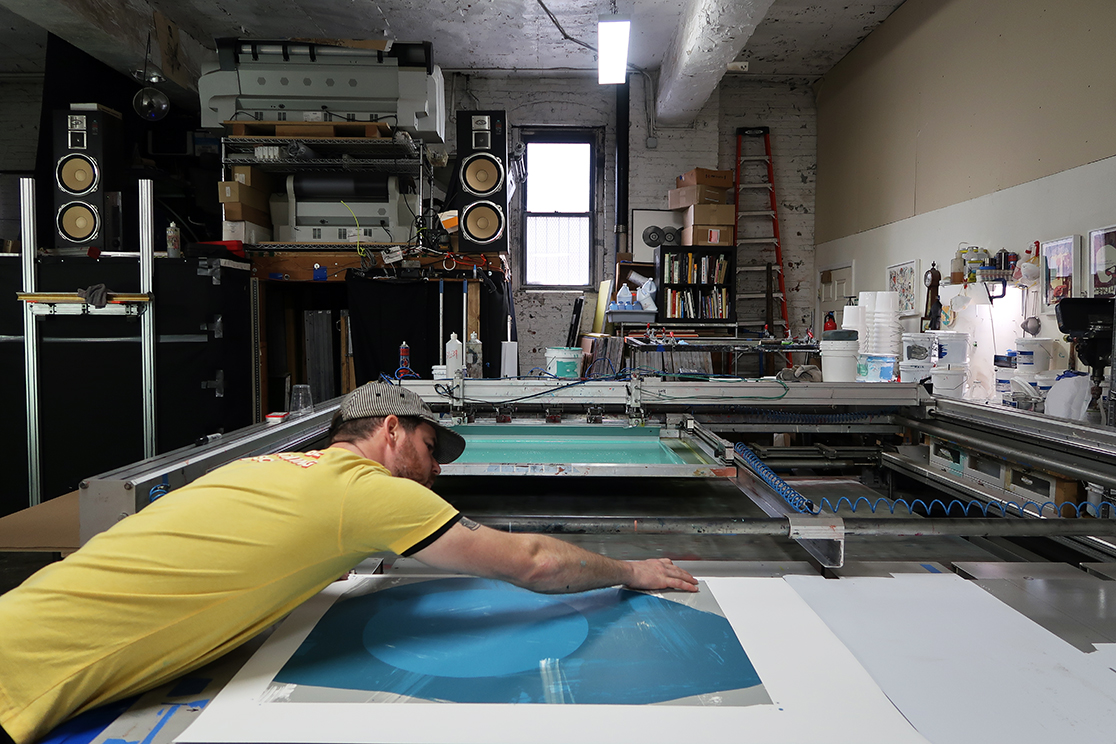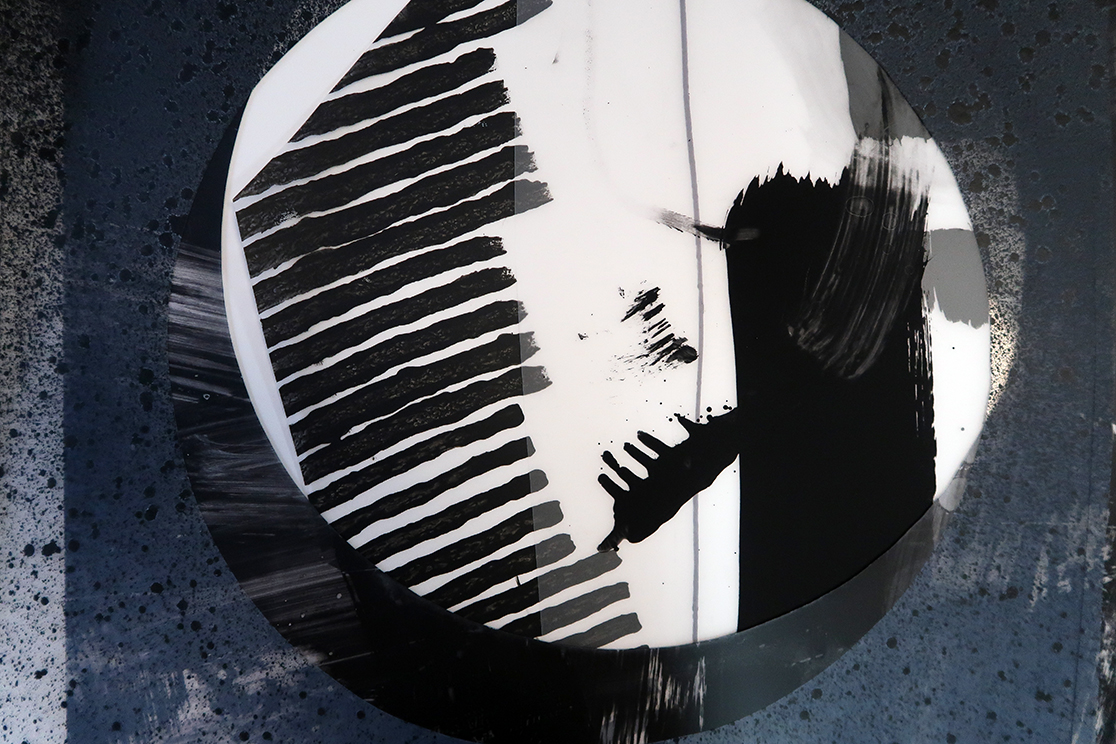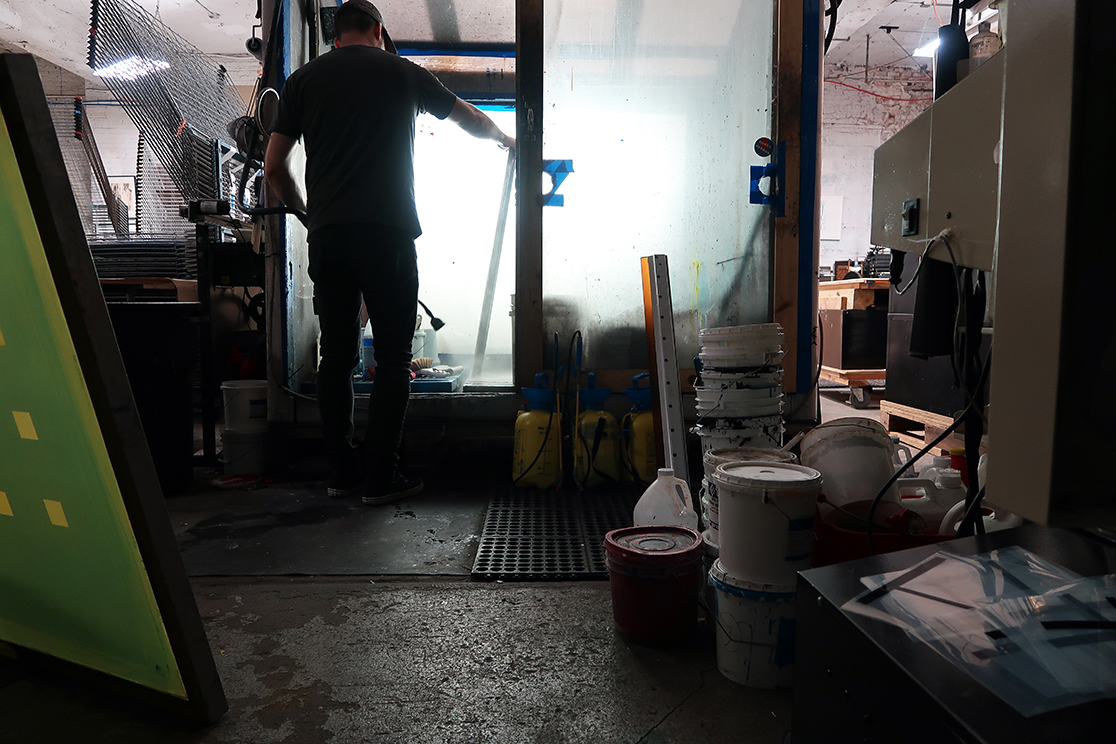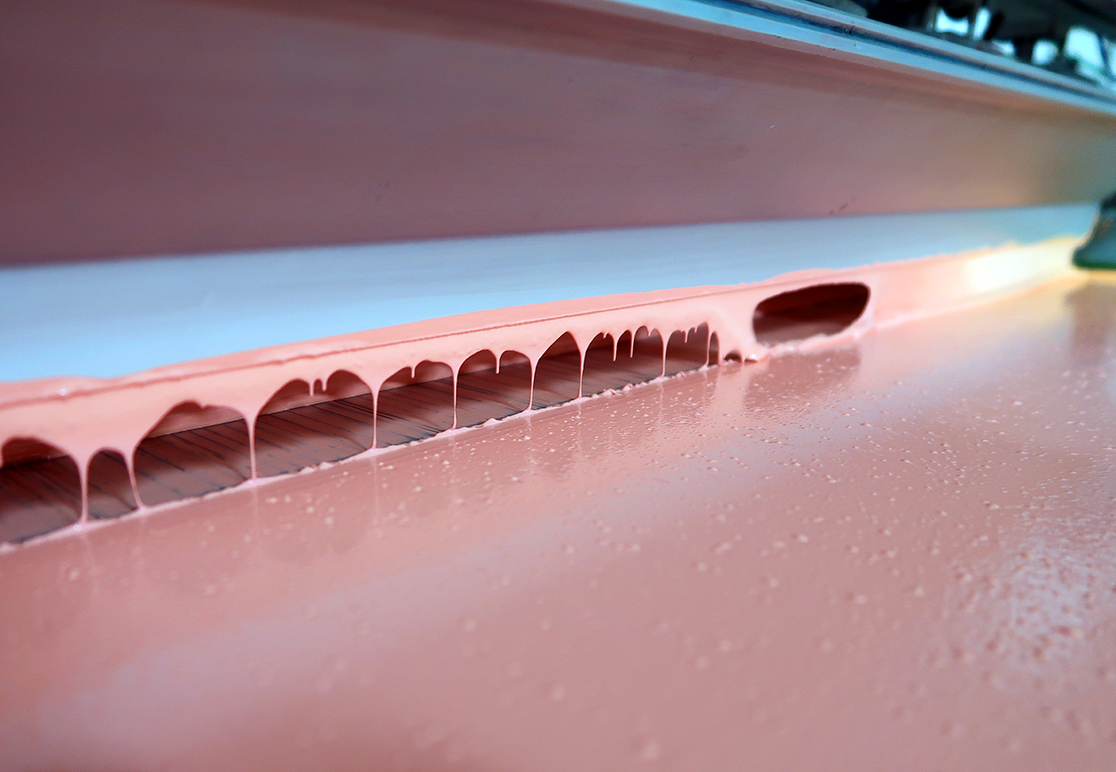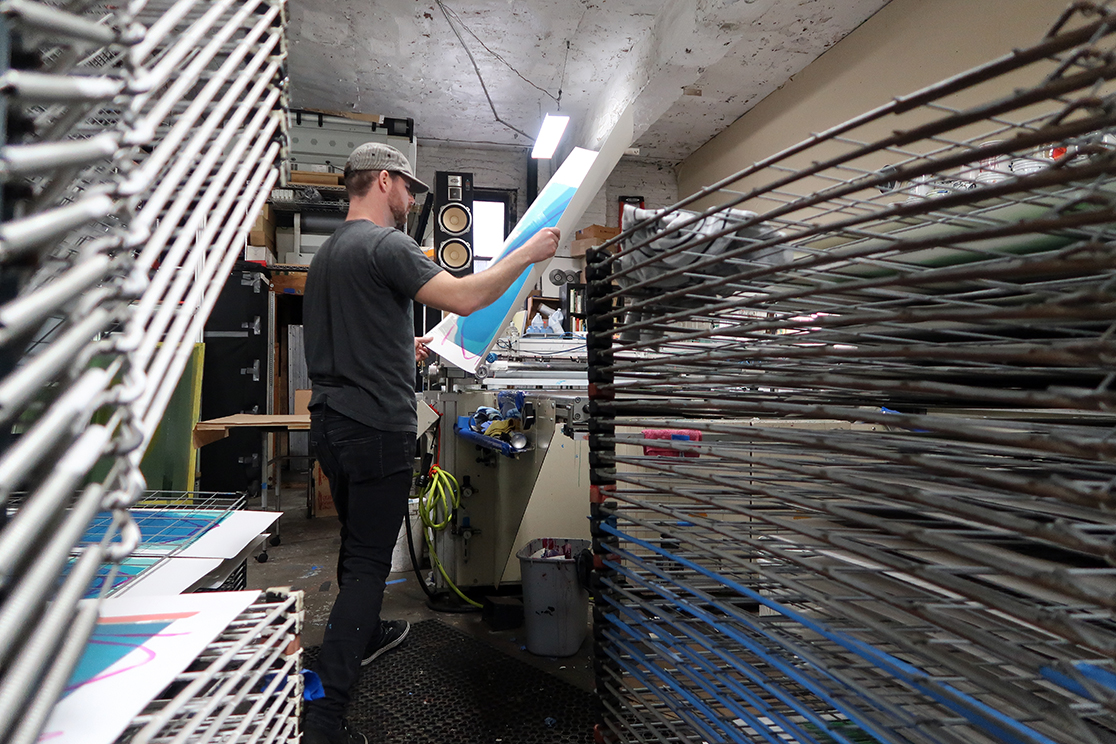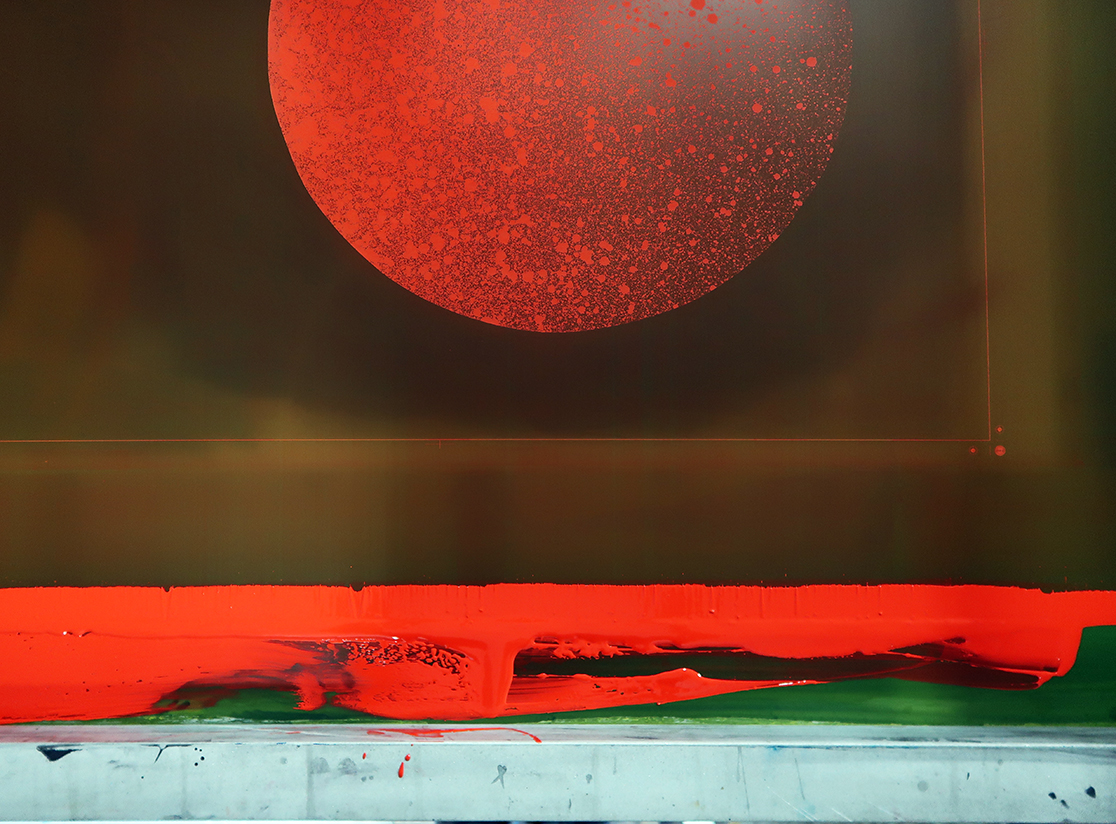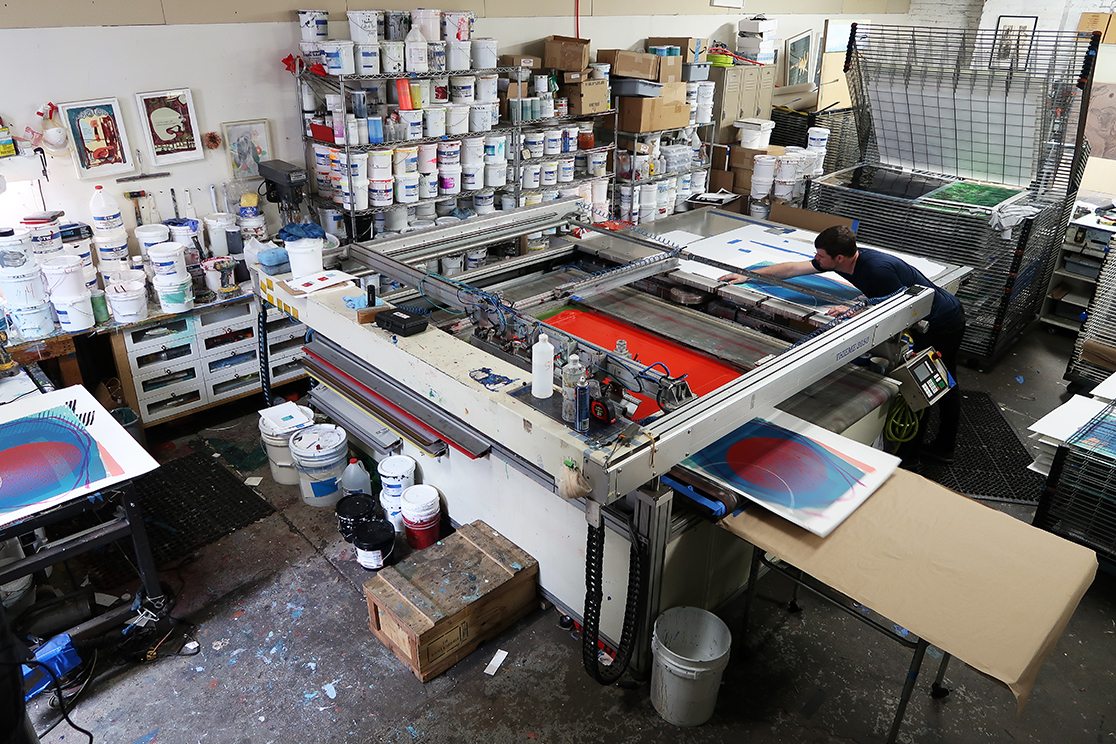 ---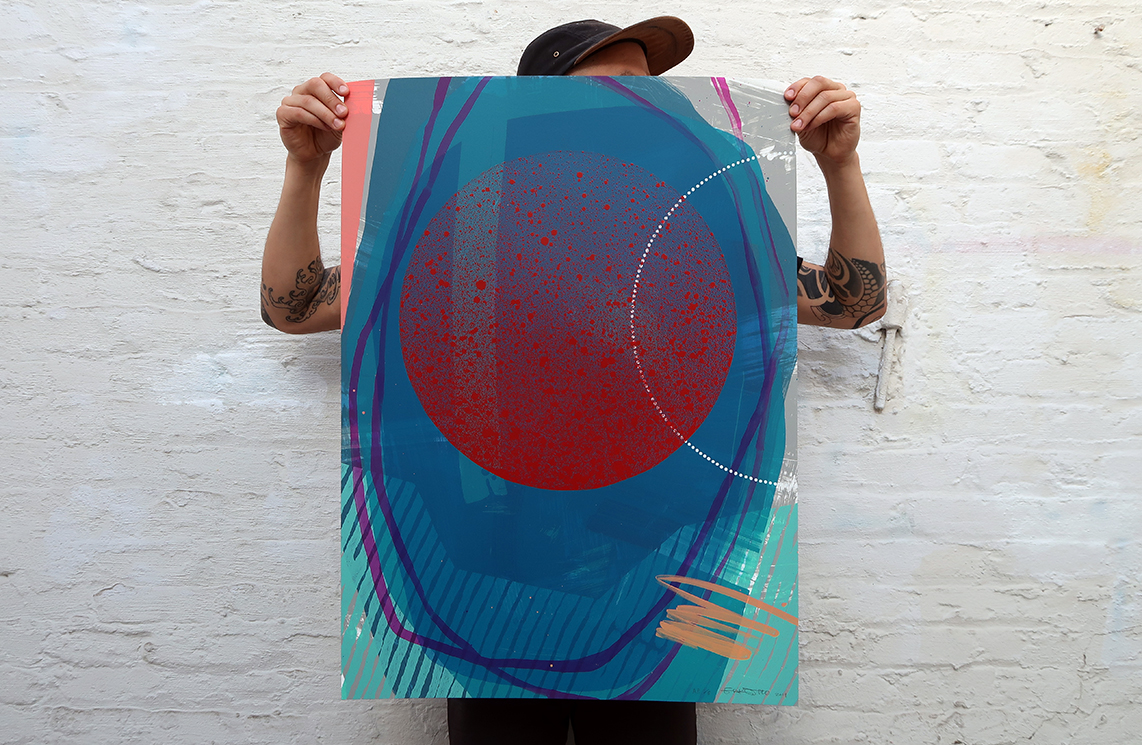 Overflow
10-color serigraph
original fine art print
hand painted films
30 pt. archival museum board
22 x 30 in. / 56 x 76 cm.
signed edition of 30
2019