Project Recap: Nyum Bai / Oakland
Often times I get asked to do something based on the something I have already done. Every now and then comes along a client that is very familiar with your work and is confident in allowing you to explore new ideas. These moments are extremely beneficial to my career as it is easy to fall into a routine and just give the people what they want — nothing wrong with that either. However, not one to stick to a formula this early in my development, I have been inspired lately to explore more three-dimensional options in my public art practice.
Additionally, since I enjoy the collaboration aspect to this kind of work, learning about the location and receiving input from a client can be a refreshing break to the monotony of always doing things my way. For this project, I worked with Renee Laput-Mendoza (interior designer / friend) and Nite Yun (restaurant owner / friend) to provide a unique site-specific installation for the opening of the first official brick-and-mortar of Nyum Bai in the Fruitvale District in Oakland, CA. Nothing better than joining forces with your friends doing what we are all passionate about to make something great come to life.
---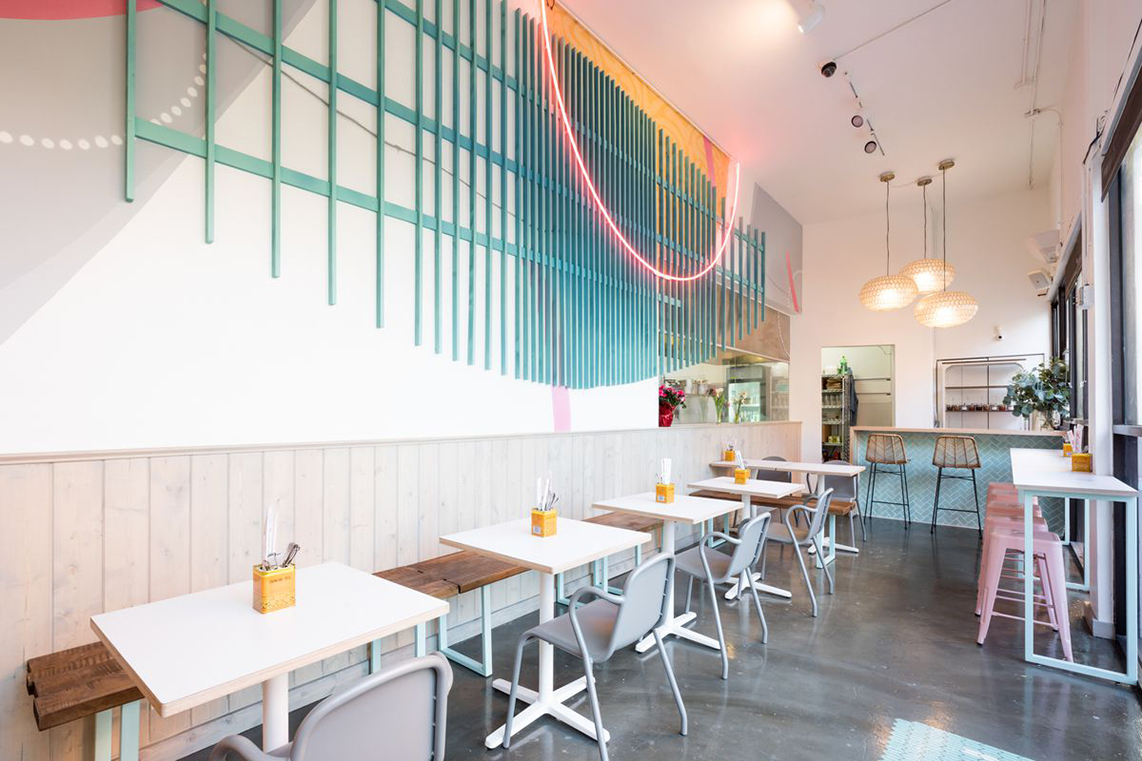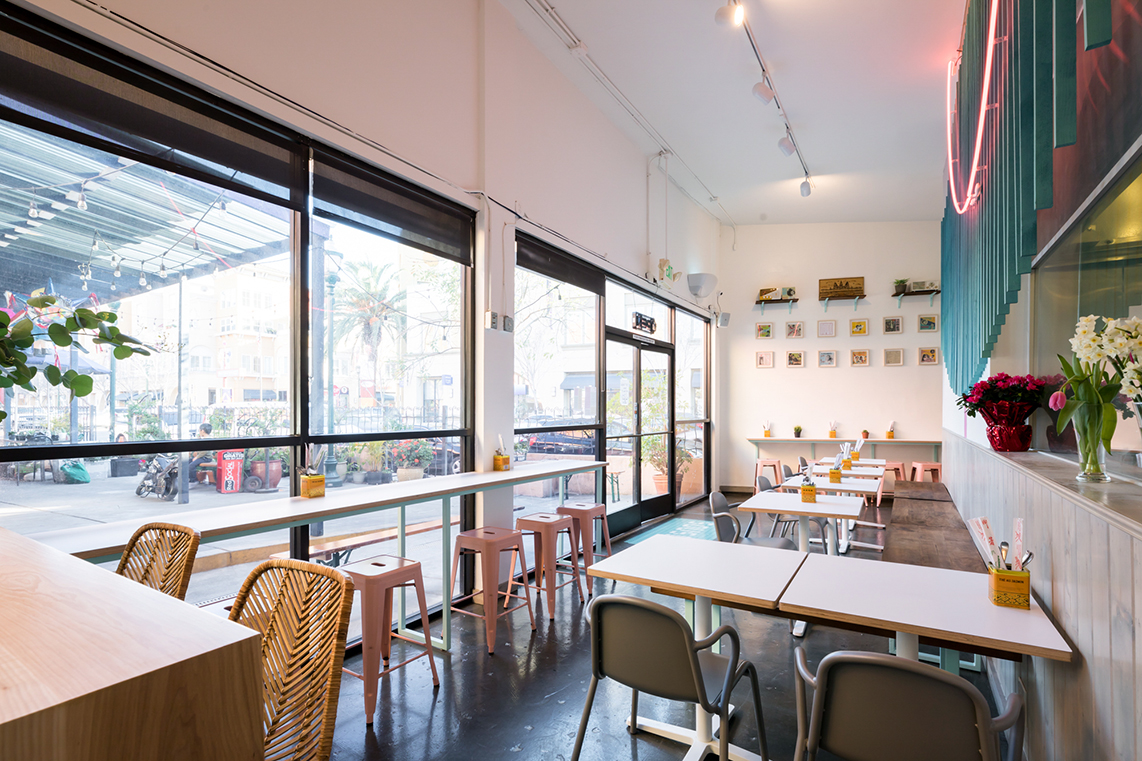 .
The goal this time around was to have the mural fall completely to the background, while having the painted wooden sculpture and neon element take on the focus of attention. The repetitive wooden slats resembling a music sheet while the bold pink strokes become music notes flying off the page. It's much about musical rhythm as it is the journey and process of bringing multiple elements together to continue the story of Cambodian food and culture.
---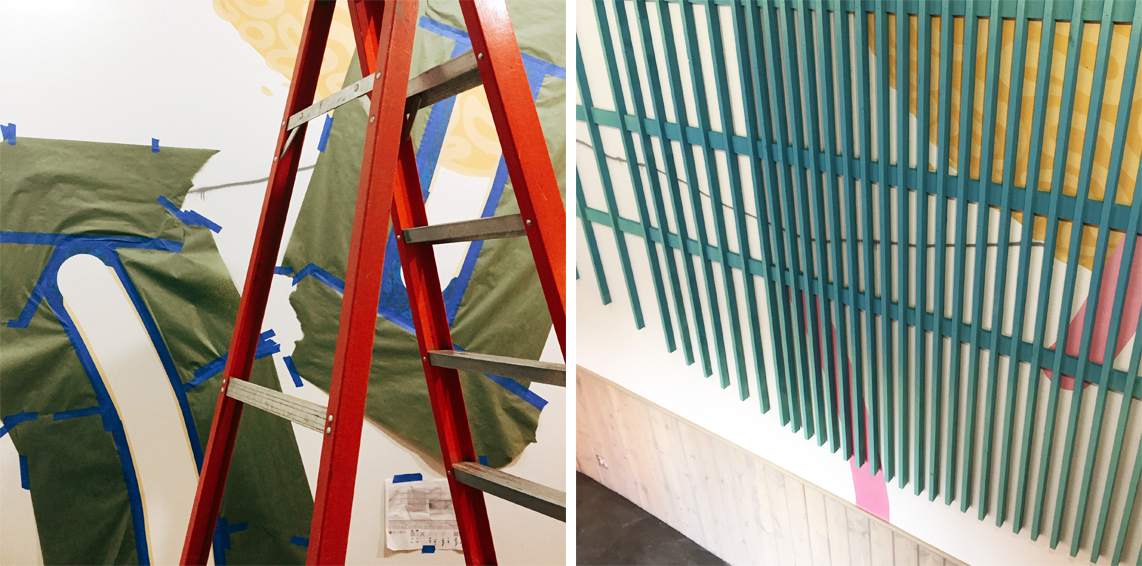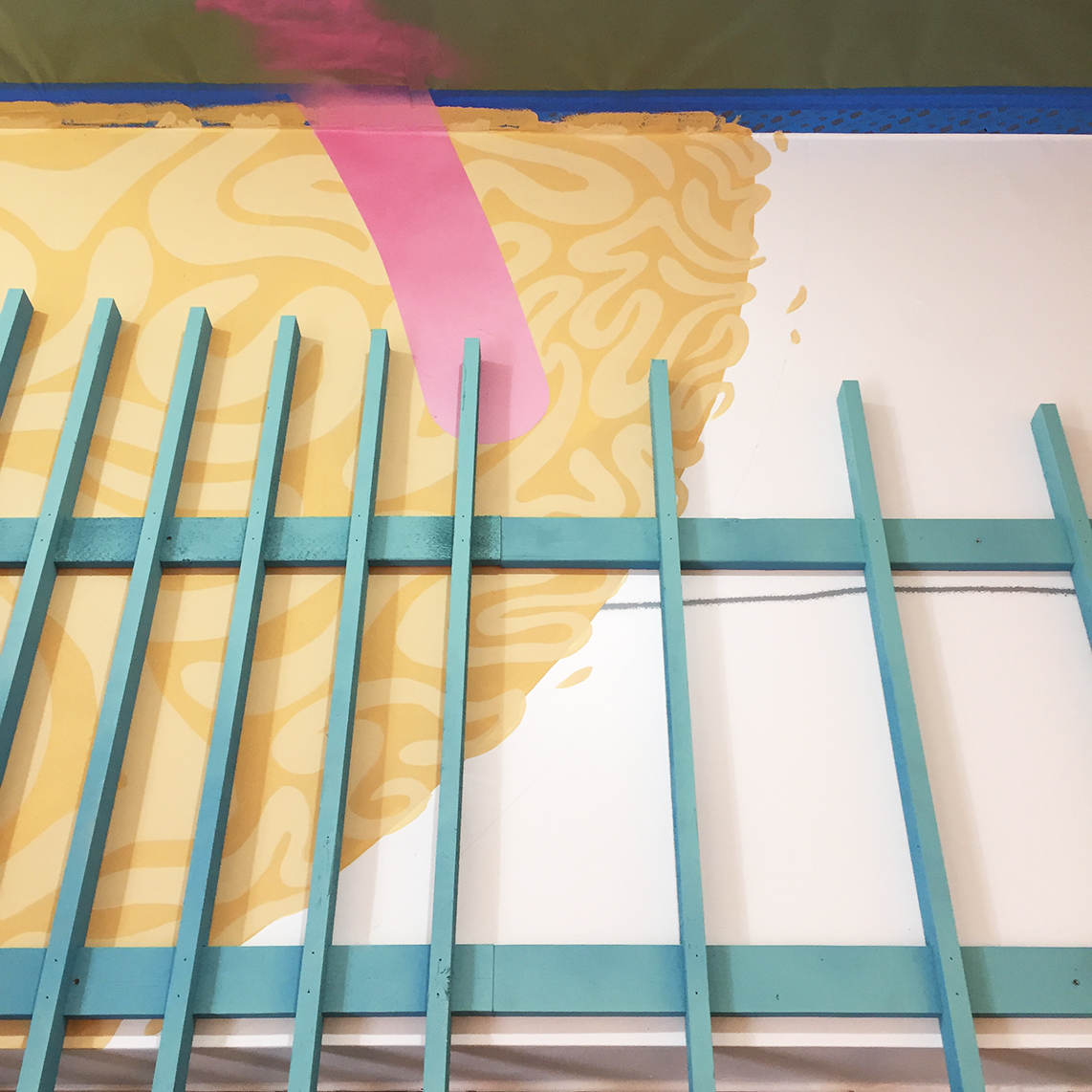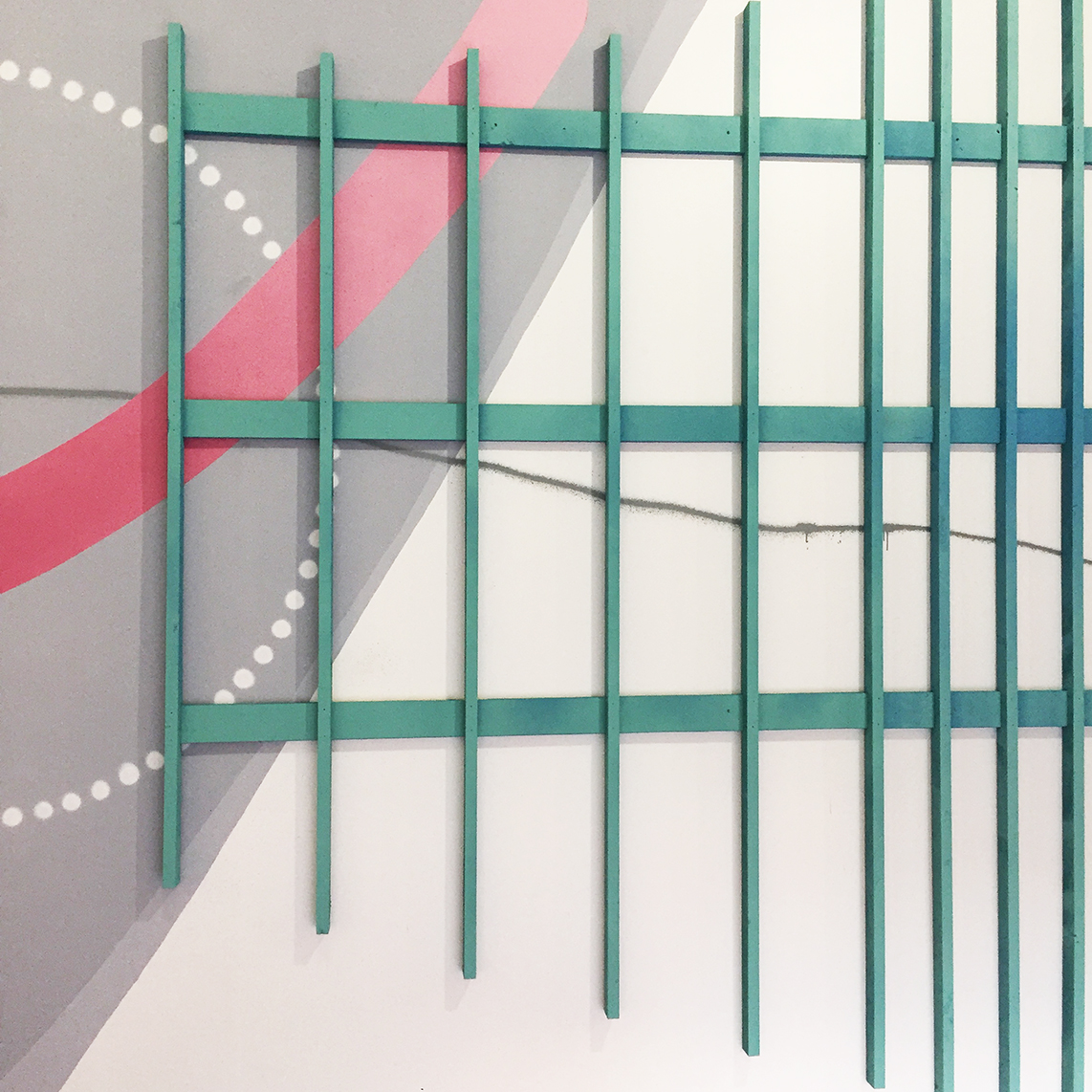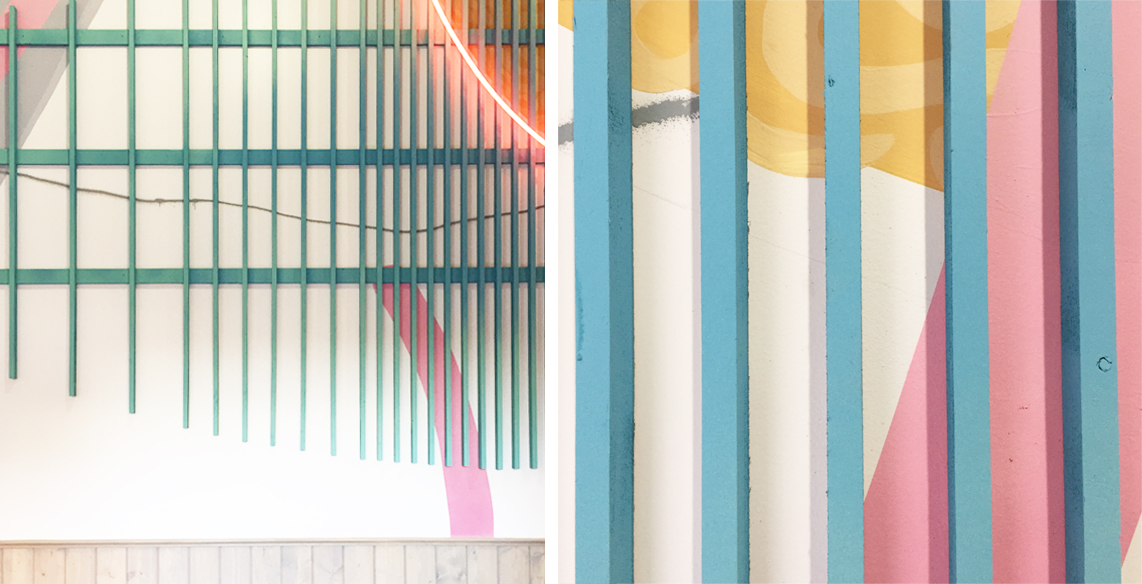 The refreshing new color palette pays tribute to the 1960's golden era in Cambodia, and make no mistake, there will be plenty of old school rock and roll and funk music filling the air waves rounding out the experience.
Check their website, get hungry, and plan your next visit.
---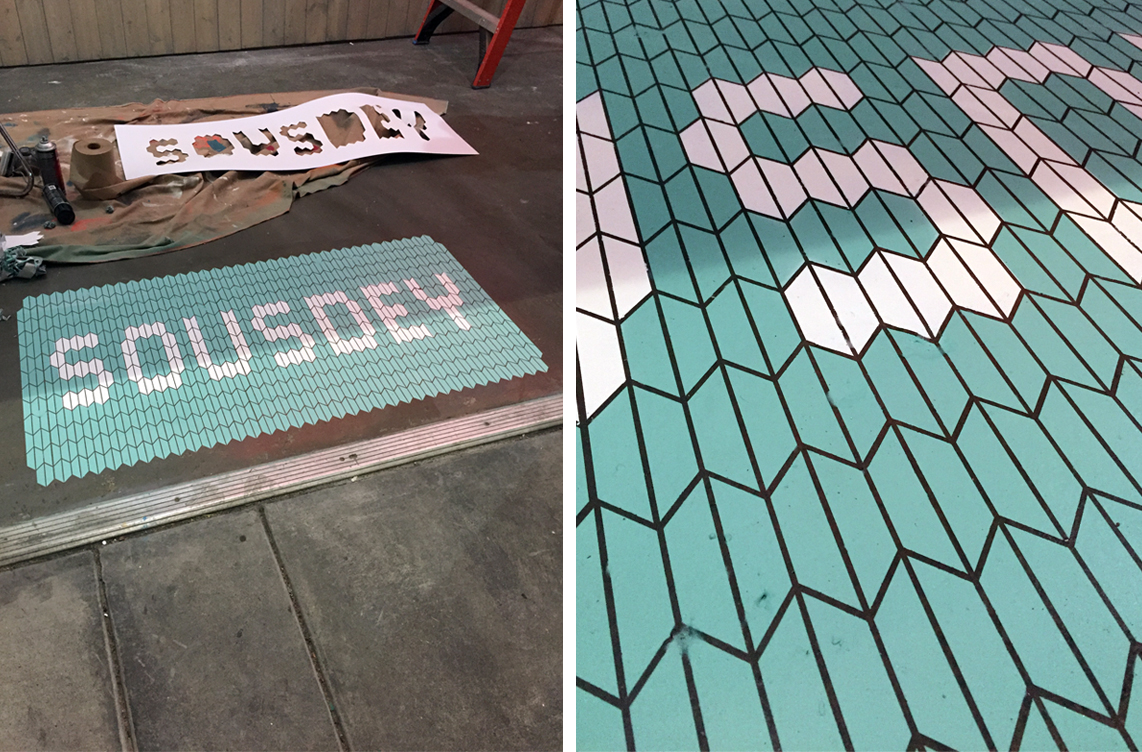 ---
Learn some Khmer: "Nyum Bai" mean's Let's Eat! & Sousdey means Hello.