Studio Update: Winter 2018
No doubt, surviving as an artist in any city is both challenging and rewarding. Still not a full year around the sun after relocating to NYC last spring, yet the amount of lessons I have learned outweighs any year previously. Even the weather here will have a way of showing you how small you are. Among the top of the list of revelations is how I am reminded time and time again the importance of remaining patient while being incredibly resilient. It's inarguable this city has a speed to it, yet sometimes no matter how hard you work or how fast you walk you can still miss the moment to get ahead. Thus I have learned to do quite the opposite. Sit still, be quiet, and take calculated risks at the opportune time.
My first studio in Crown Heights was a temporary sublet that ended and I felt rushed on what to do next. After a short hiatus of studio practice during the winter months to put more emphasis on other areas of my life, it became obvious I needed a physical space to create again. So at the start of this month, I decided it was time to spread my wings again.
---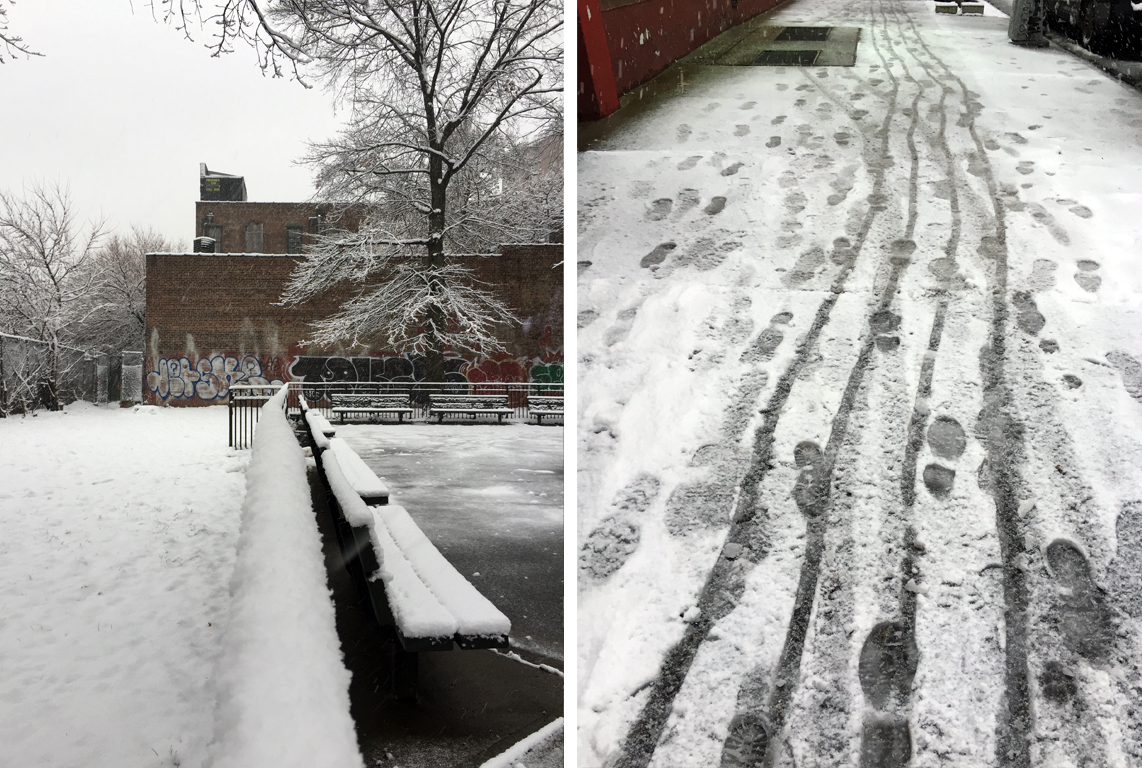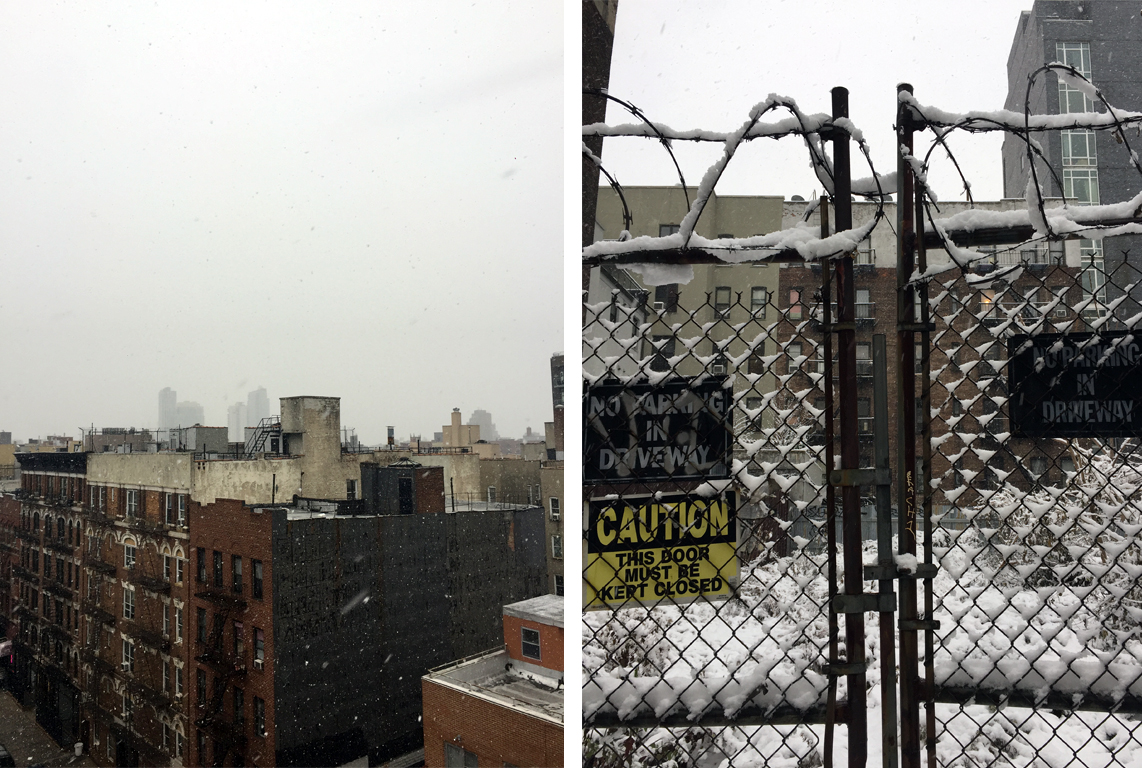 Bracing freezing temps on my bike I explored what my budget could afford. I searched every way possible for my next spot and envisioned exactly what it would be like. And while this city has a ton of options, I ended up adding "Neighborhood" and "Community" to the top of my list of needs to help narrow it down. I wanted it to be in a neighborhood that inspires me with a community of professional artists I can learn from.
---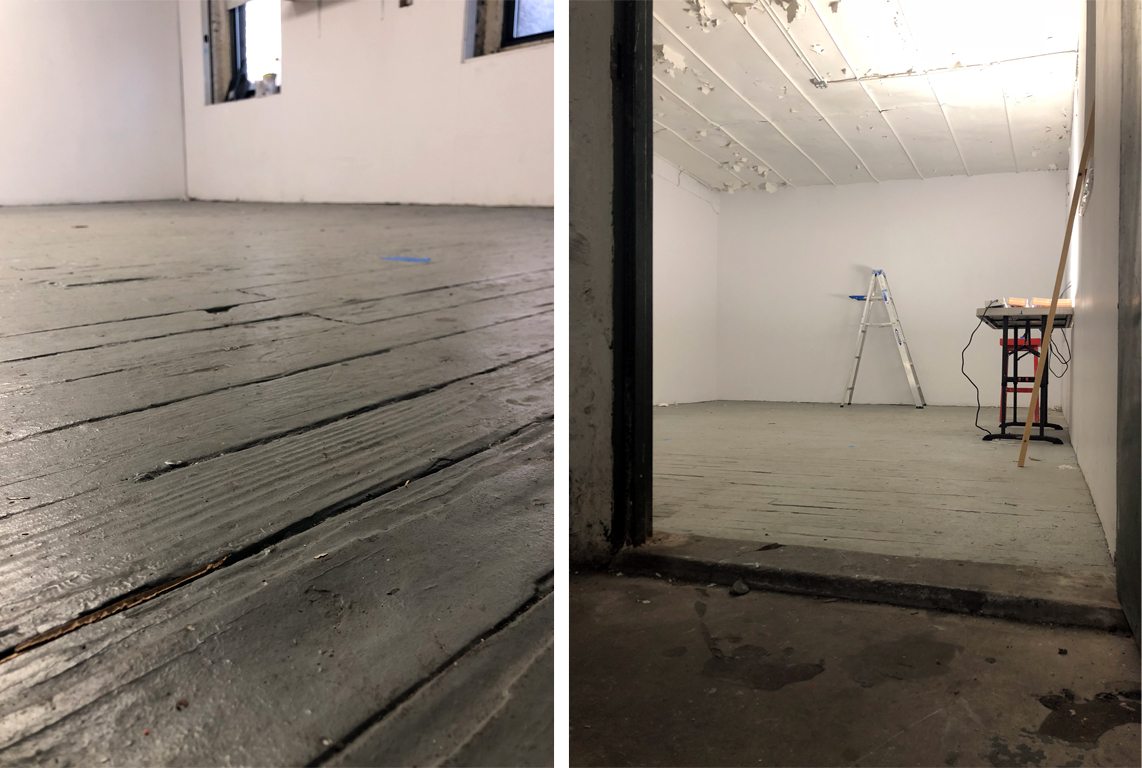 .
To spare you the details, fast forward a couple weeks, here I am writing to you during the first real week at my new digs. A tremendous Thank You to Maya Hayuk and family for taking me in to be a part of an amazing group of creatives in her quirky warehouse perfectly located in Williamsburg. I am beyond excited to come here every day and I look forward to the influence my new environment will have on my work.
Alas…I did it. I'm still here. Somehow someway…I get to live another day.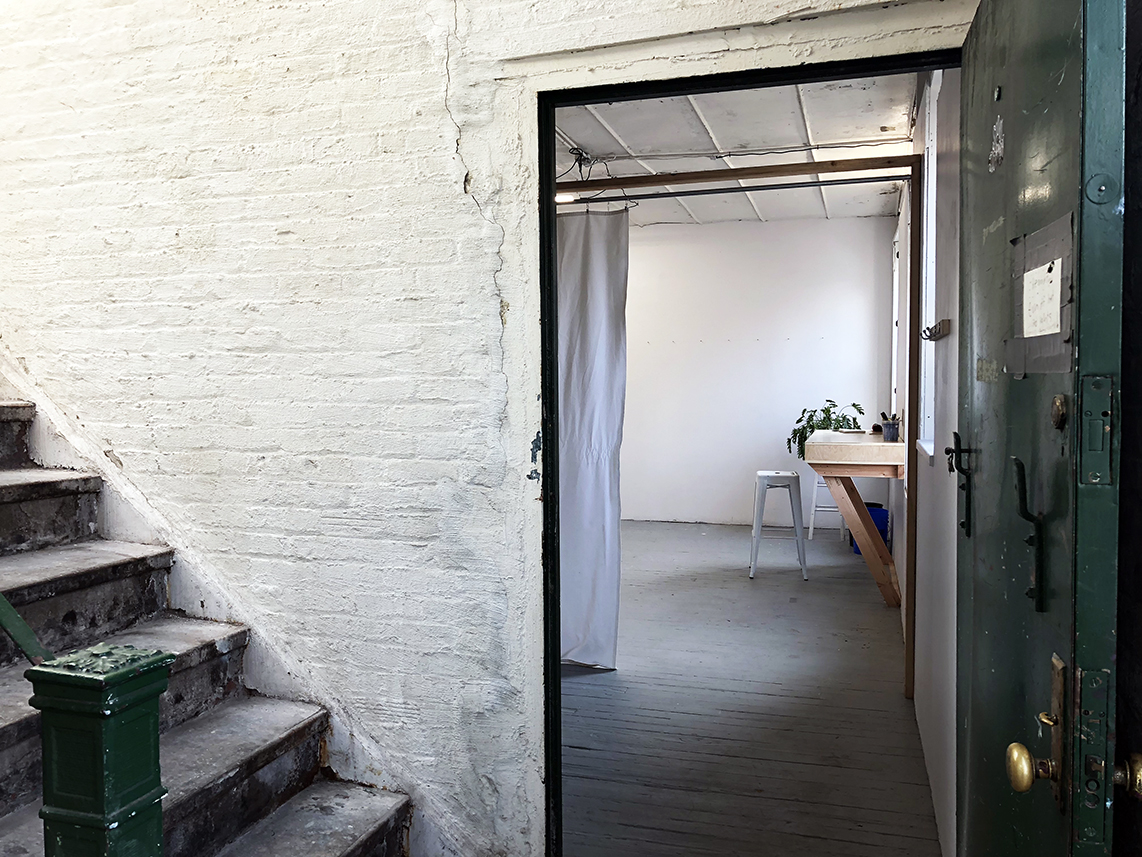 ---
Here's more photos of space the cleanest it will ever be.