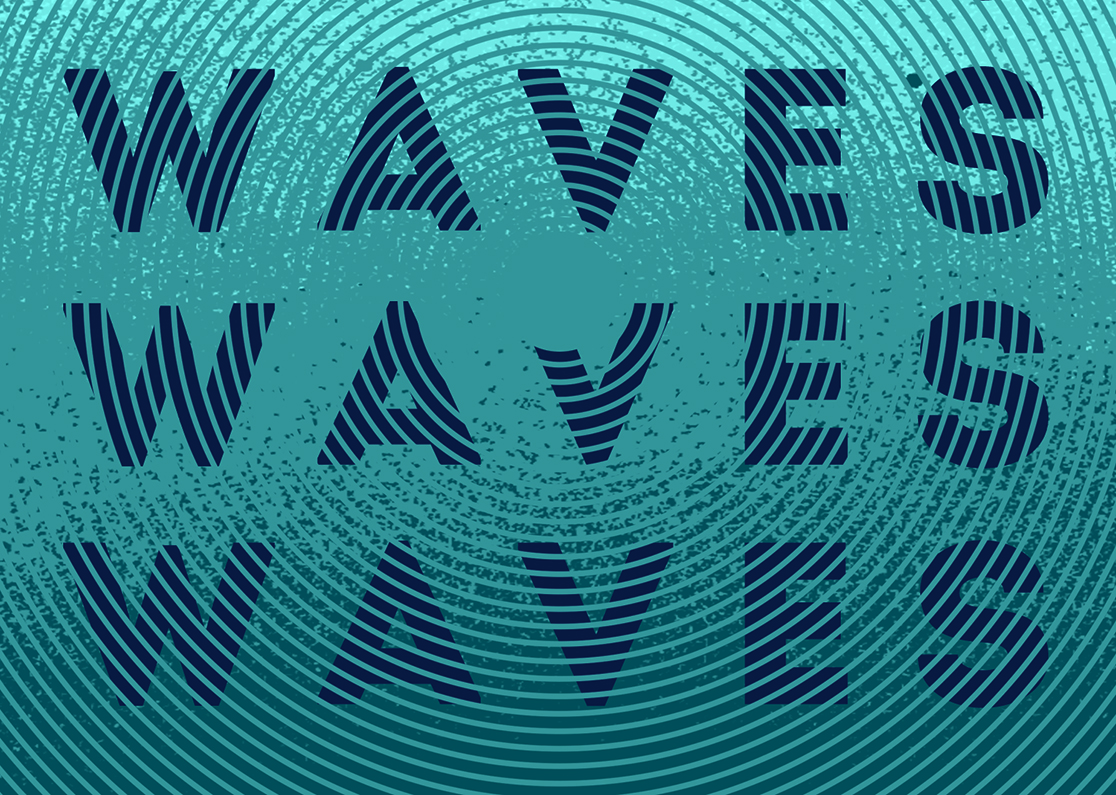 ---
W A V E S
Recent Artwork by Erik Otto
.
Solo Exhibition
September 23 – October 6
.
321 Canal Street
New York, NY 10013
.
presented by Wallplay & VIBES
.
sounds by David Baldwin
refreshments provided by Pabst Blue Ribbon, Bar Beau, & Recess
.
.
.
ABOUT THE WORK
Expressing the understanding of instability and uncertainty through patience and resilience, this work is about an outlook of acceptance as a means of moving forward. Known as the force behind all living things, this new series explores the many symbolic qualities of water through nonlinear landscapes flooded with movement and free of boundaries. Compositions immersed with emotive strokes — pushing and pulling — depict the balance of turbulent and serene. The circular form, a signature motif representing the notion that life is both coming and going, emerges and recedes from view similar to the shift of a passing season.
Heavily layered, this work incorporates pools of color, fluid washes and rippling patterns contrasted by large expressive marks produced almost incidentally. Seeing imperfection as a catalyst for change, the different painted elements ebb and flow respectively in equal force reflecting moments of a transformative process. One chapter of a larger idea with an open-ended finish line, this initial phase has helped cultivate a new visual language directly influenced by the equilibrial nature of water that examines a moment of flux to a powerful time of growth.
film and edit by Brian Chu
---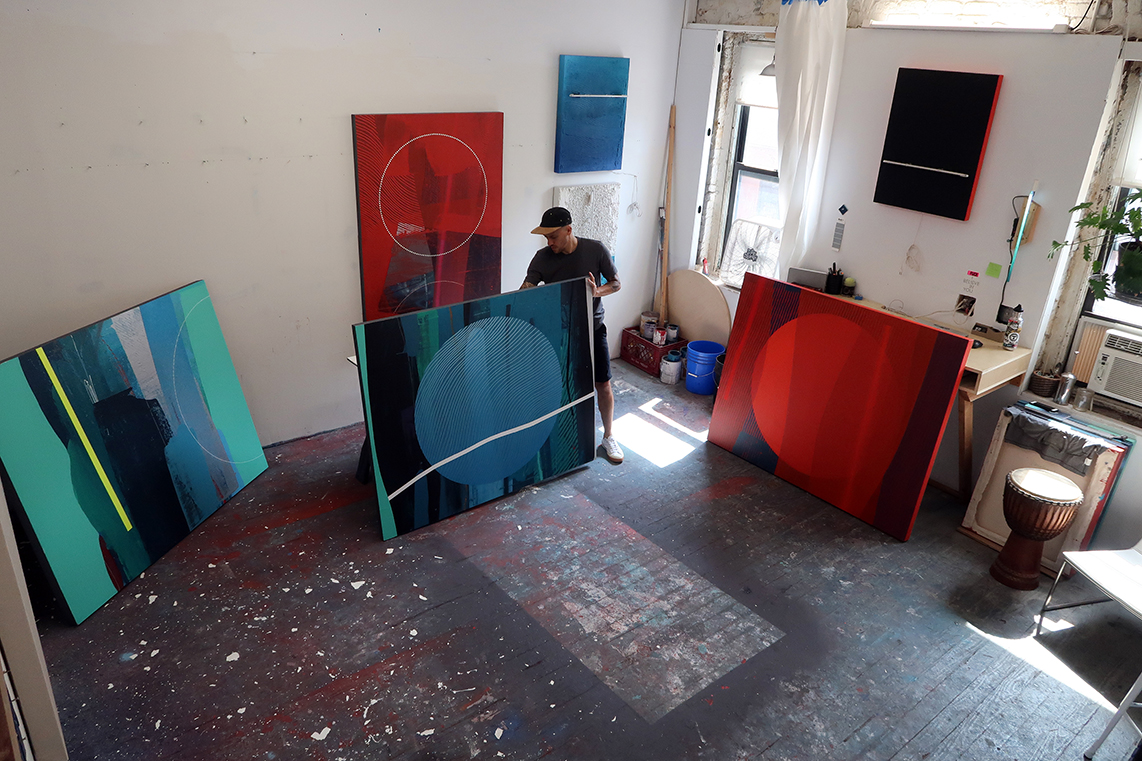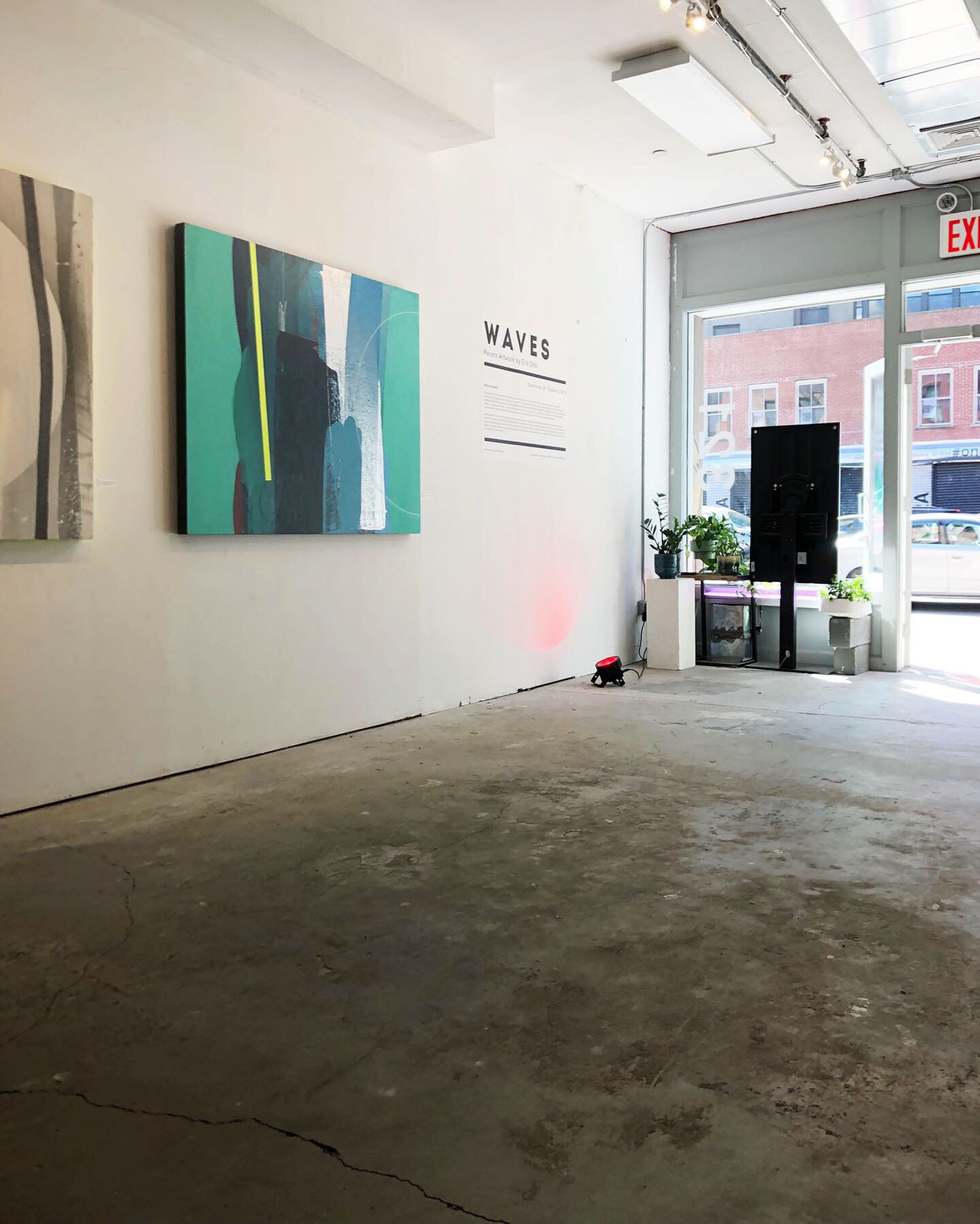 ---
ARTWORK
---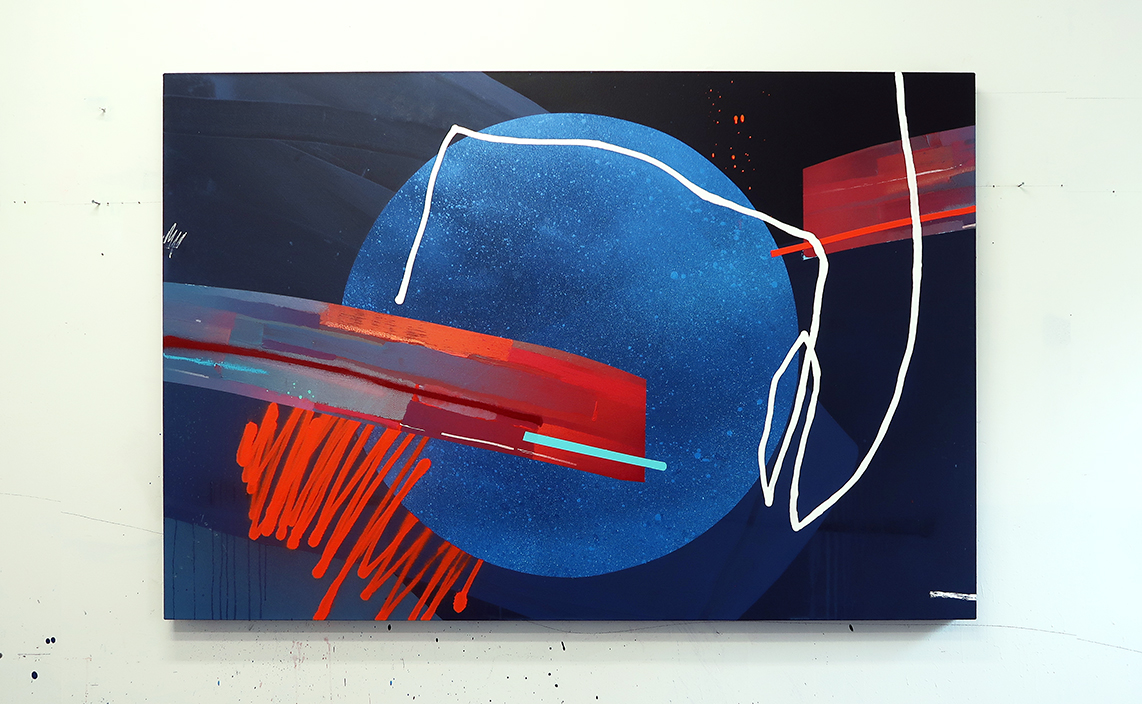 Darkest Light
synthetic polymer, enamel, aerosol, oil stick and ink on canvas
72 x 48 in. / 183 x 122 cm.
2019
$9,600. (inquire for purchase)
---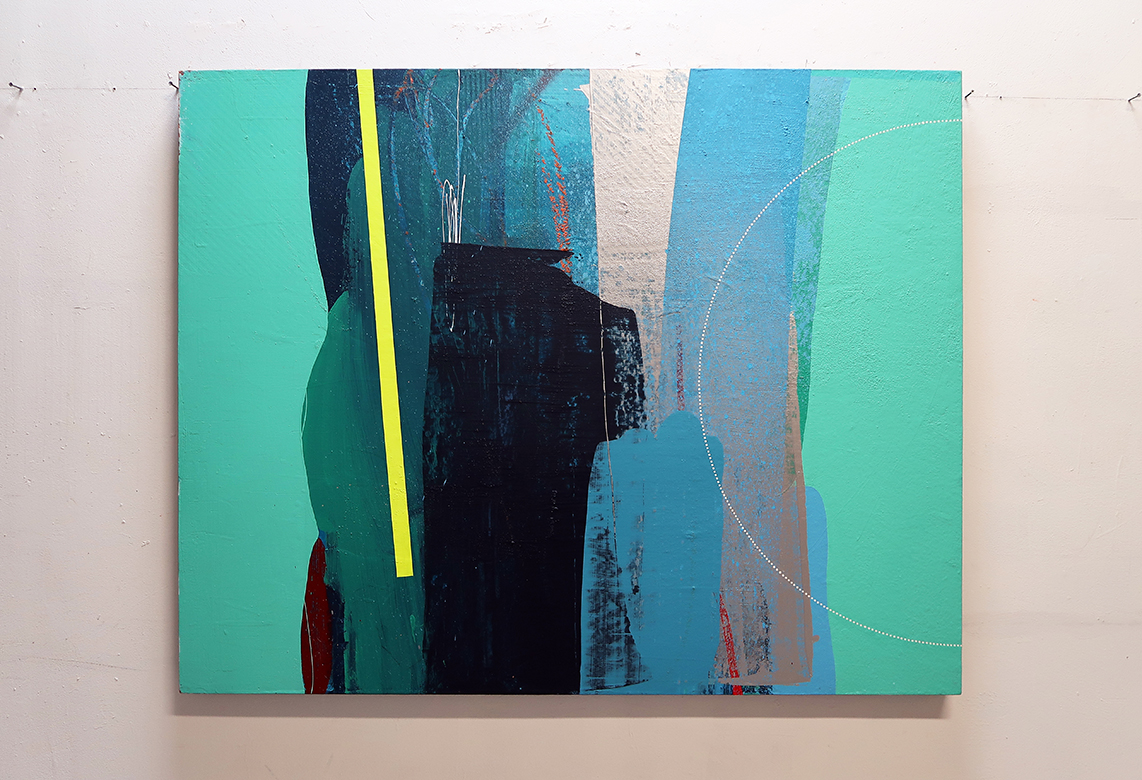 Flooded
synthetic polymer, enamel, aerosol and oil stick on panel
60 x 48 in. / 152 x 122 cm.
2018
$7,200. (inquire for purchase)
---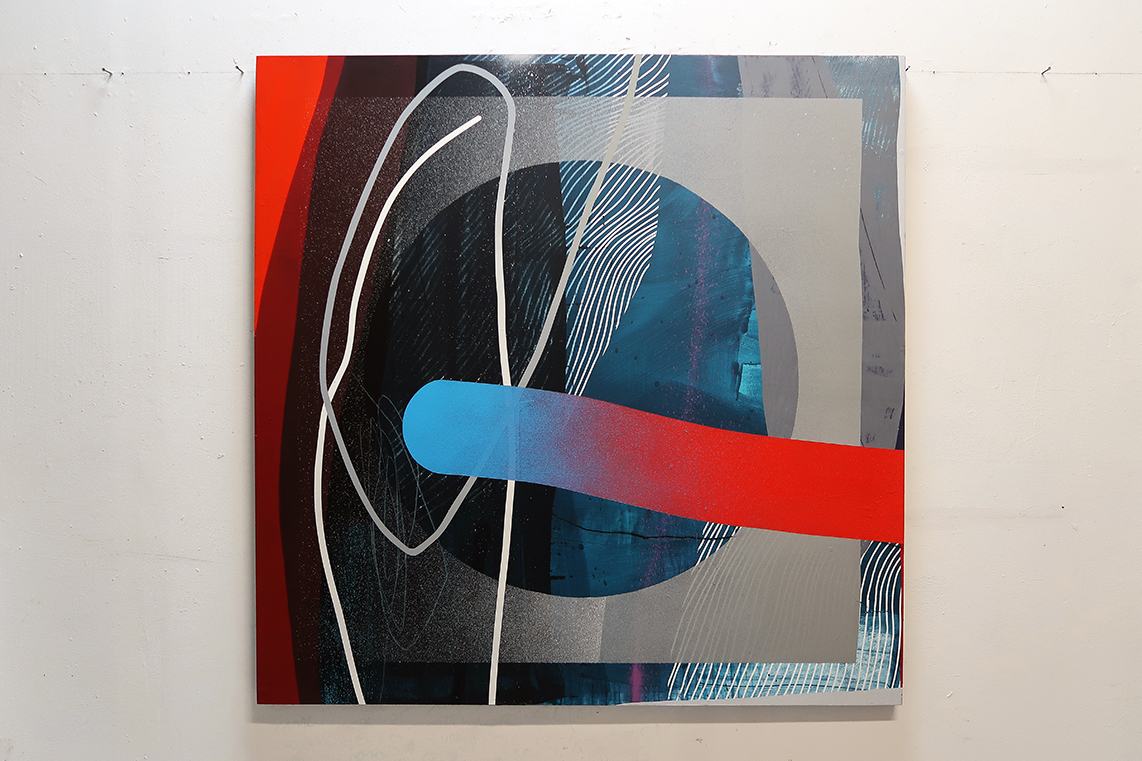 Perfect Imbalance
synthetic polymer, enamel, aerosol and correctional tape on panel
60 x 60 in. / 152 x 152 cm.
2018
$9,000. (inquire for purchase)
---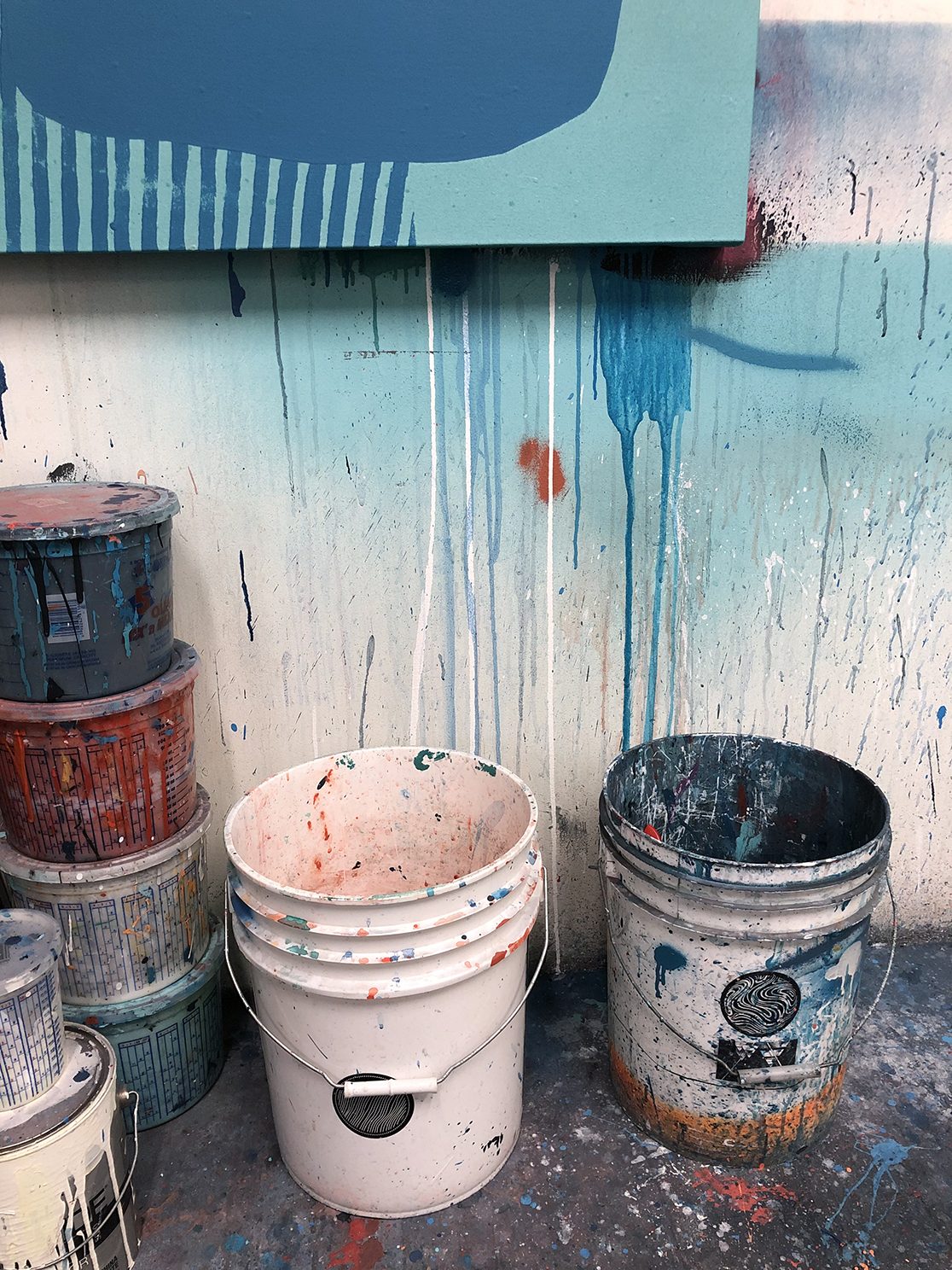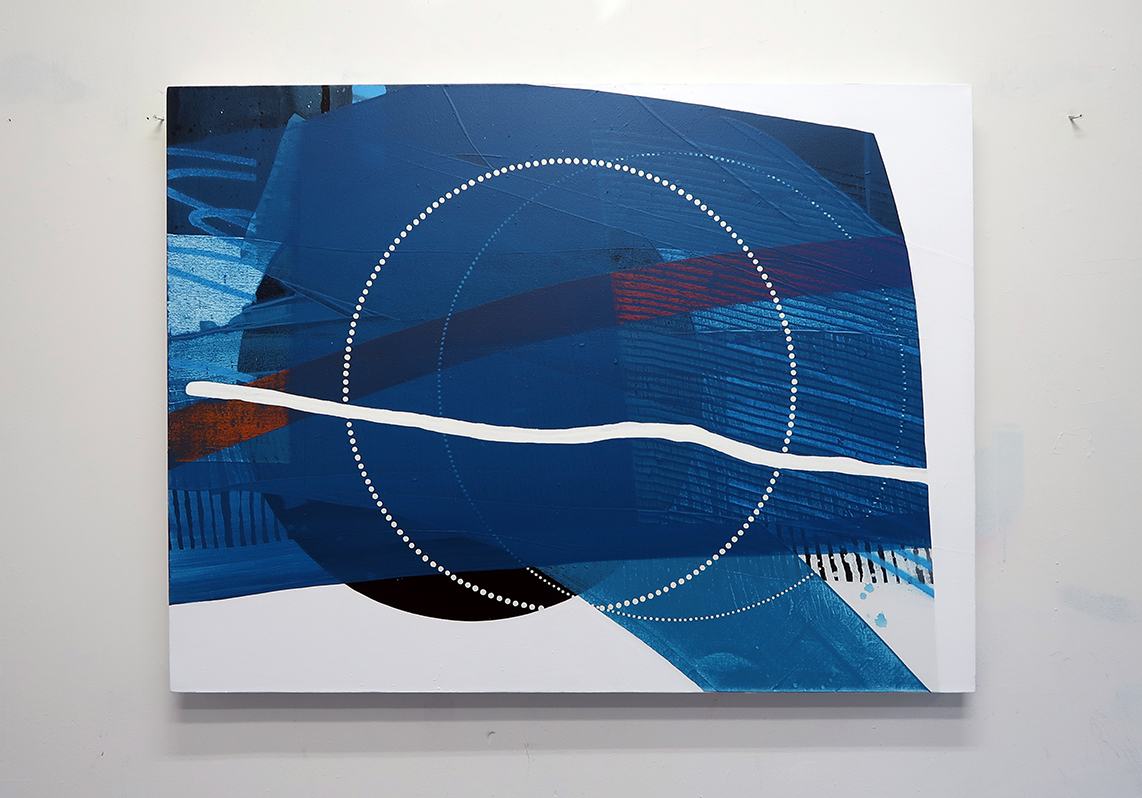 Becoming 01
synthetic polymer, enamel and aerosol on canvas
48 x 36 in. / 122 x 91 cm.
2018
SOLD
---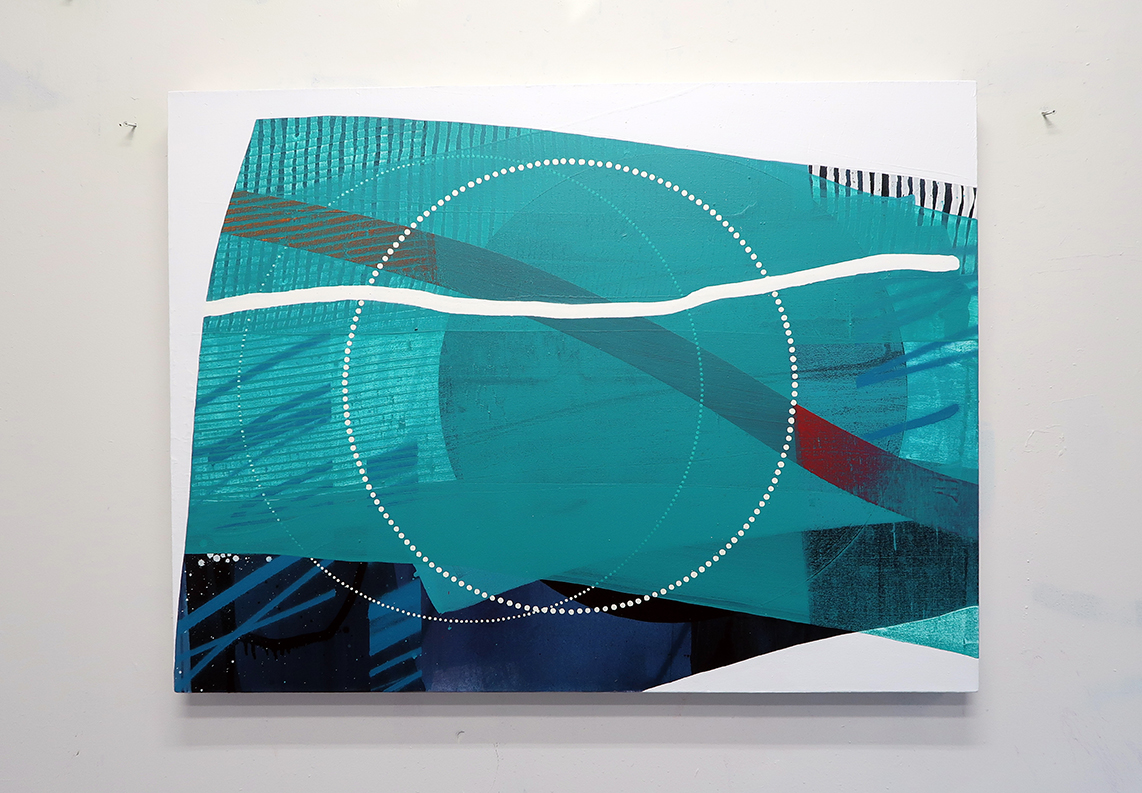 Becoming 02
synthetic polymer, enamel and aerosol on canvas
48 x 36 in. / 122 x 91 cm.
2018
$4,300. (inquire for purchase)
---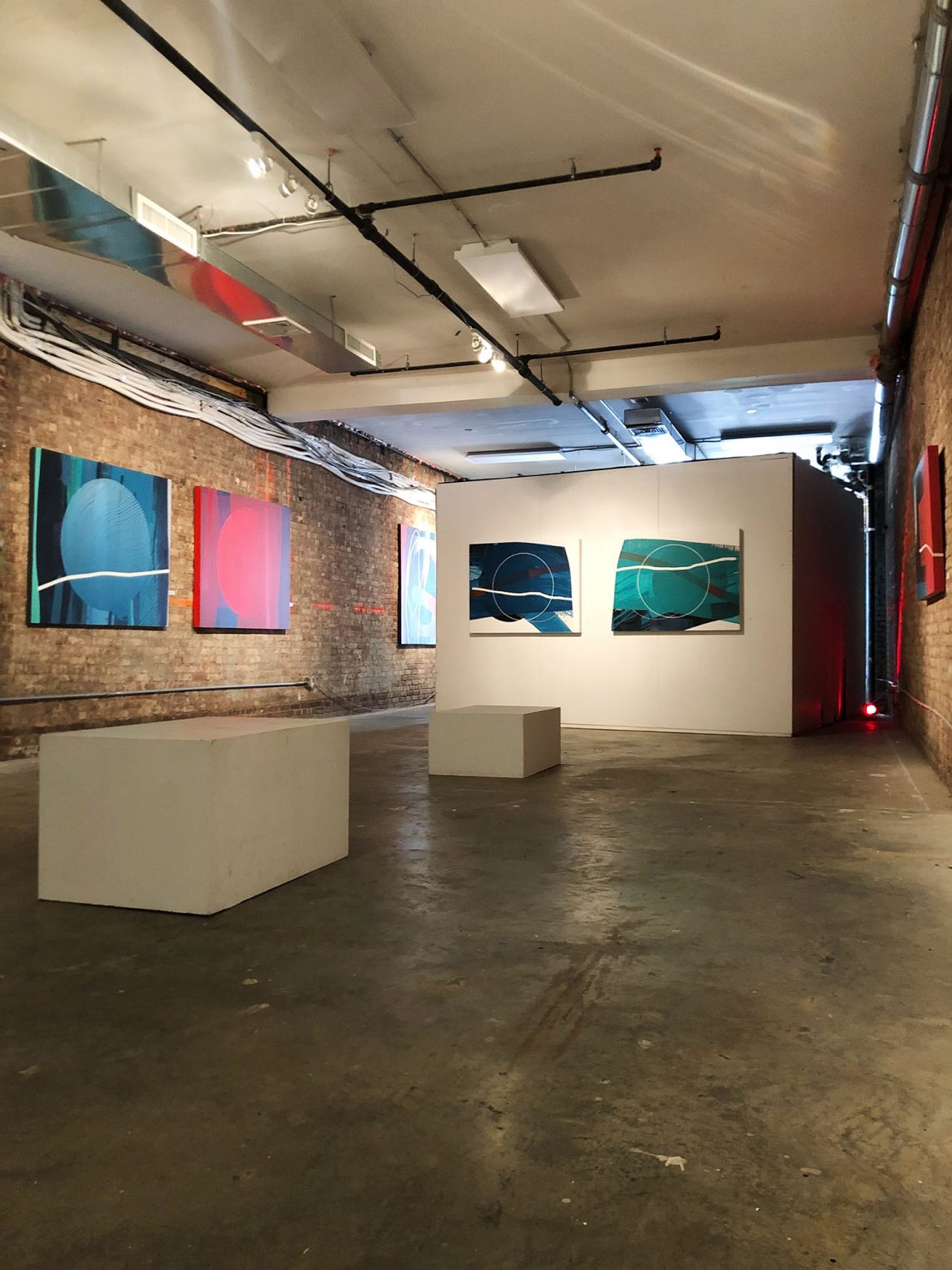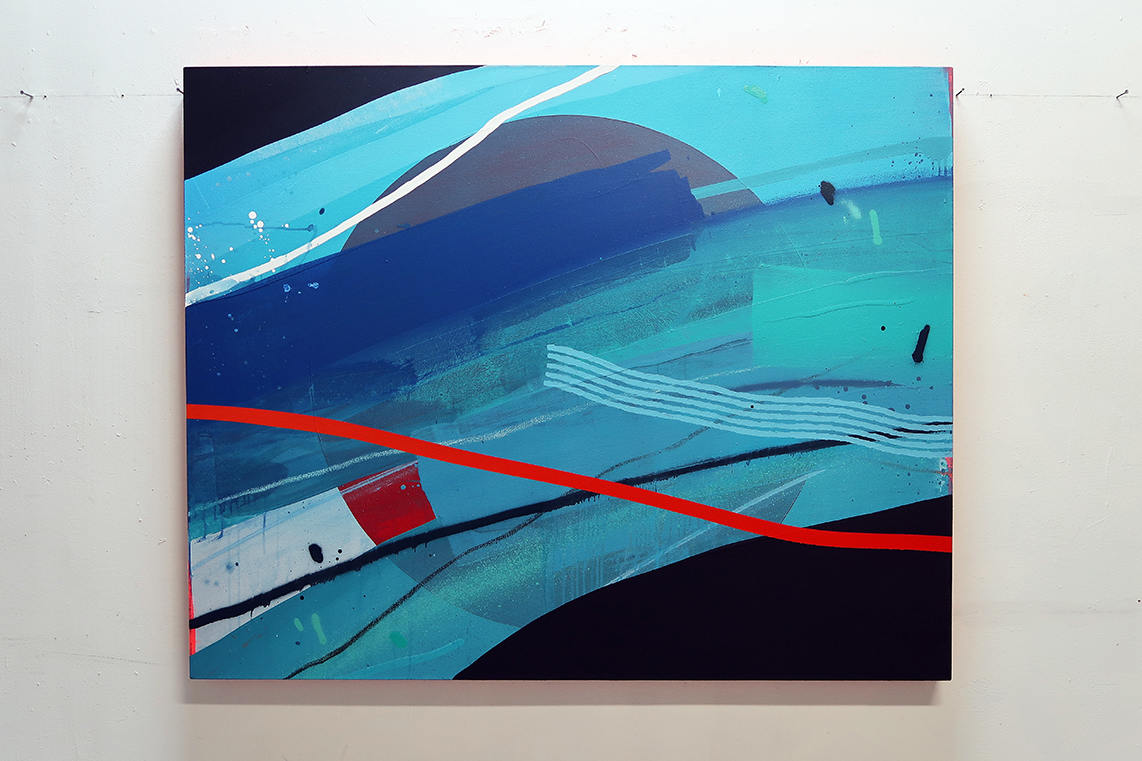 Confluence
synthetic polymer, enamel and aerosol on canvas
60 x 48 in. / 152 x 122 cm.
2018
SOLD
---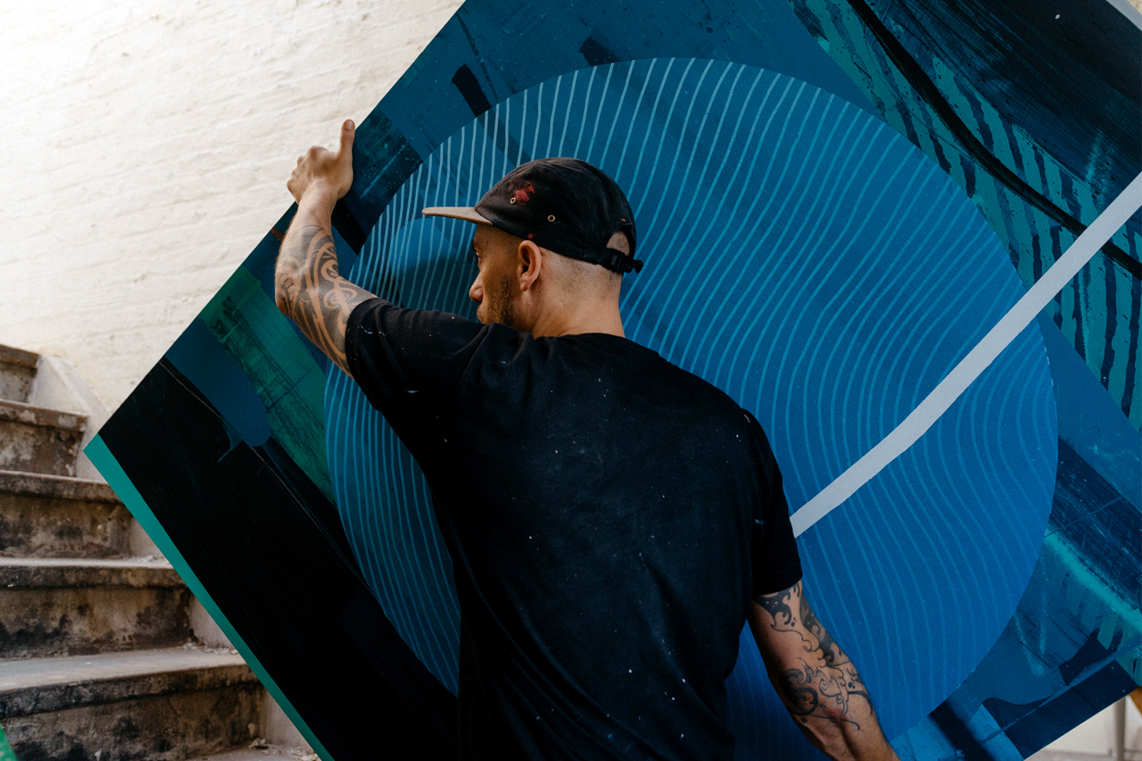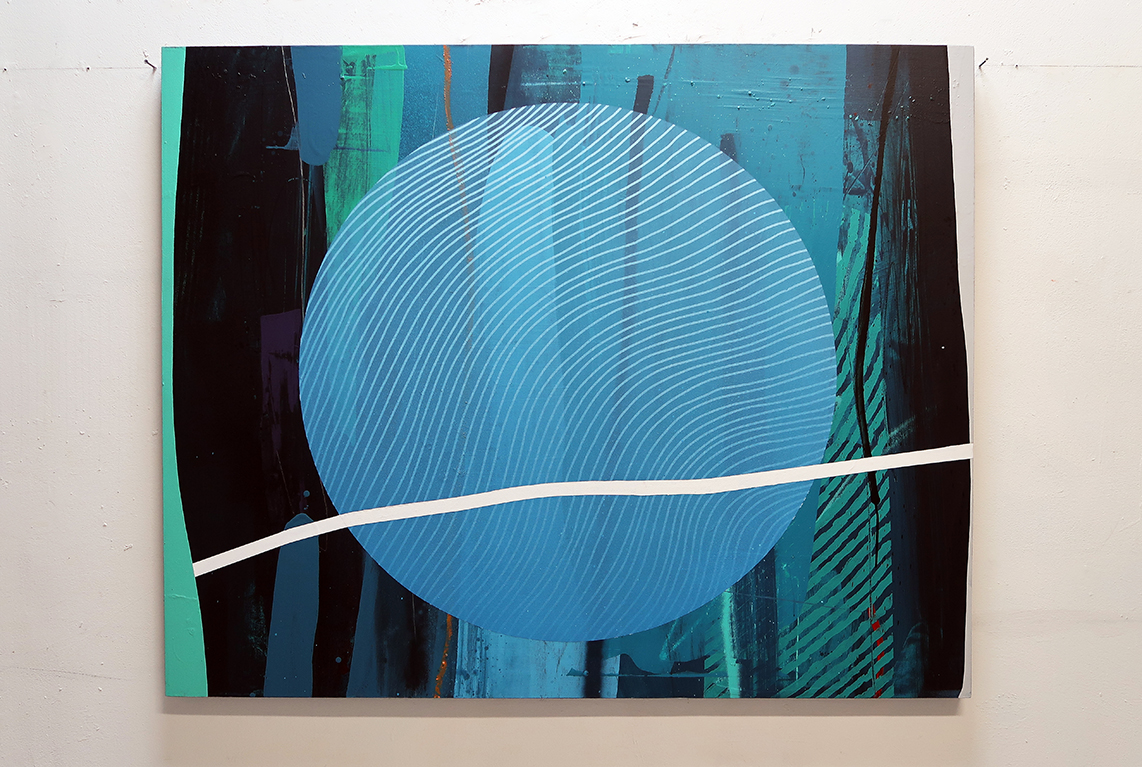 Deeper Waters
synthetic polymer, enamel, aerosol, correctional tape and oil stick on panel
60 x 48 in. / 152 x 122 cm.
2018
SOLD
---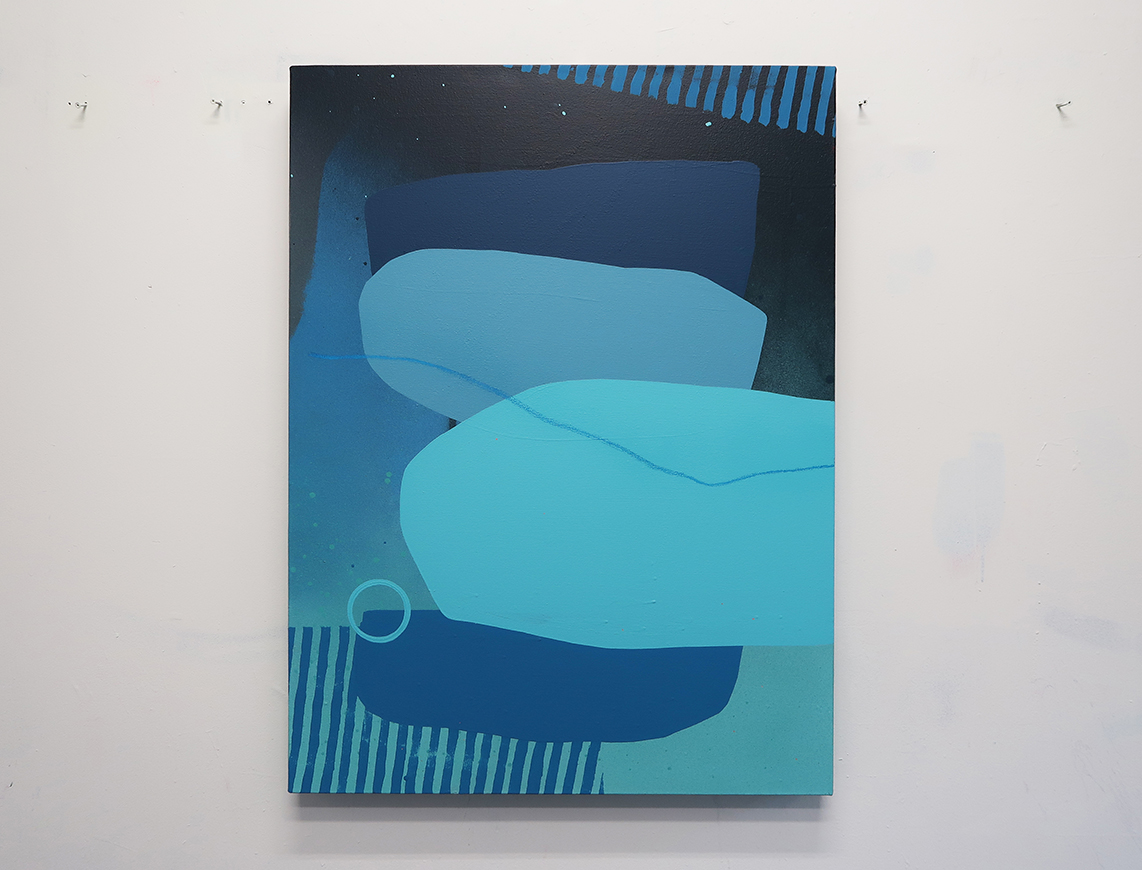 Drift 01
synthetic polymer, enamel, aerosol and soft pastel on canvas
30 x 40 in. / 76 x 102 cm.
2019
$2,800.  (inquire for purchase)
---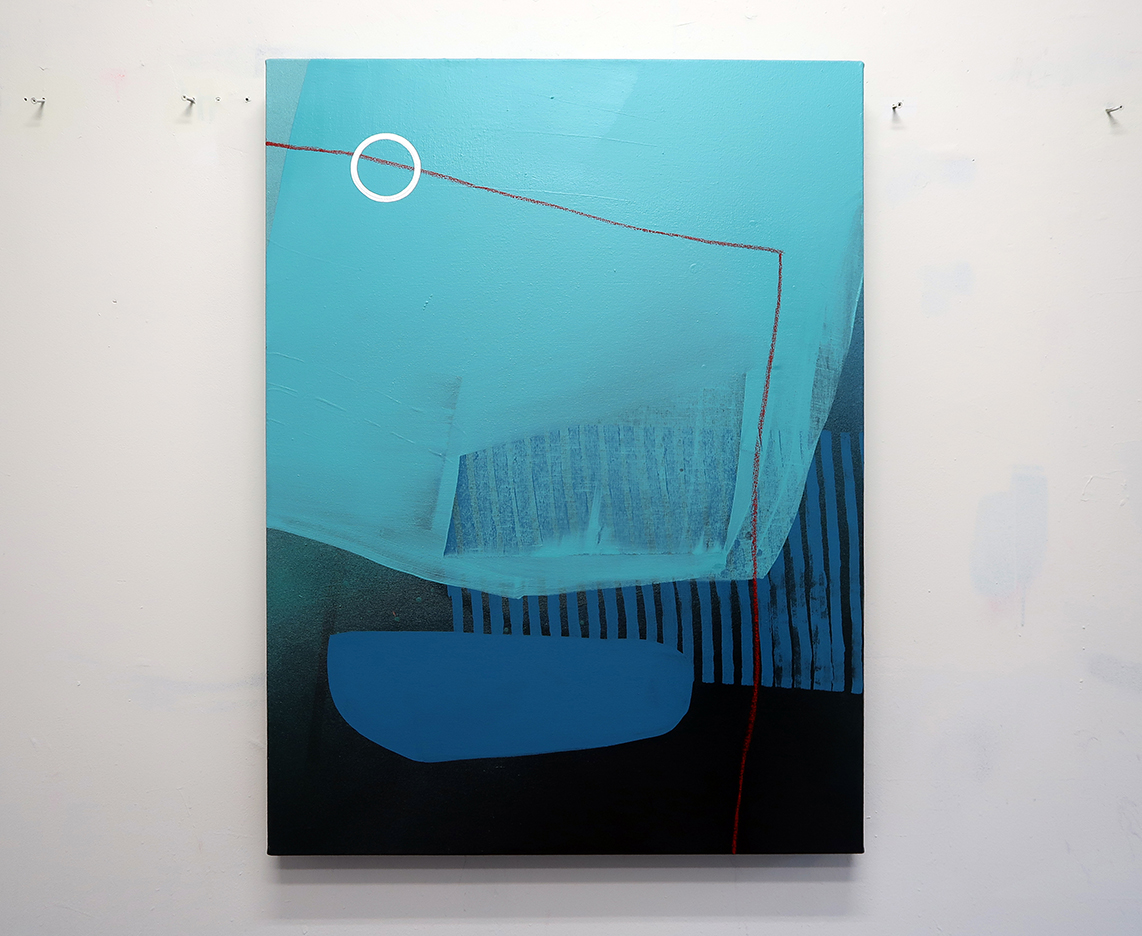 Drift 02
synthetic polymer, enamel, aerosol and soft pastel on canvas
30 x 40 in. / 76 x 102 cm.
2019
$2,800.  (inquire for purchase)
---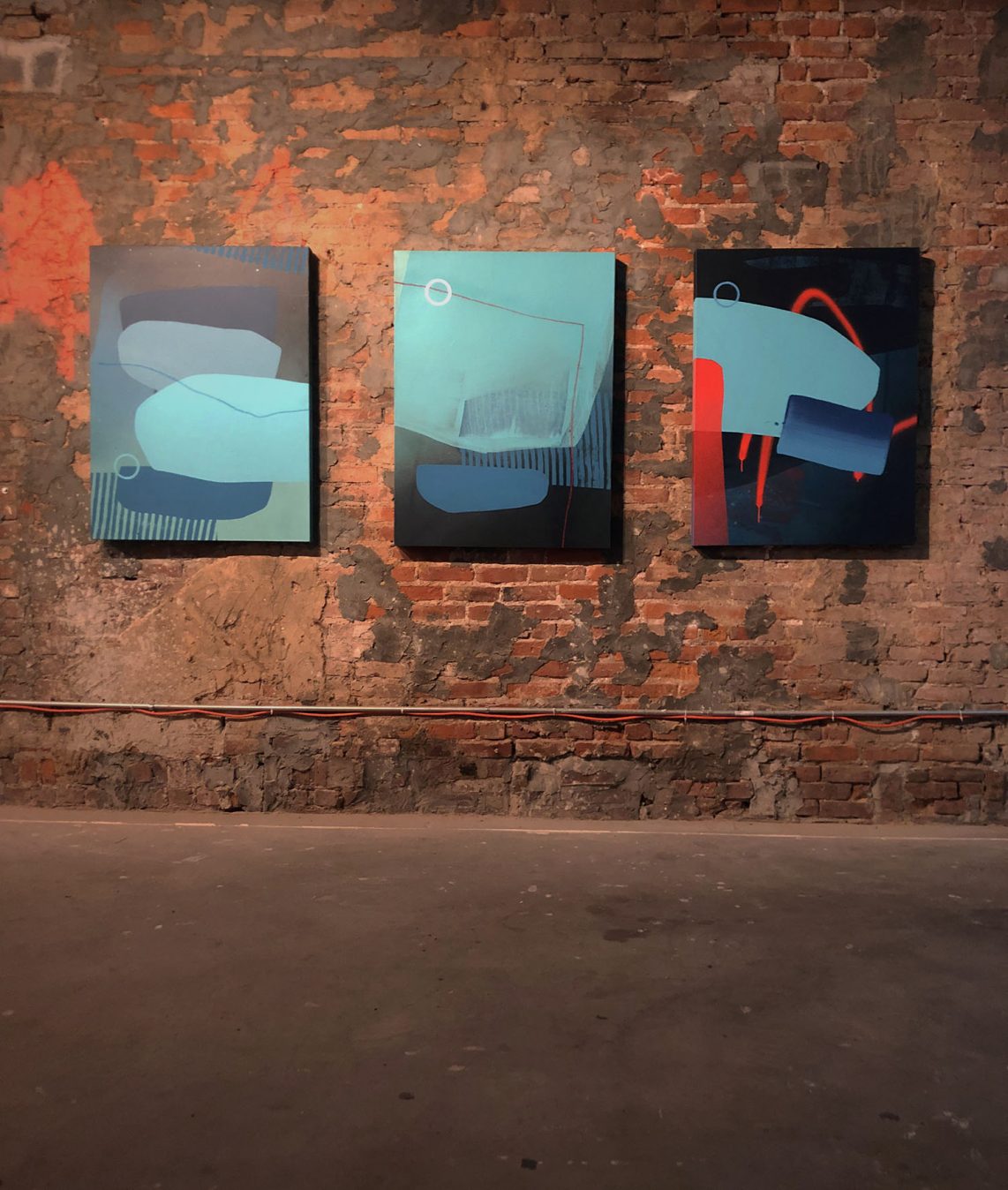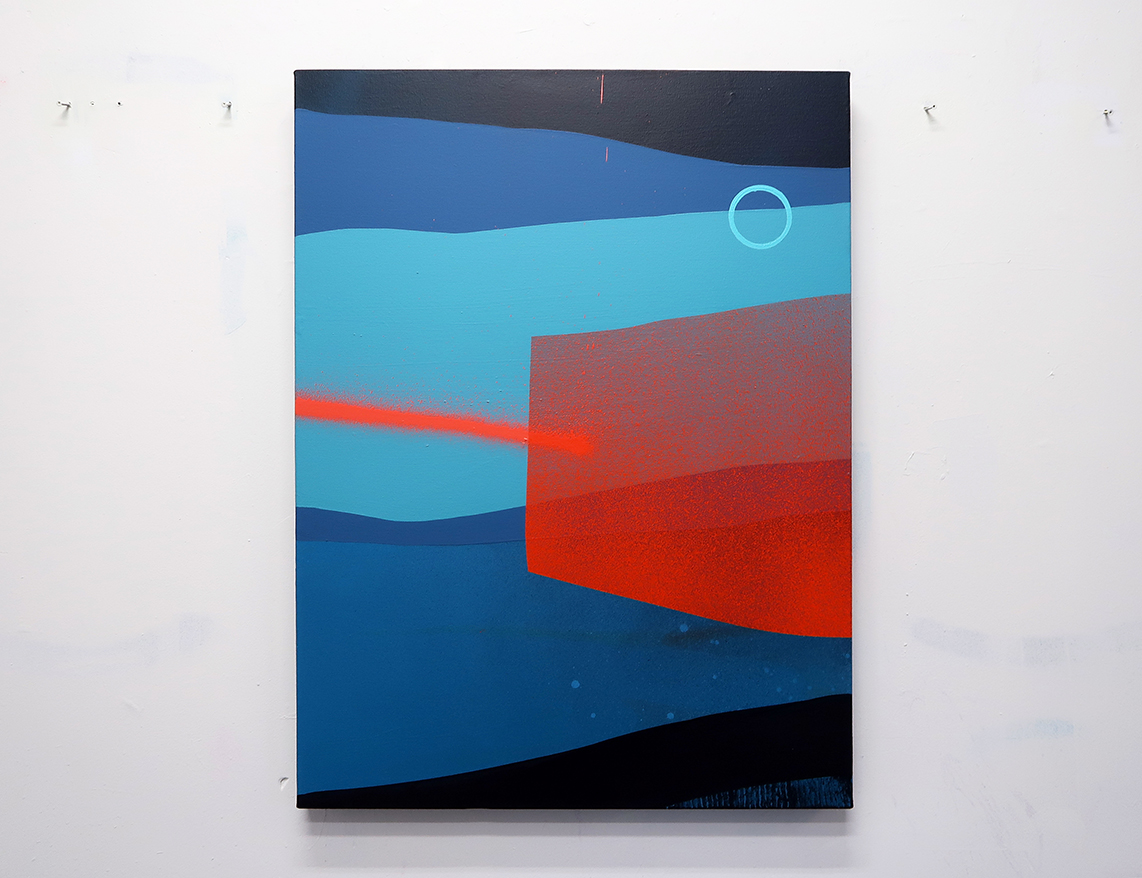 Drift 03
synthetic polymer, enamel, aerosol and soft pastel on canvas
30 x 40 in. / 76 x 102 cm.
2019
SOLD
---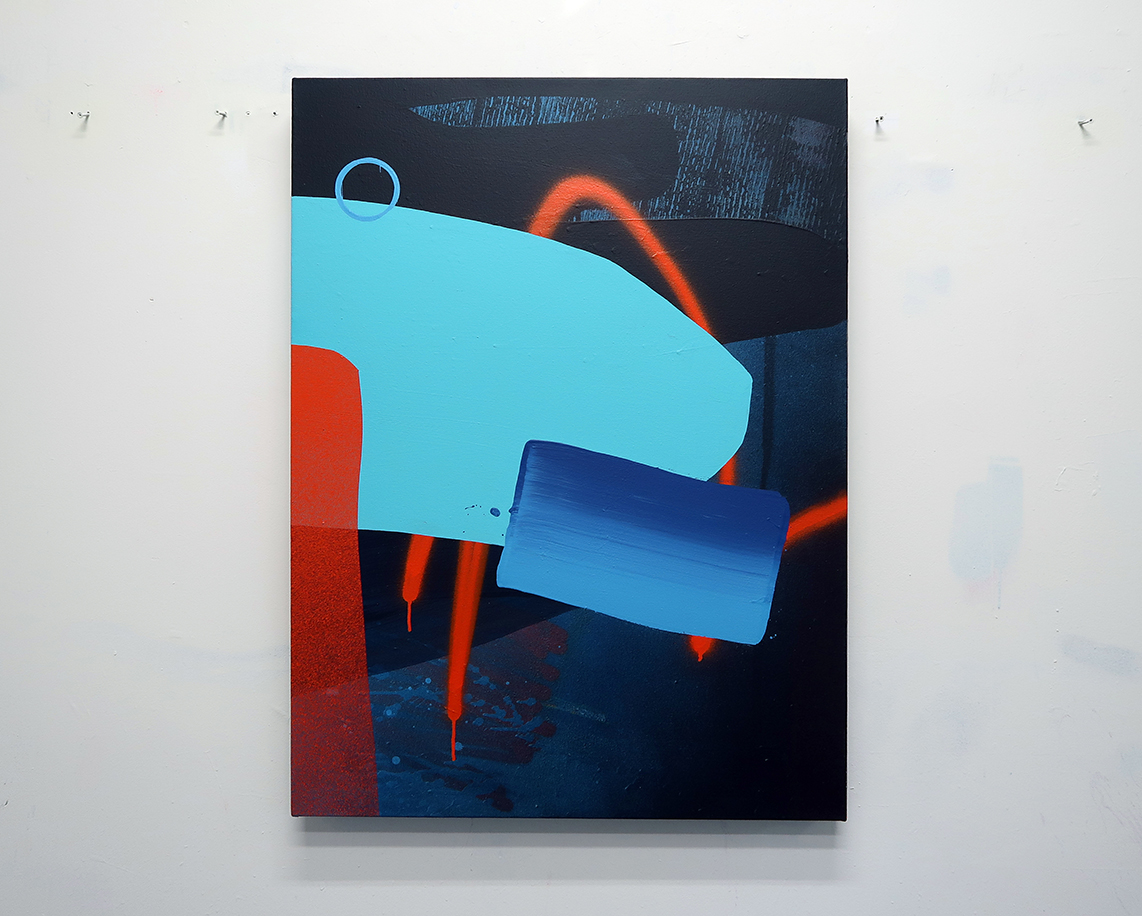 Drift 04
synthetic polymer, enamel, aerosol and soft pastel on canvas
30 x 40 in. / 76 x 102 cm.
2019
SOLD
---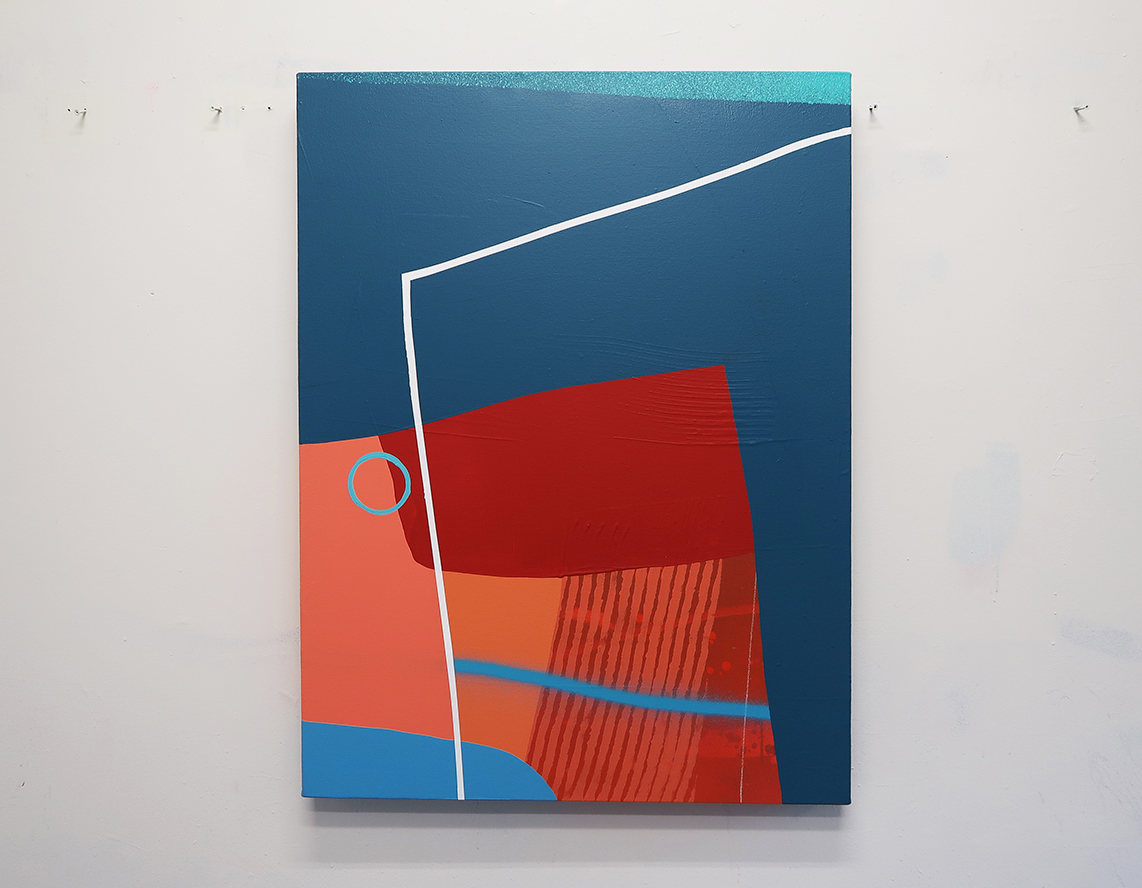 Drift 05
synthetic polymer, enamel, aerosol and soft pastel on canvas
30 x 40 in. / 76 x 102 cm.
2019
SOLD
---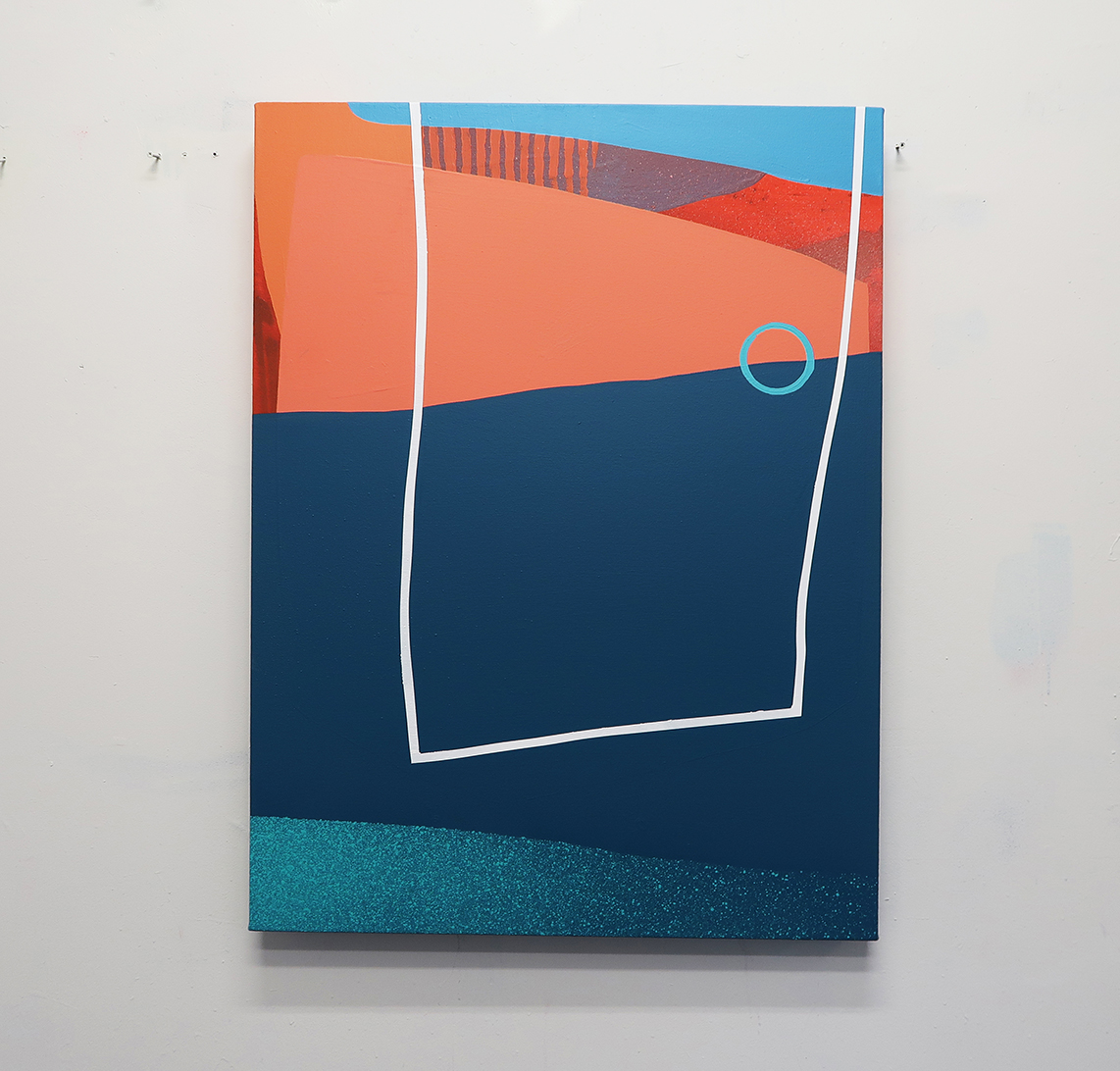 Drift 06
synthetic polymer, enamel, aerosol and soft pastel on canvas
30 x 40 in. / 76 x 102 cm.
2019
SOLD
---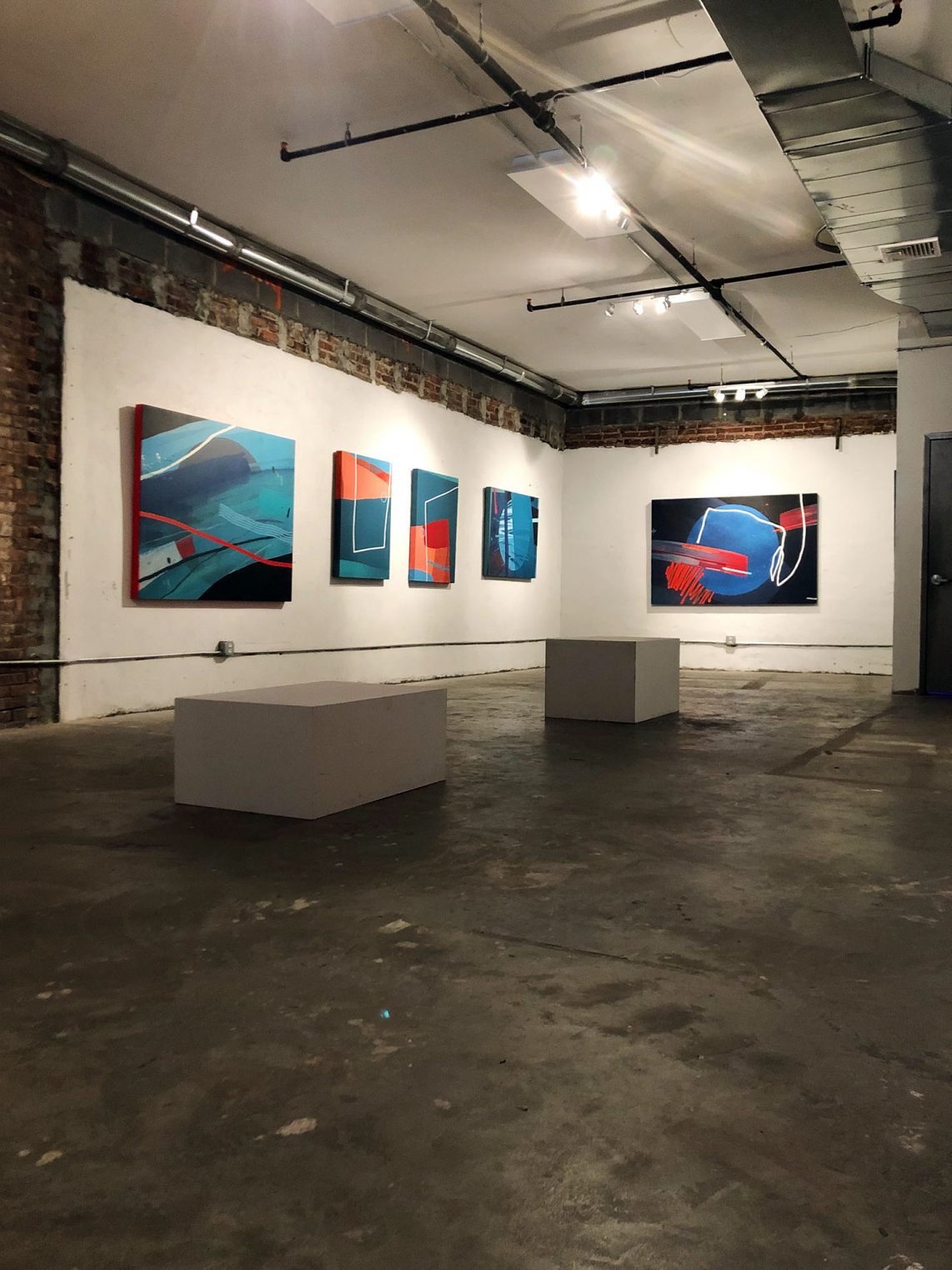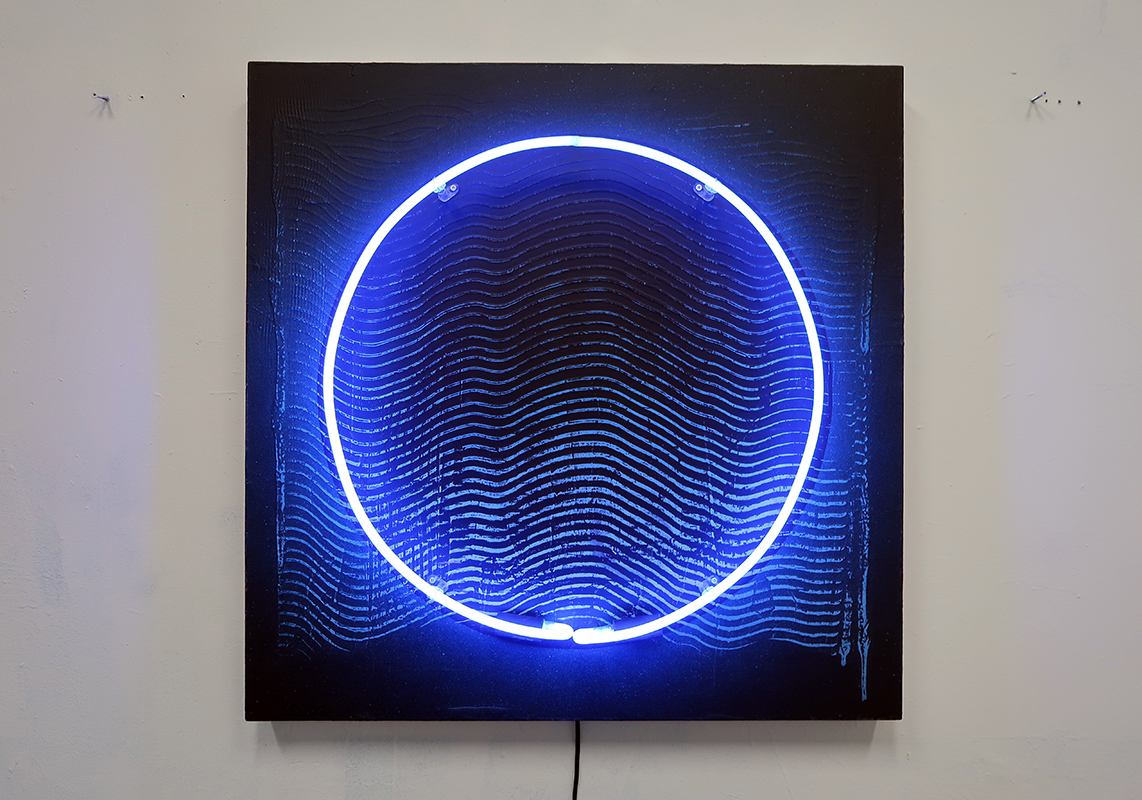 Frequency 01
synthetic polymer and aerosol on panel with neon light
30 x 30 in. / 76 x 76 cm.
2018
SOLD
---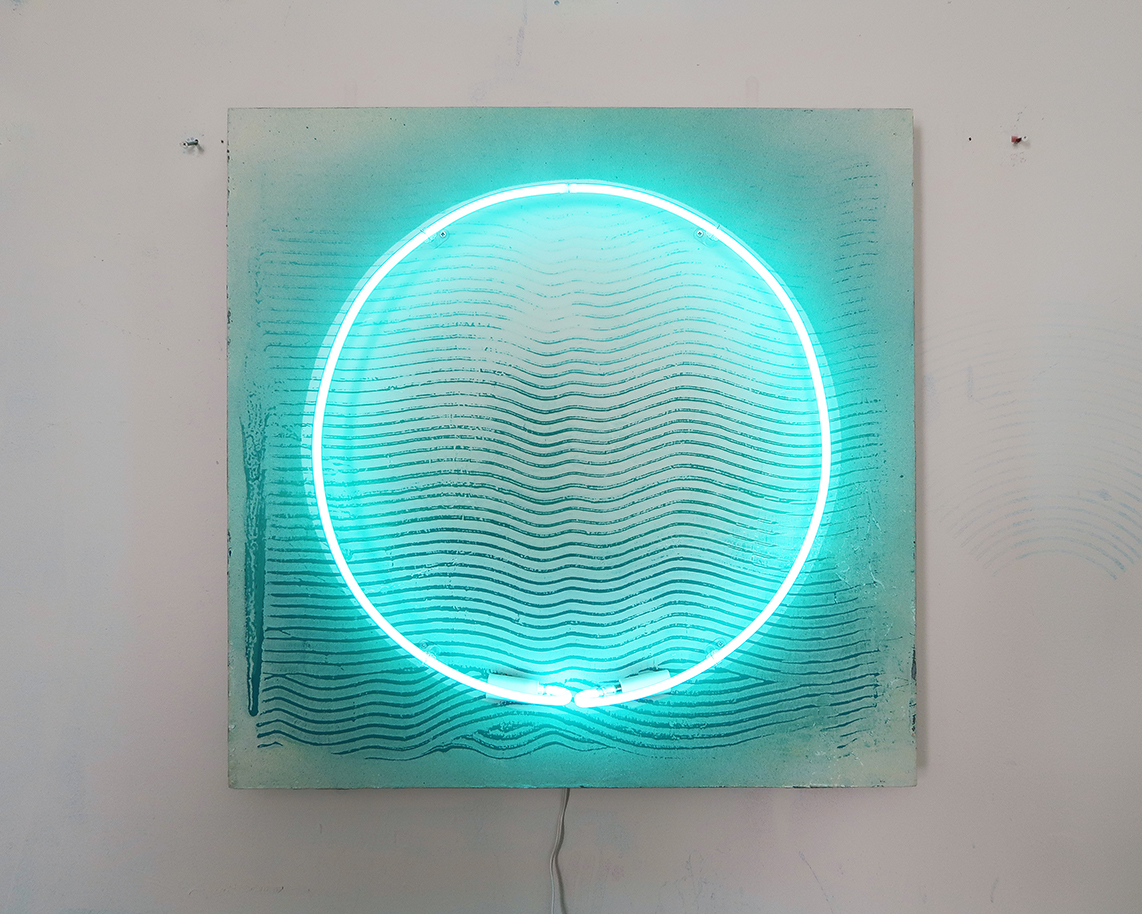 Frequency 02
synthetic polymer and aerosol on panel with neon light
30 x 30 in. / 76 x 76 cm.
2018
SOLD
---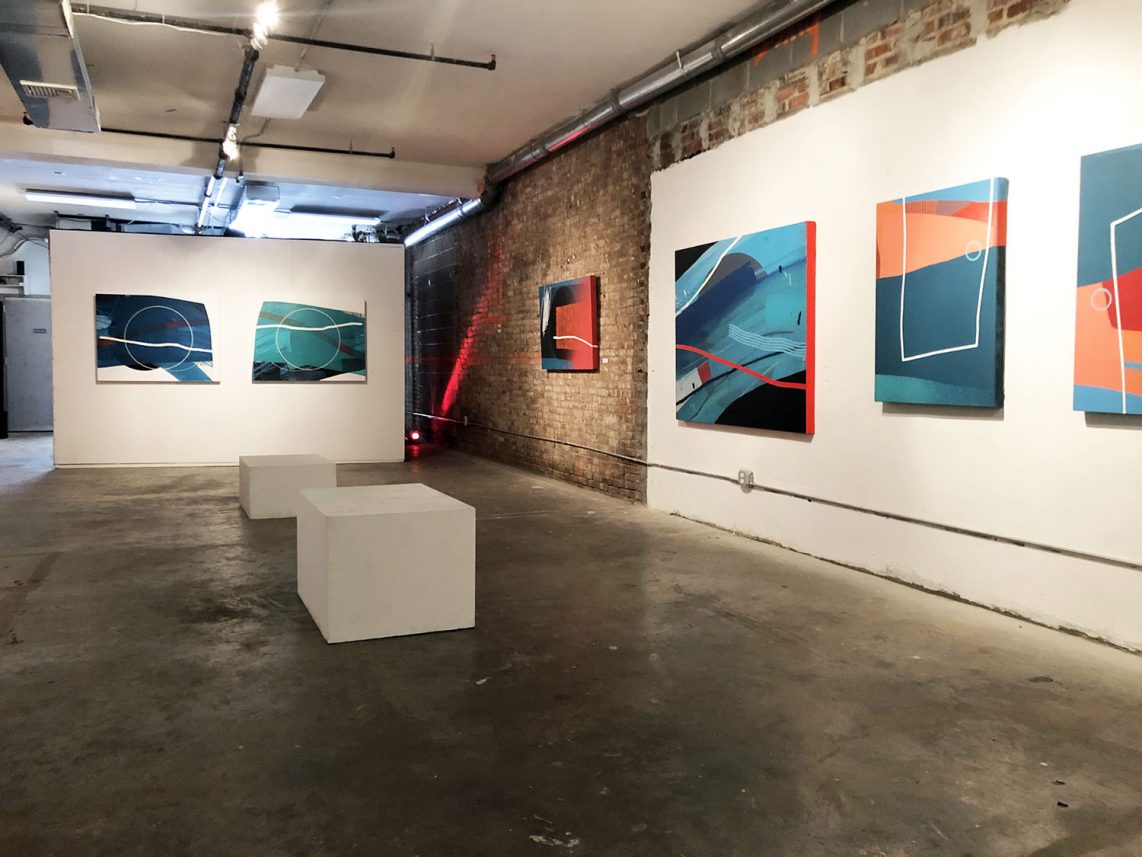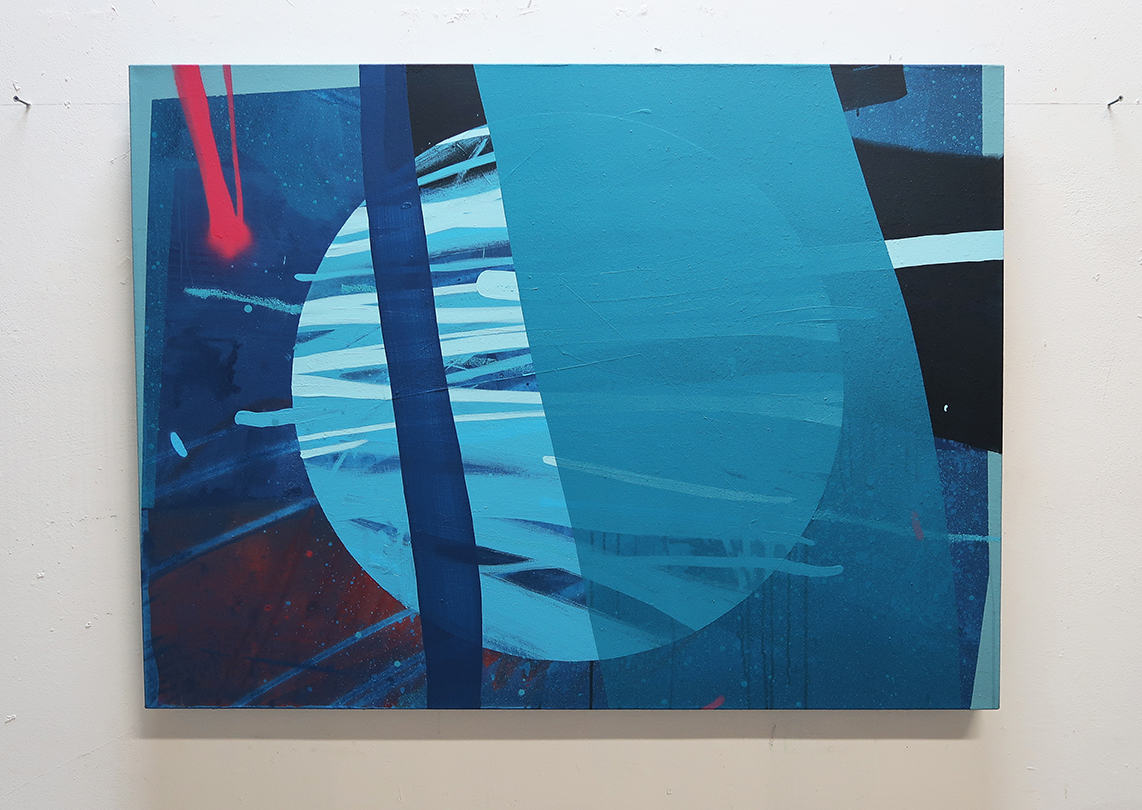 Gentle Turbulence 01
synthetic polymer, enamel, aerosol and oil stick on canvas
48 x 36 in. / 122 x 91 cm.
2019
SOLD
---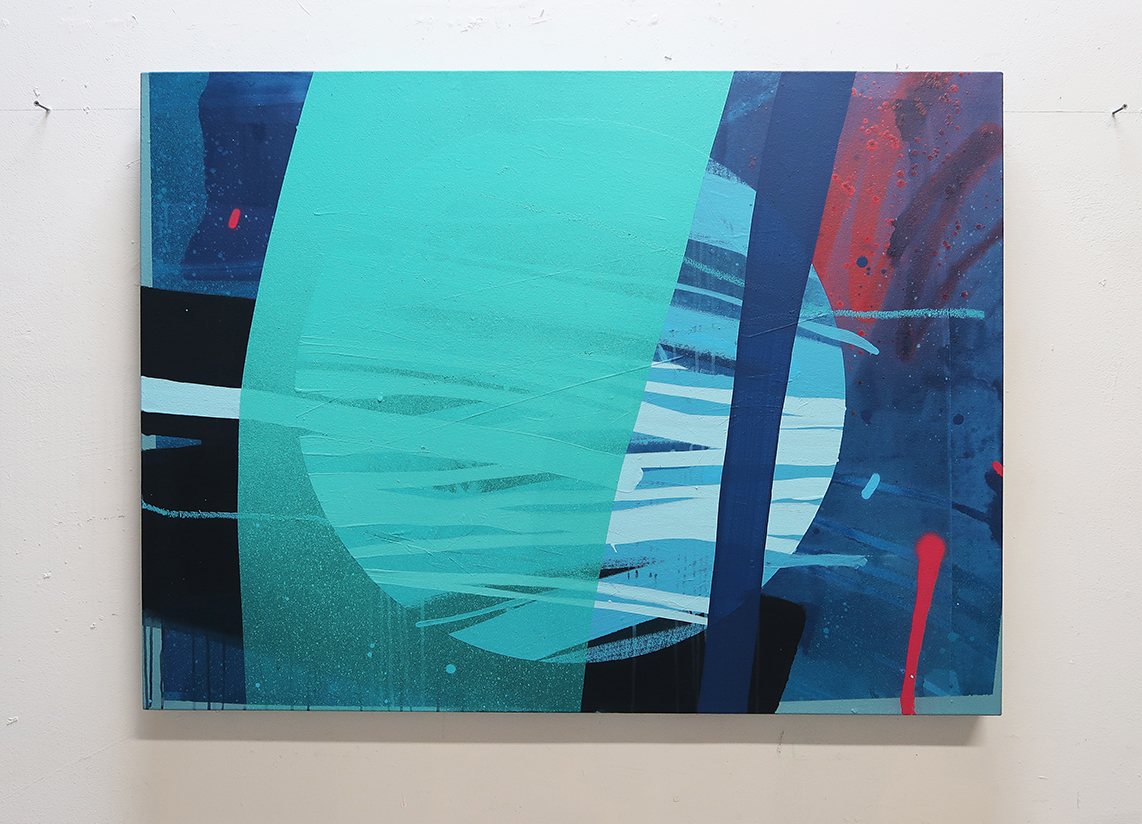 Gentle Turbulence 02
synthetic polymer, enamel, aerosol and oil stick on canvas
48 x 36 in. / 122 x 91 cm.
2019
SOLD
---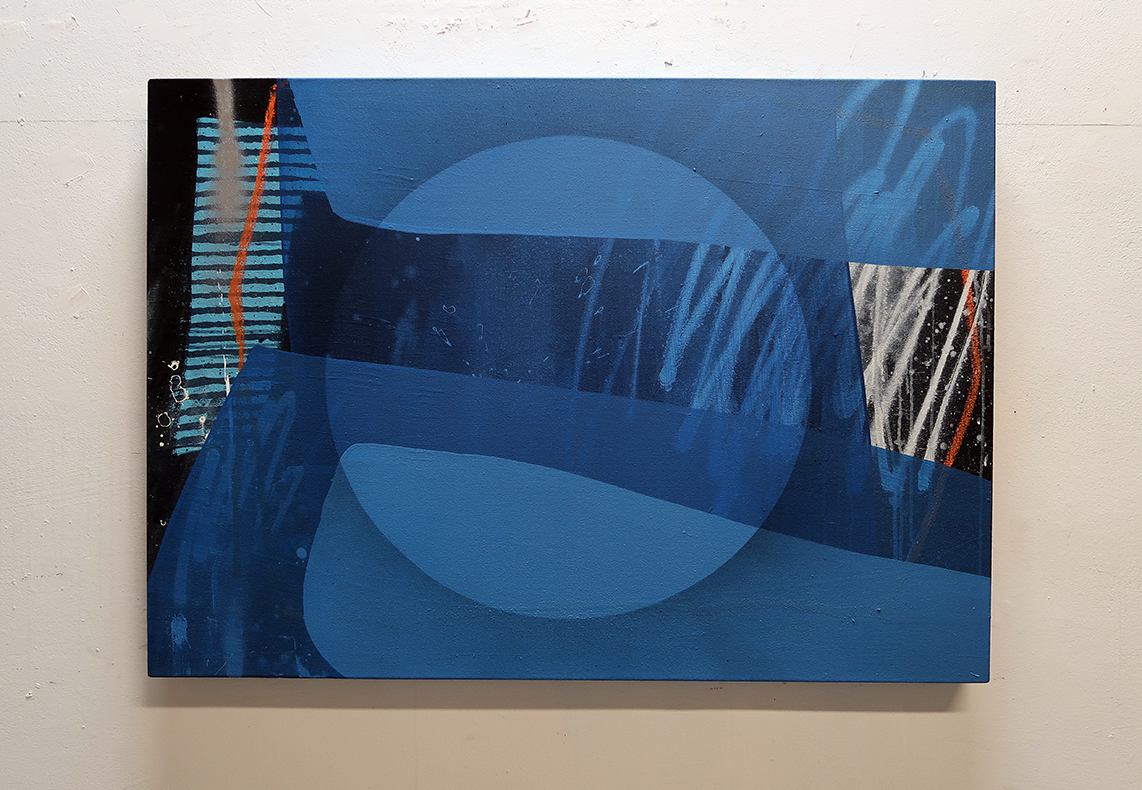 Motionless
synthetic polymer, enamel, aerosol and oil stick on canvas
42 x 30 in. / 107 x 76 cm.
2019
SOLD
---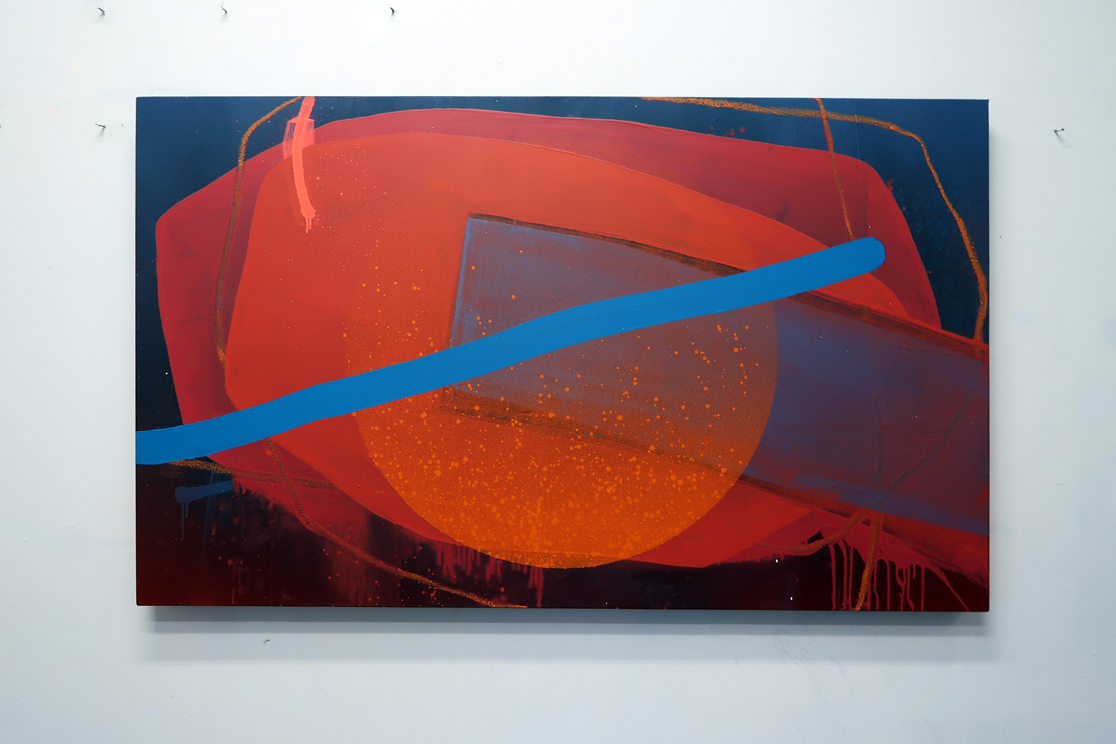 Refuge
synthetic polymer, enamel, aerosol and oil stick on canvas
60 x 36 in. / 152 x 91 cm.
2019
SOLD
---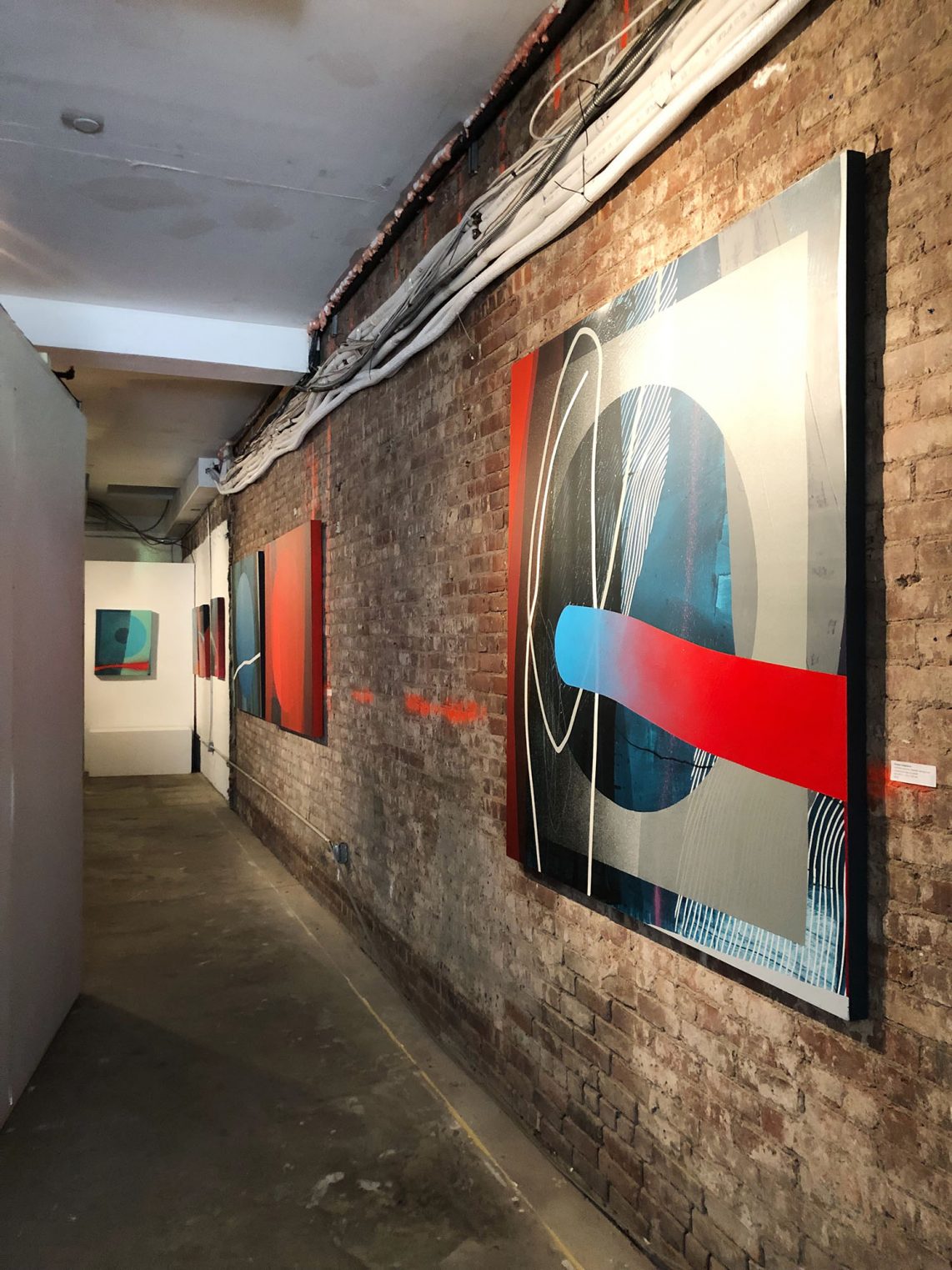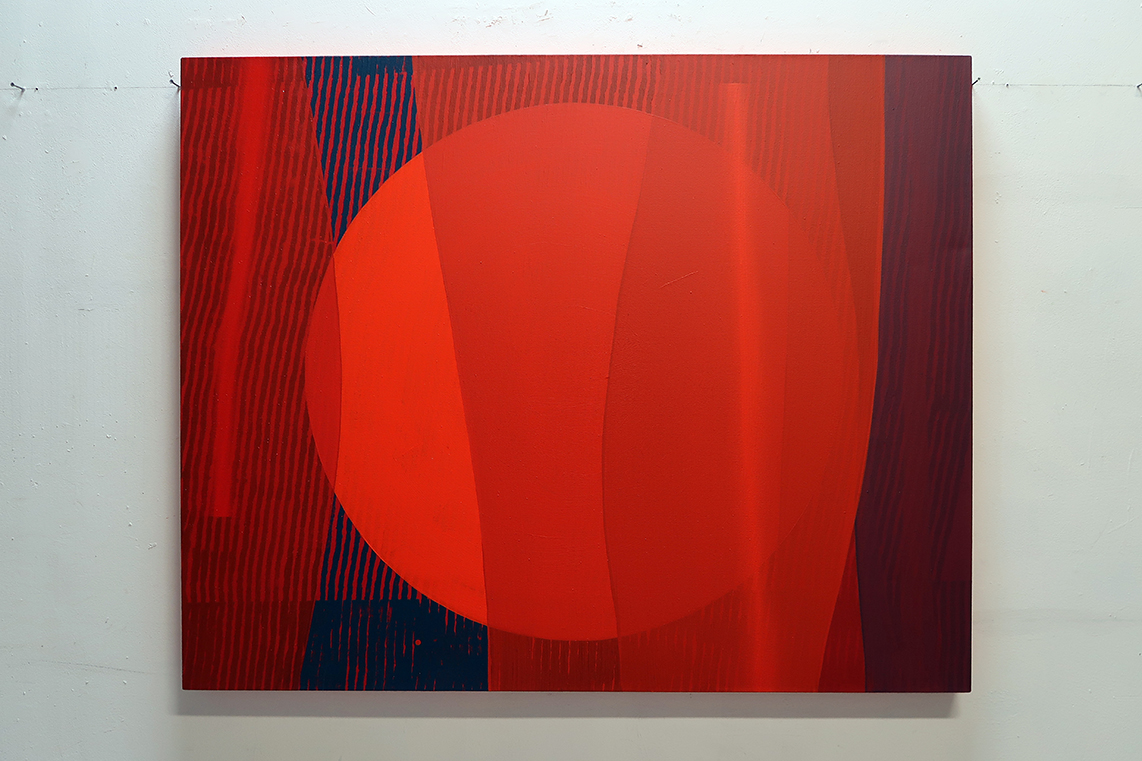 Slow Tide
synthetic polymer, enamel and aerosol on canvas
60 x 48 in. / 152 x 122 cm.
2018
$7,200. (inquire for purchase)
---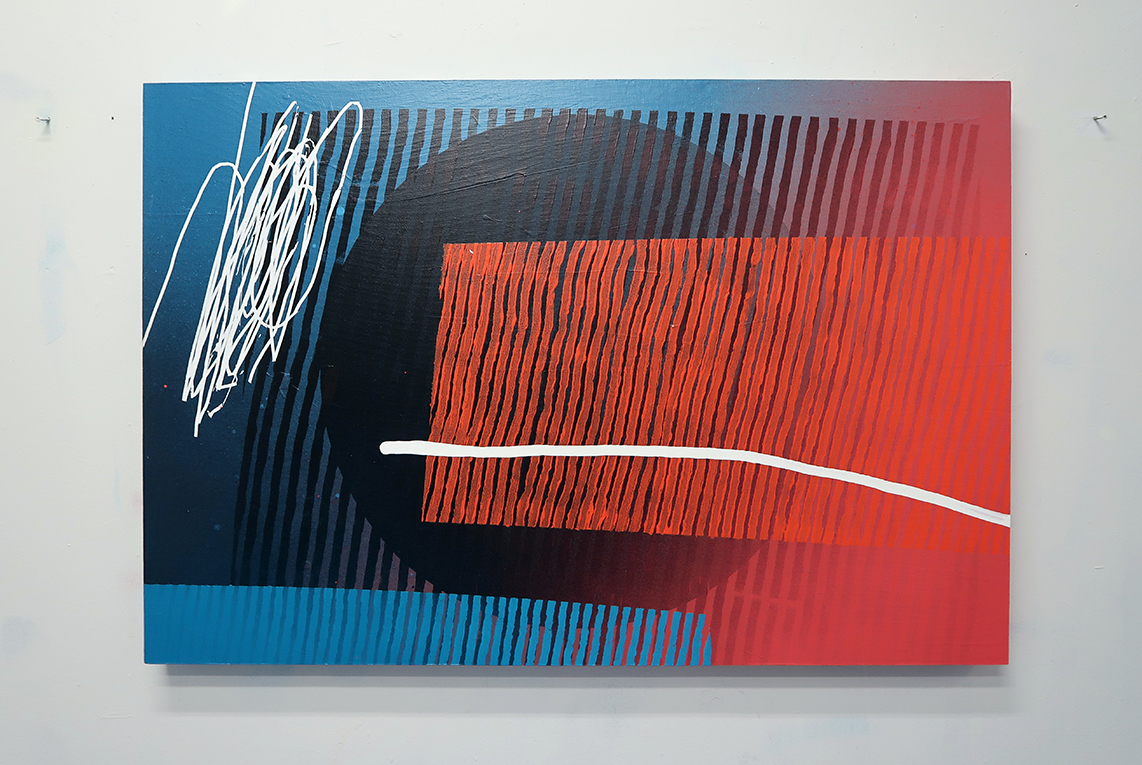 Space Between
synthetic polymer, enamel, aerosol and correctional tape on panel
48 x 32 in. / 122 x 81 cm.
2019
SOLD
---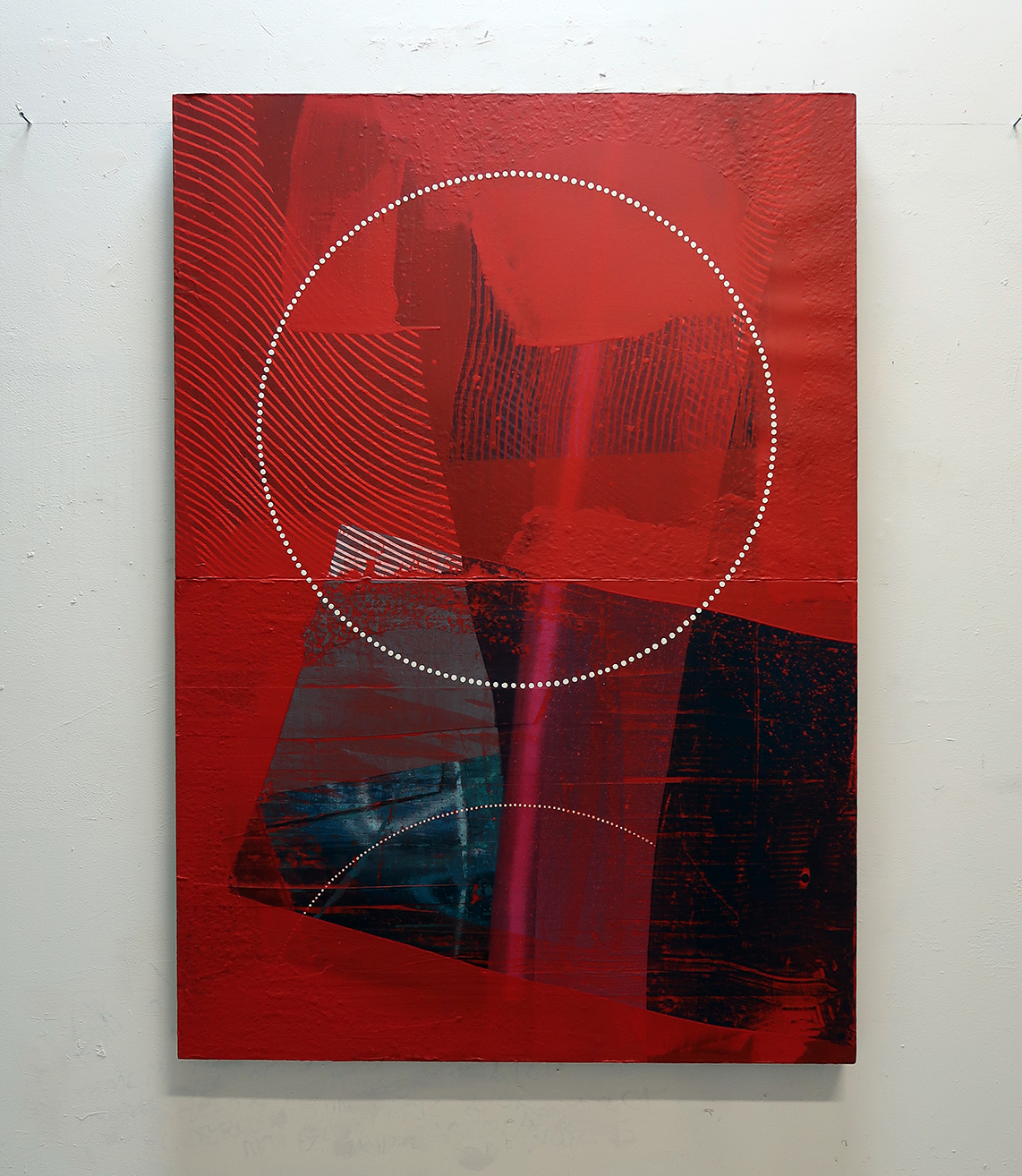 Surface Tension
synthetic polymer, enamel, aerosol, paper collage and correctional tape on panel
42 x 60 in. / 107 x 152 cm.
2018
$6,800. (inquire for purchase)
---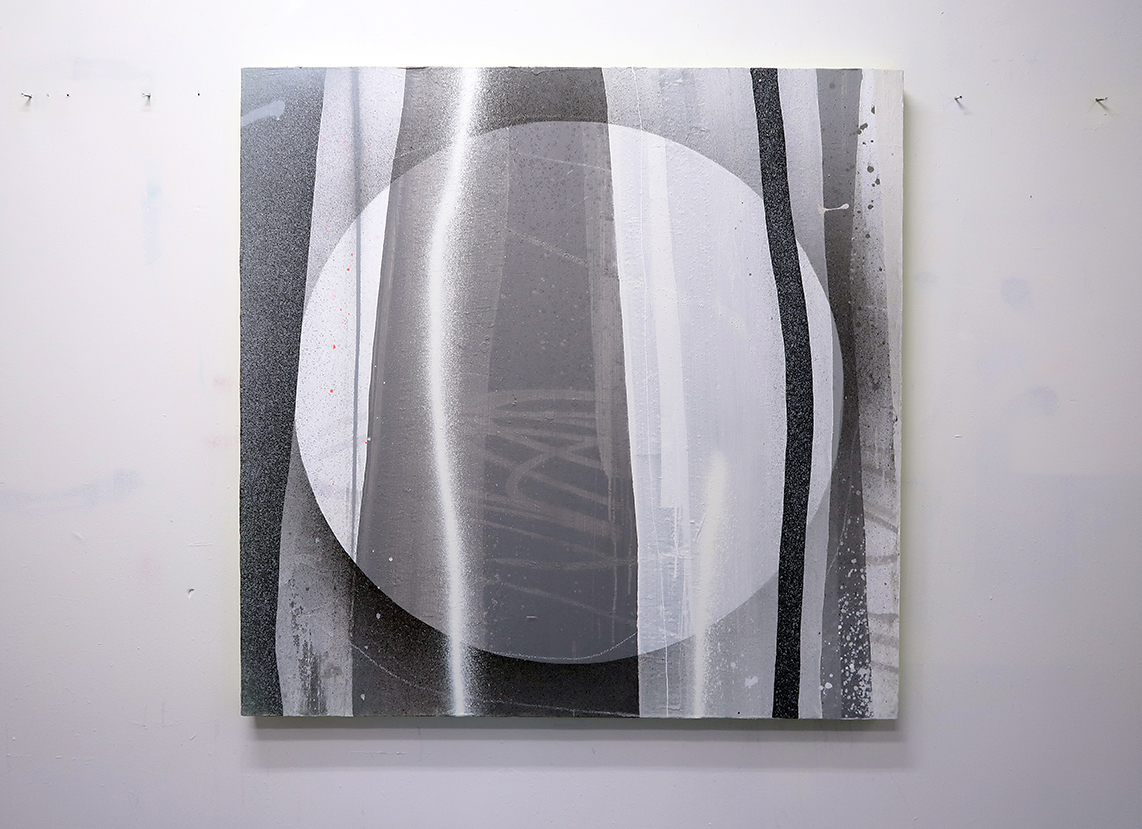 Swell
synthetic polymer, enamel, aerosol, oil stick and reflective glass beads on canvas
48 x 48 in. / 122 x 122 cm.
2018
SOLD
---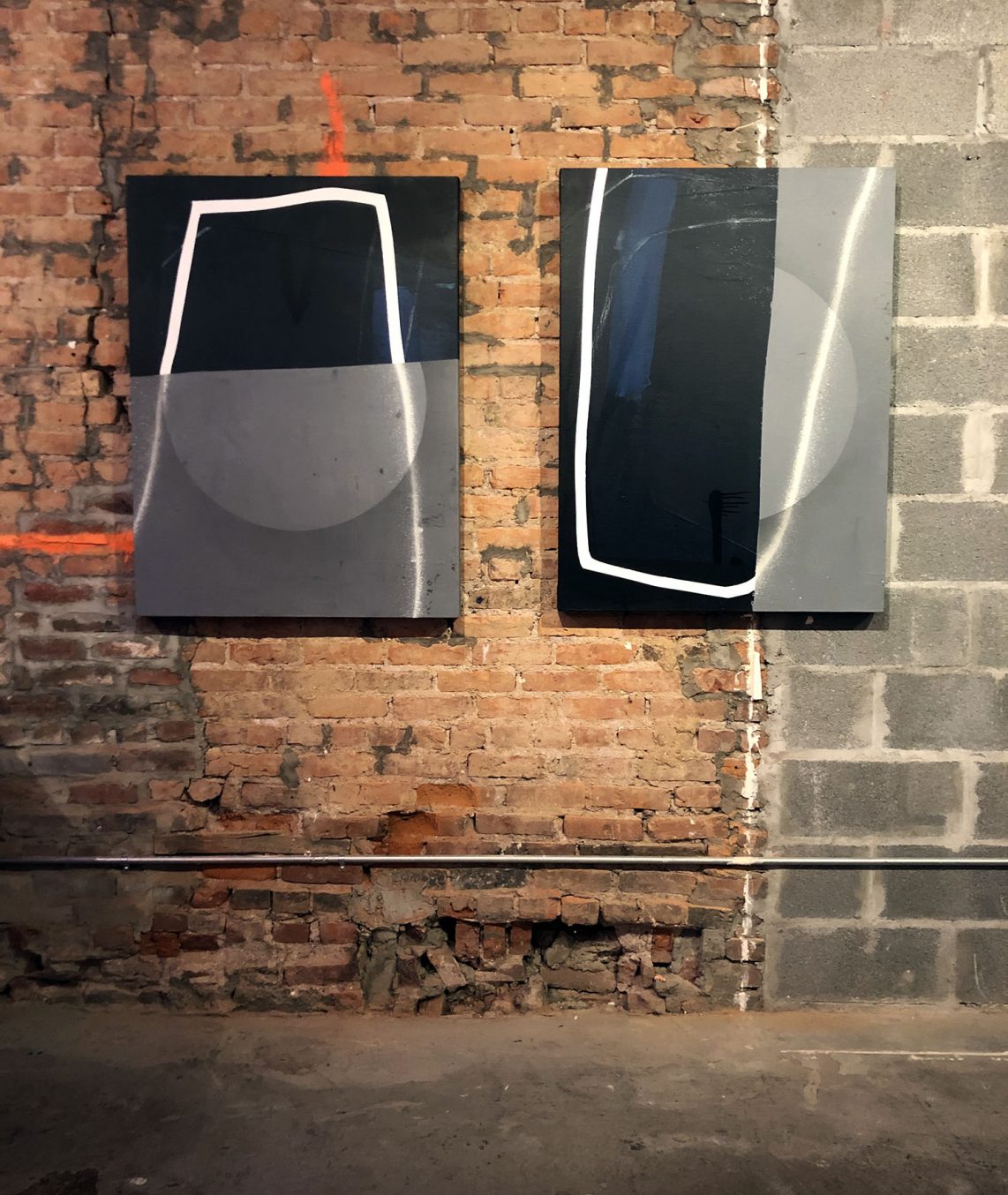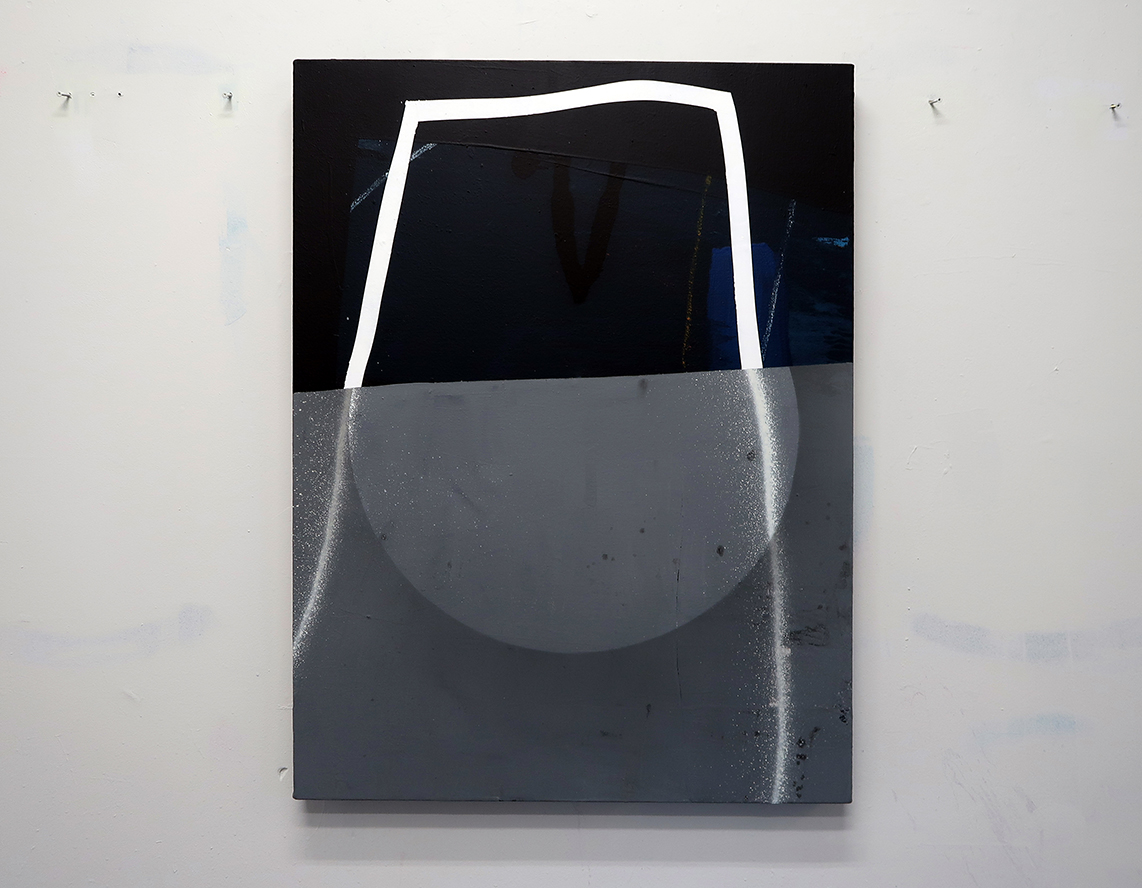 Threshold 01
synthetic polymer, enamel and aerosol on canvas
30 x 40 in. / 76 x 102 cm.
2019
$2,800. (inquire for purchase)
---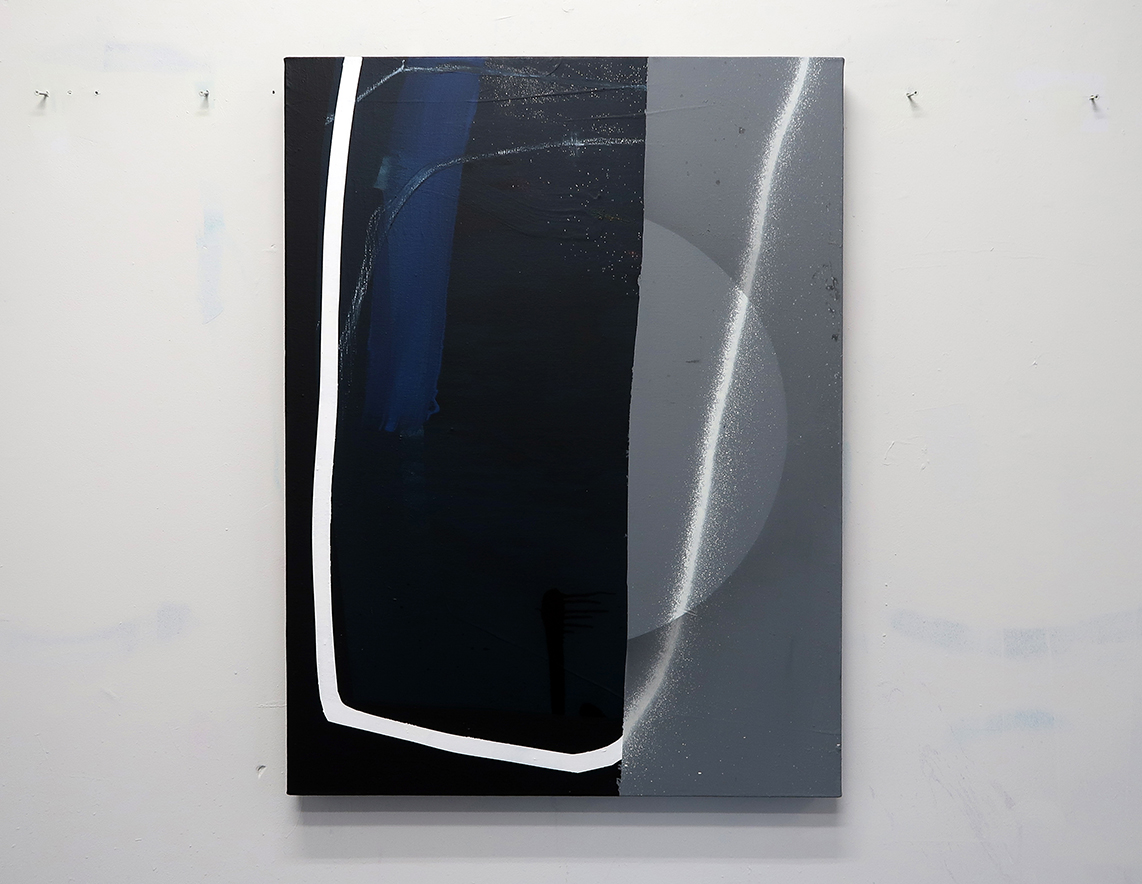 Threshold 02
synthetic polymer, enamel and aerosol on canvas
30 x 40 in. / 76 x 102 cm.
2019
$2,800. (inquire for purchase)
---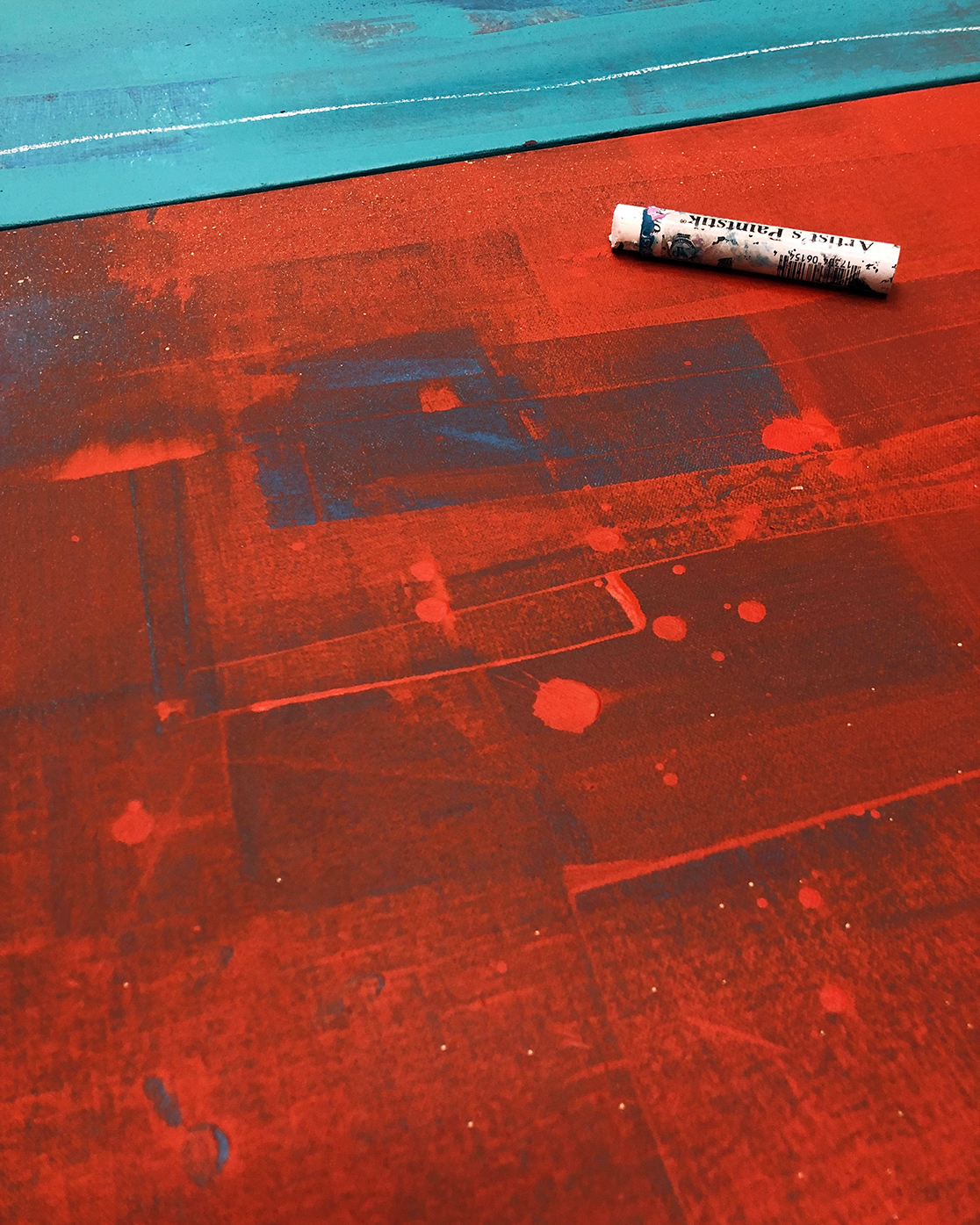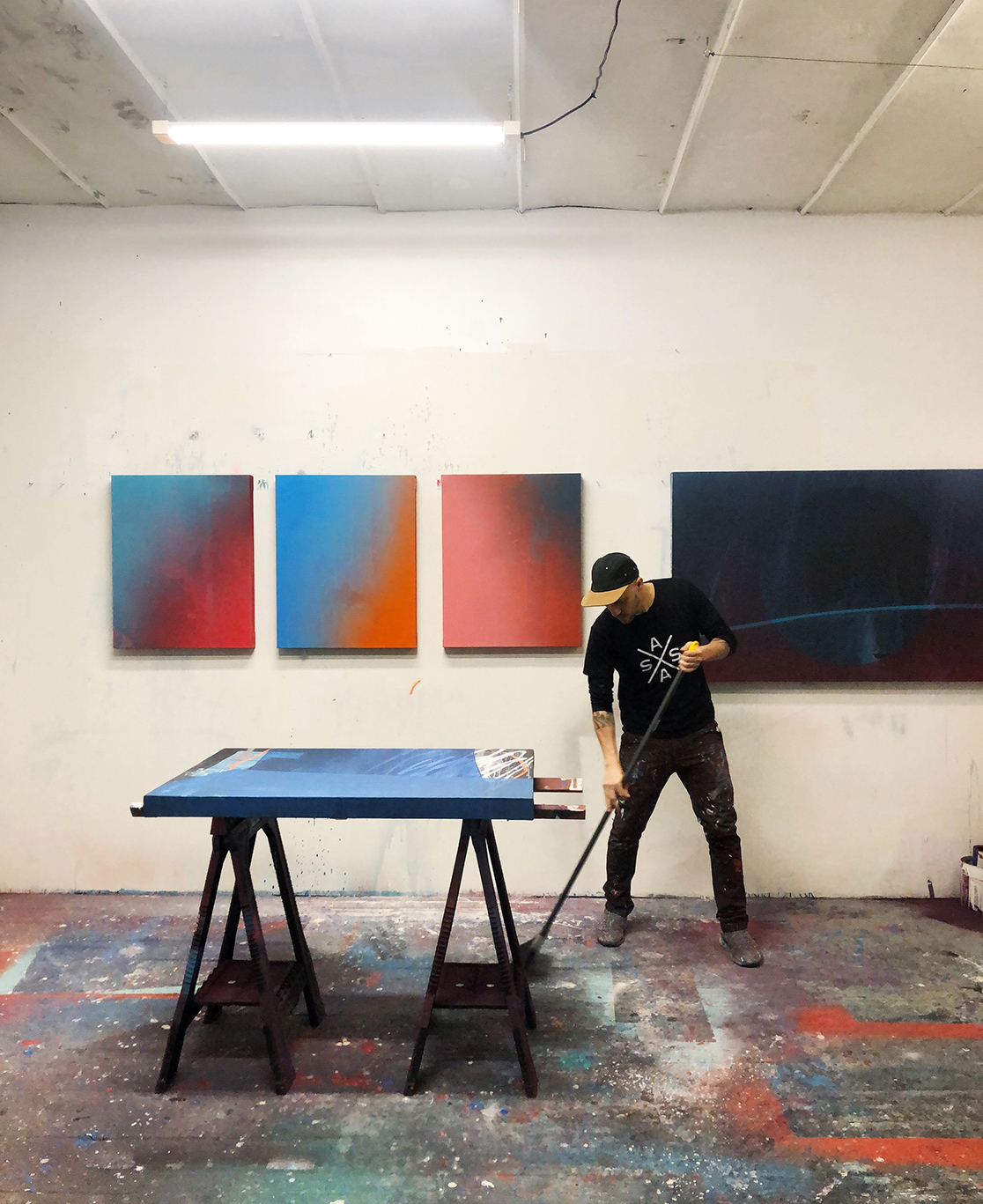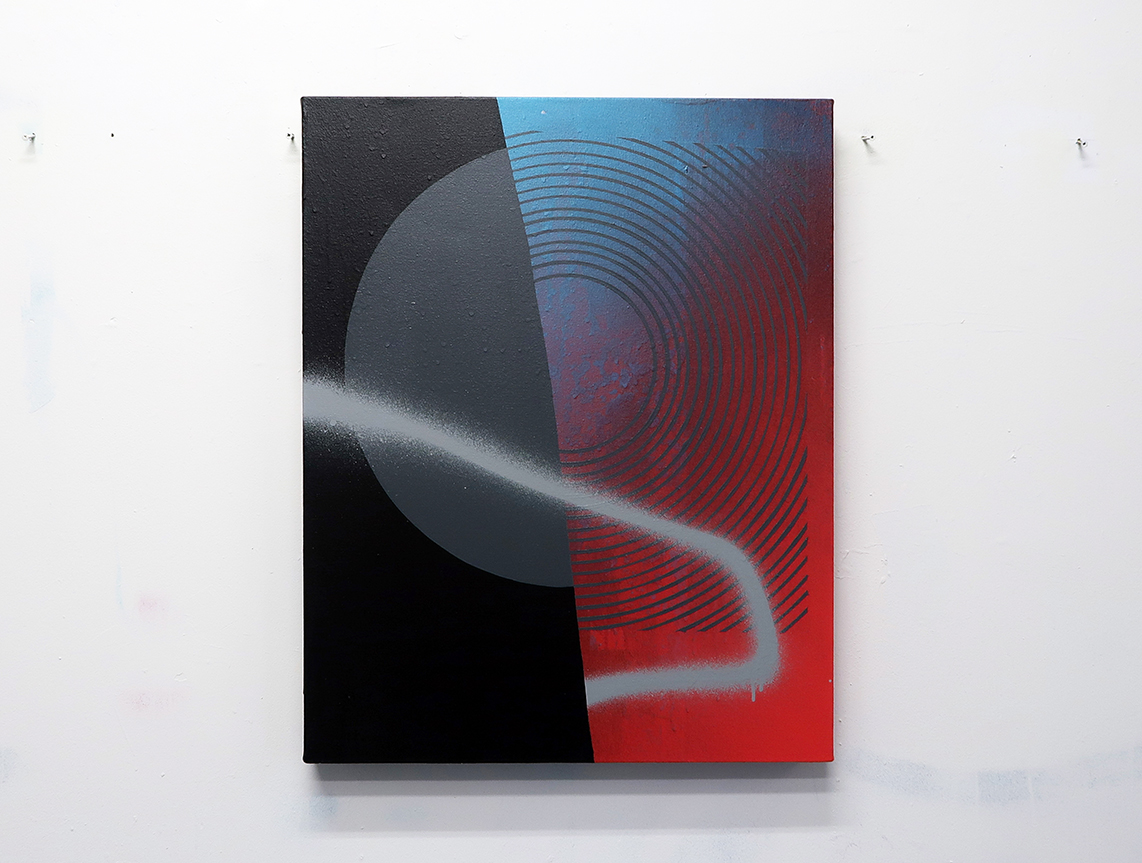 Vibrations 01
synthetic polymer, enamel and aerosol on canvas
24 x 30 in. / 61 x 76 cm.
2019
SOLD
---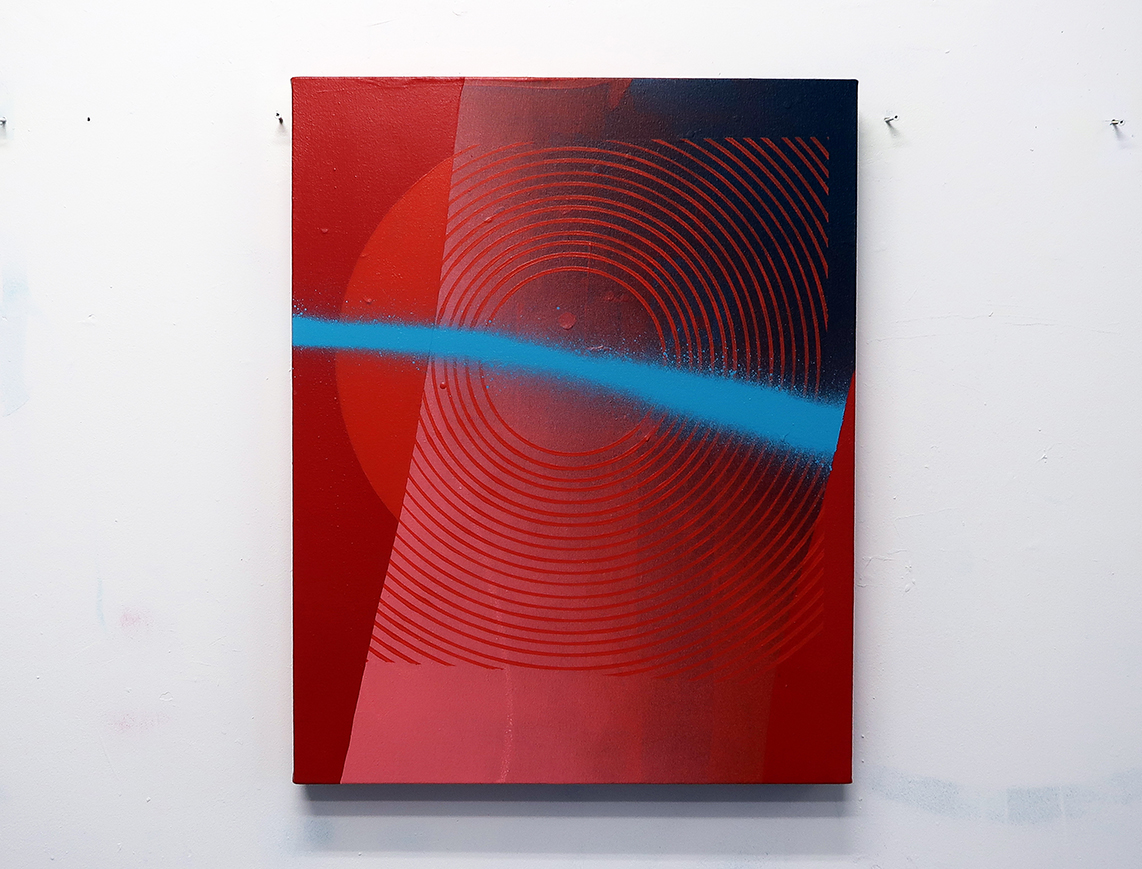 Vibrations 02
synthetic polymer, enamel and aerosol on canvas
24 x 30 in. / 61 x 76 cm.
2019
$1,800. (inquire for purchase)
---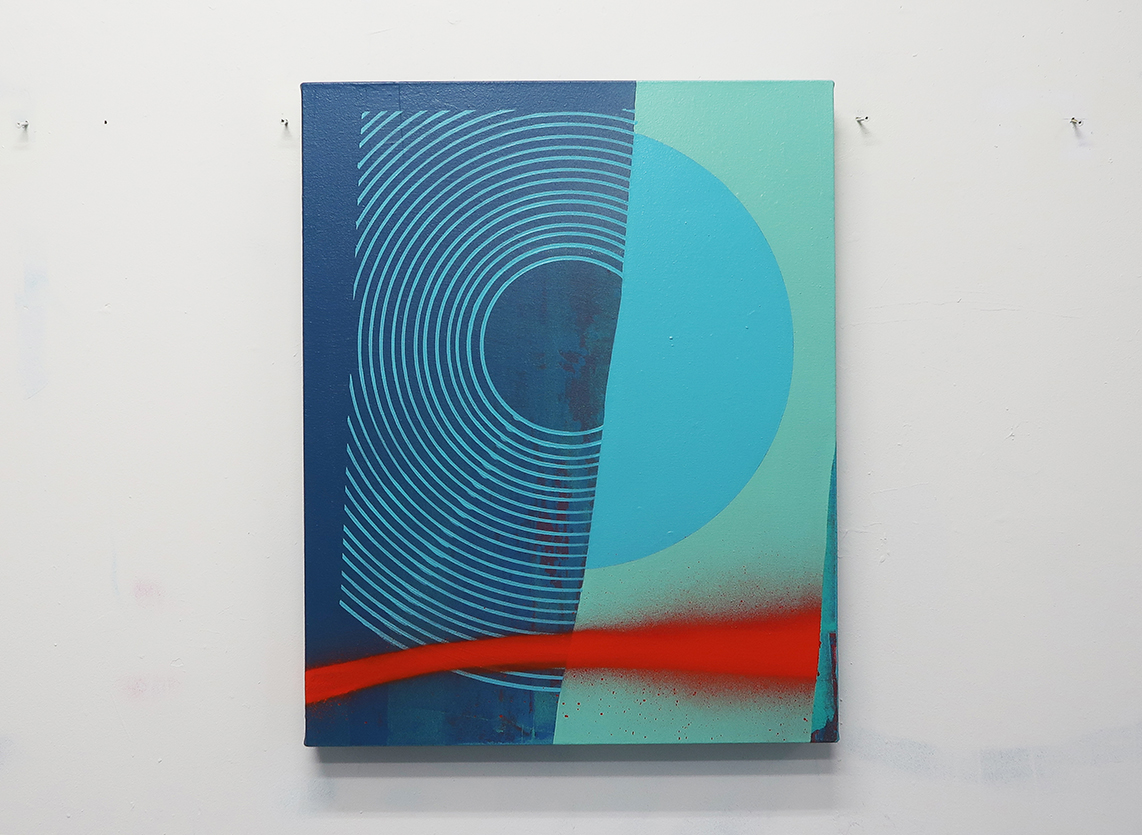 Vibrations 03
synthetic polymer, enamel and aerosol on canvas
24 x 30 in. / 61 x 76 cm.
2019
$1,800. (inquire for purchase)
---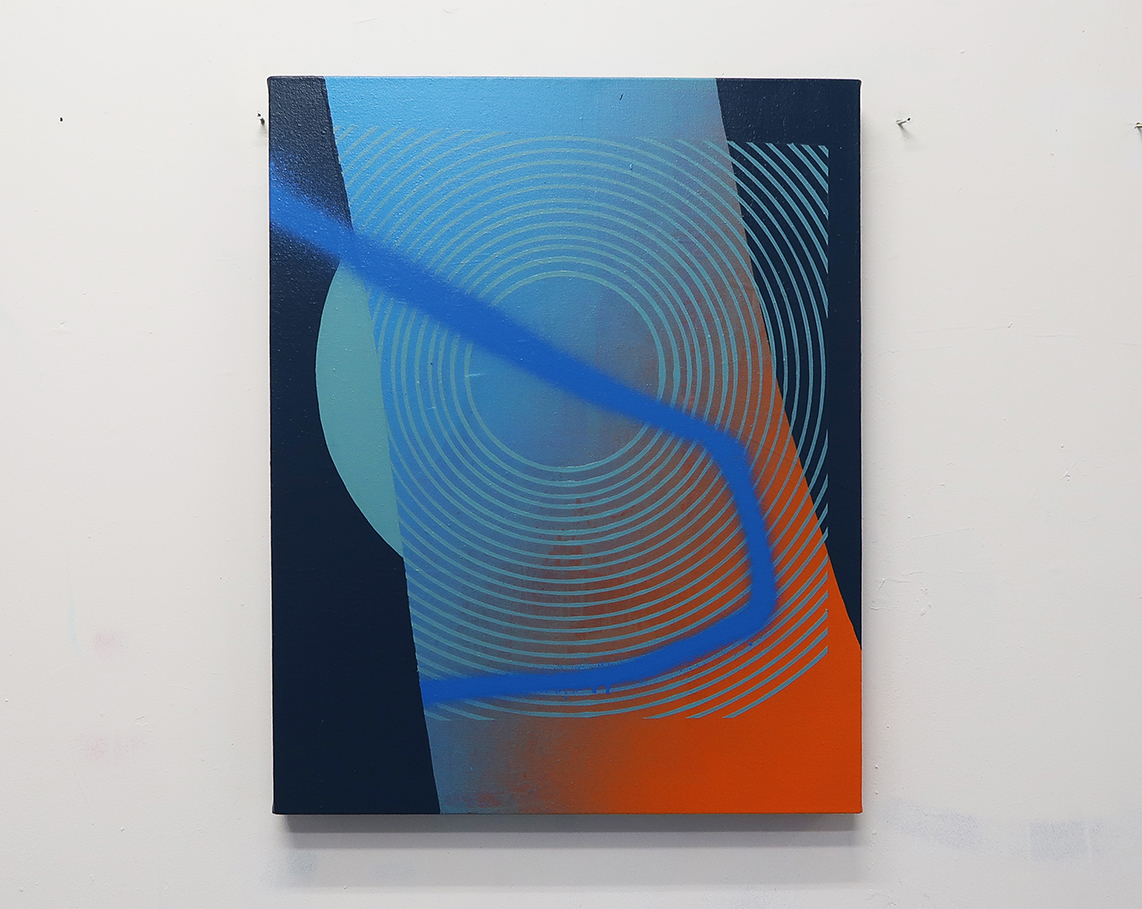 Vibrations 04
synthetic polymer, enamel and aerosol on canvas
24 x 30 in. / 61 x 76 cm.
2019
$1,800. (inquire for purchase)
---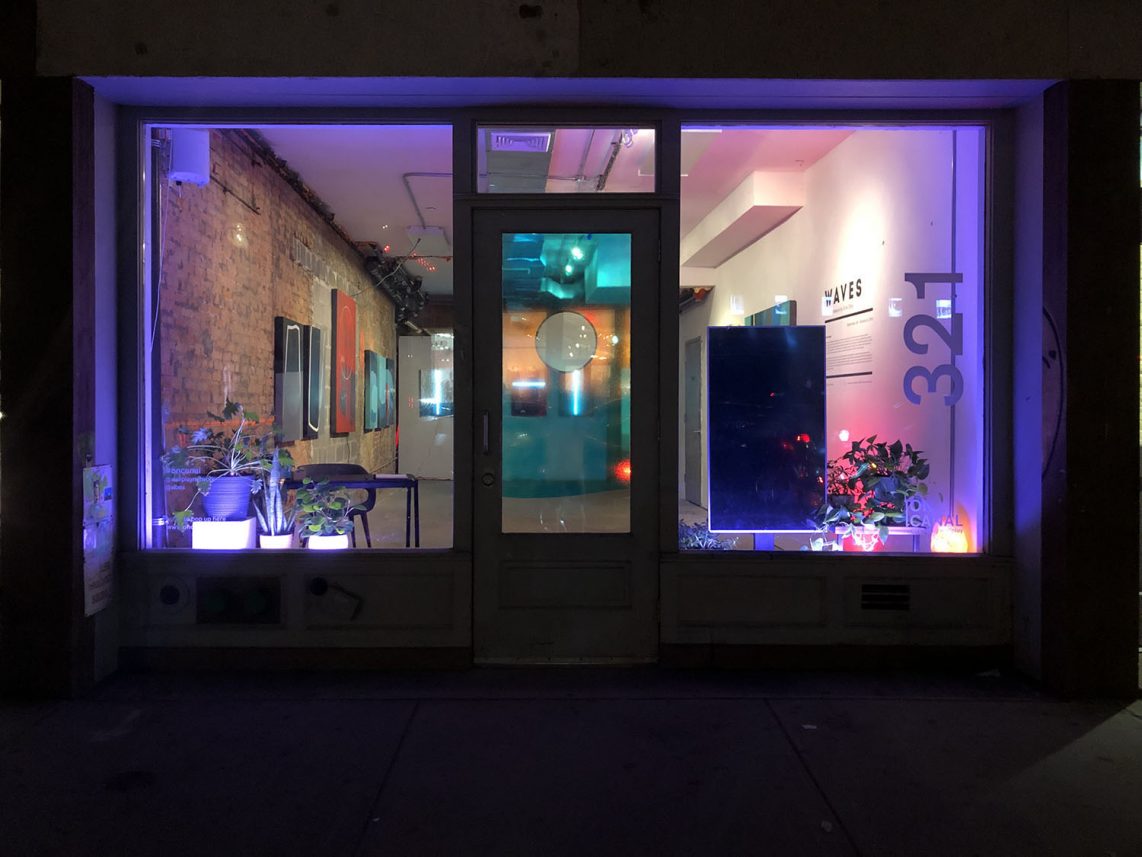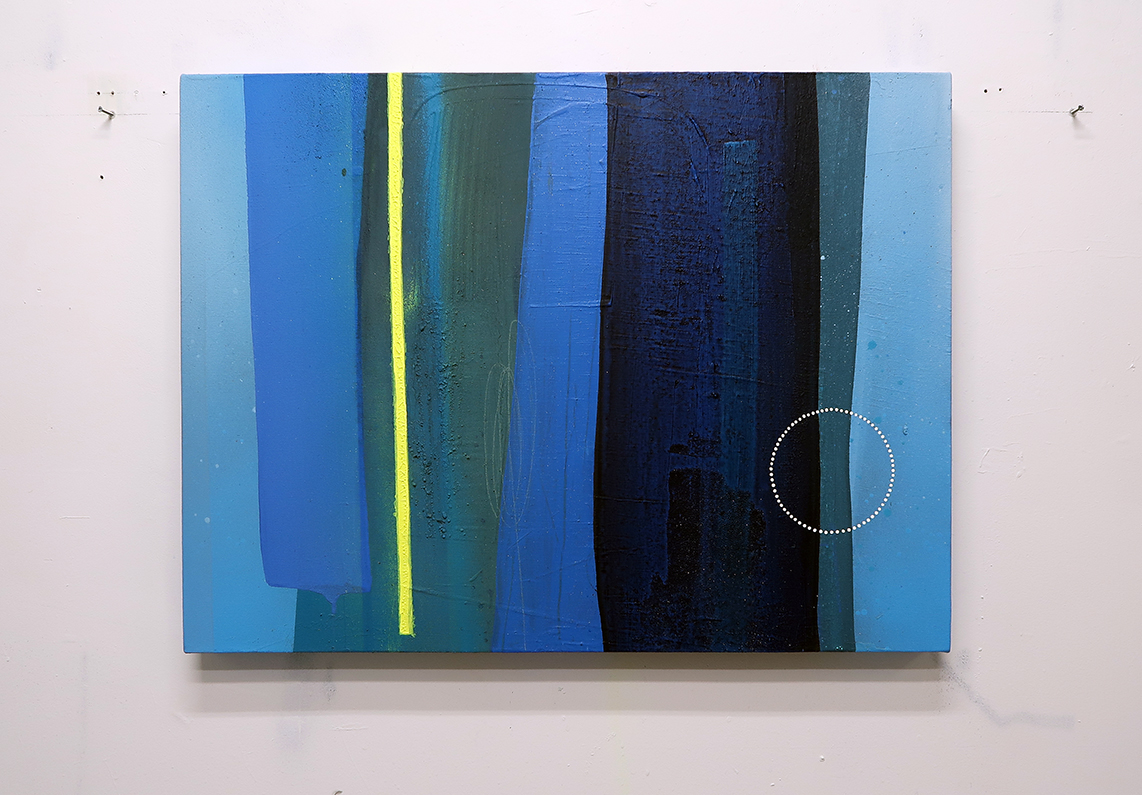 Push
synthetic polymer, aerosol, silver flakes, sand and oil stick on canvas
40 x 30 in.
2019
$2,800. (inquire for purchase)
---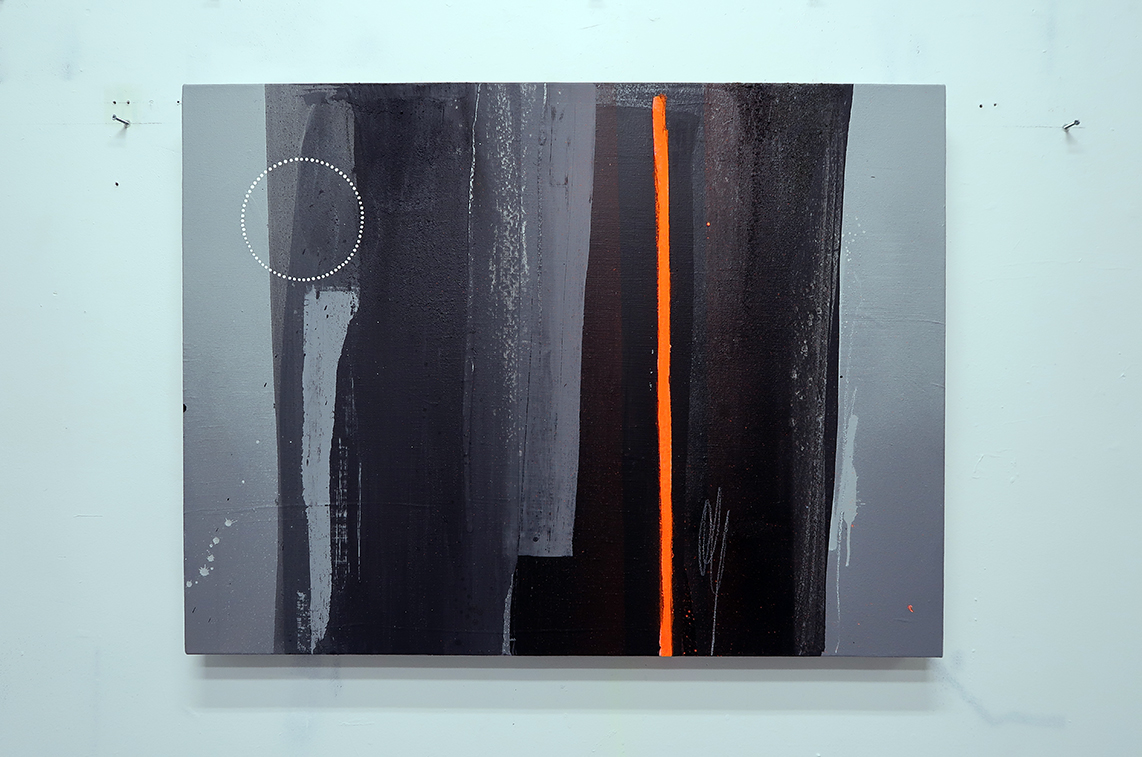 Pull
synthetic polymer, aerosol, silver flakes, sand and oil stick on canvas
40 x 30 in.
2019
$2,800. (inquire for purchase)
---
PRINT RELEASE 
---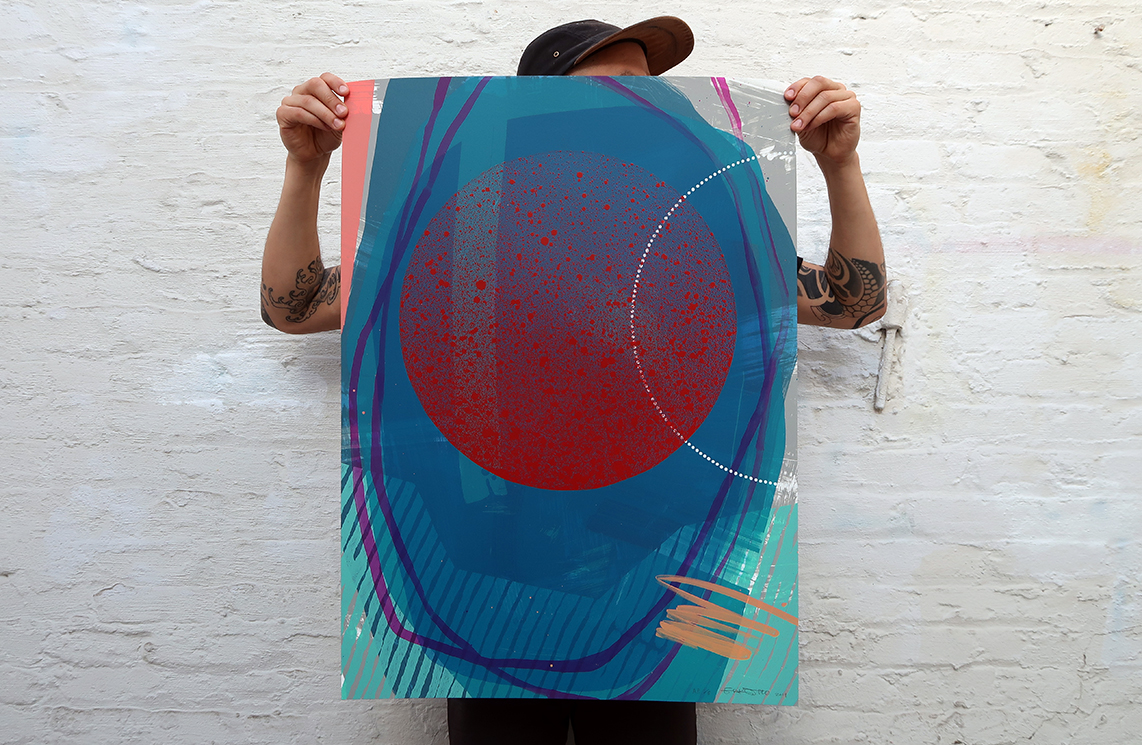 Overflow
10-color serigraph
original fine art print
hand painted films
30 pt. archival museum board
22 x 30 in. / 56 x 76 cm.
signed edition of 30
2019
$350. / view details or inquire here
view process here
---
SITE-SPECIFIC INSTALLATION
---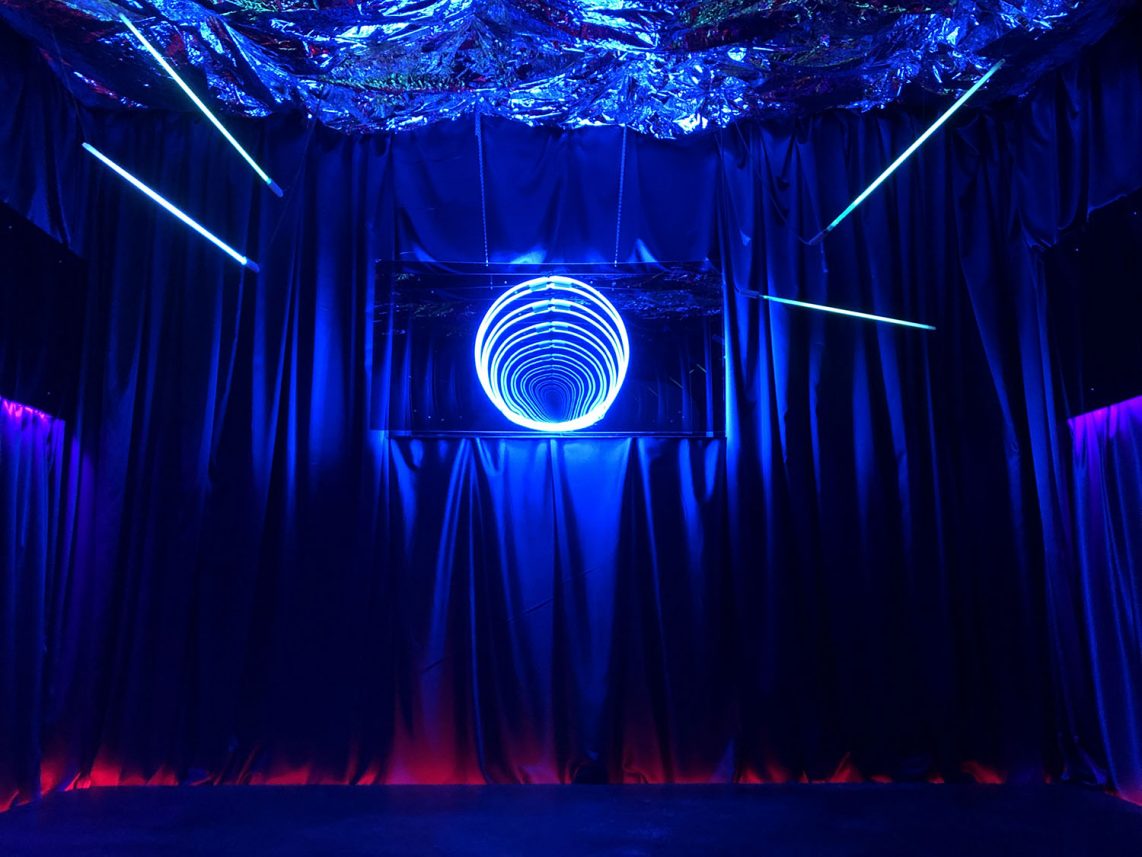 Liminal Space
wood, enamel, acrylic mediums, sand, mirrors, silk, neon and LED lights
12 x 12 x 8 ft.
2019
---