SURFACE & LIGHT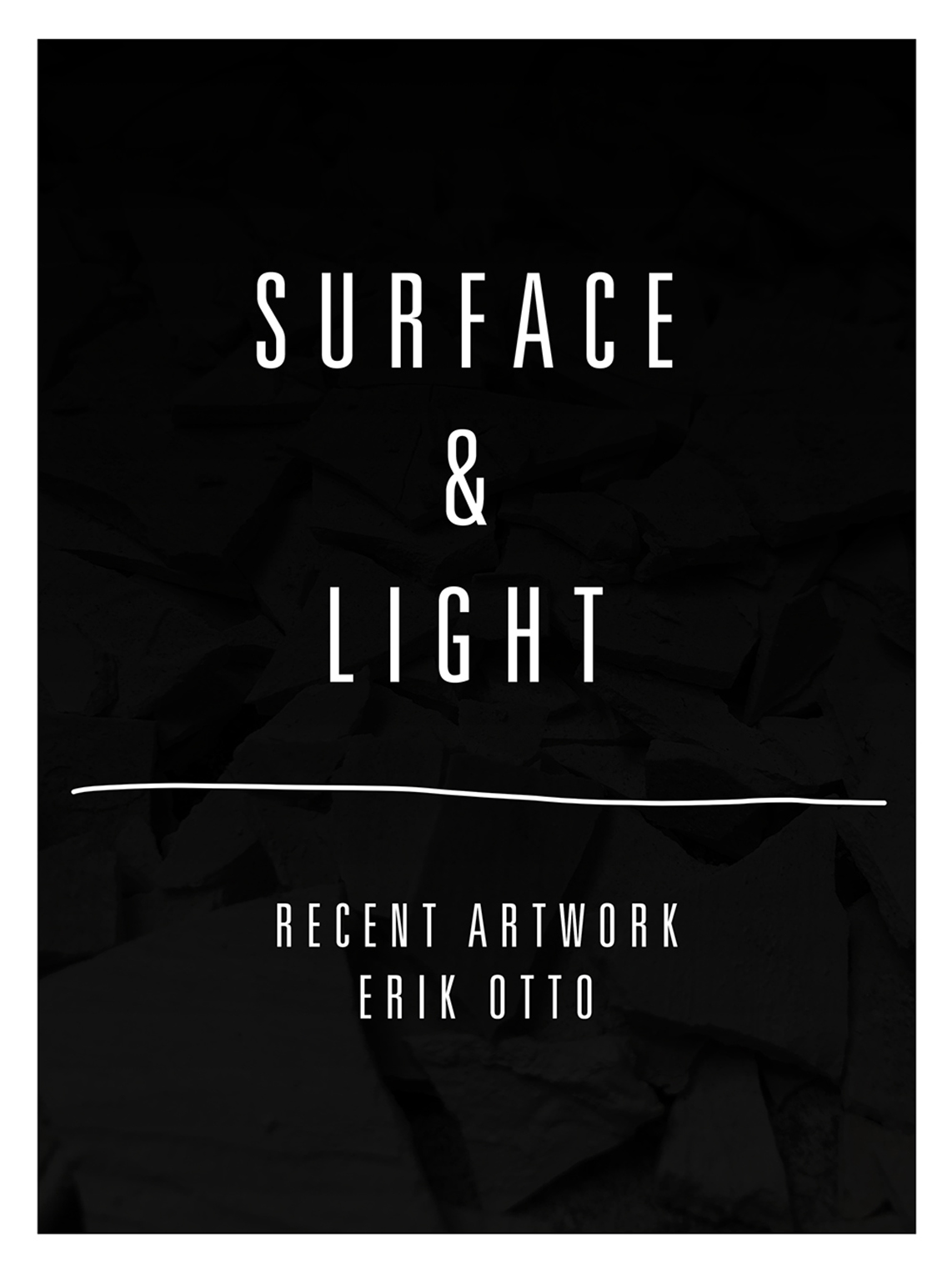 ---
Surface & Light
Recent Artwork by Erik Otto
.
Winter Release & Open Studio
December 7, 2019
.
700 Lorimer Street, STUDIO B
Brooklyn NY 11211
.
.
refreshments provided by Pabst Blue Ribbon & Recess
.
.
.
ABOUT THE WORK
What began as a simple exploration of combining different materials to produce something refreshingly minimal, suddenly inspired a whole new way of making work that I am thrilled to develop further.
At its core, each piece incorporates heavily textured surfaces enhanced by illumination  — either through the use of reflective material or neon light. Equally influenced from my travels to Mexico and my new home in New York City, I am continually drawn to moments where old architecture meets the modern world, often resulting in unexpected displays of contrast. This work is a juxtaposition of opposing environments transformed by a continuously changing world. As a means of adaptation, once seeminglyunforgiving conditions give way to new ideas and energy symbolic of an optimistic outlook of our future.
Strengthened by struggle…life carries on.
---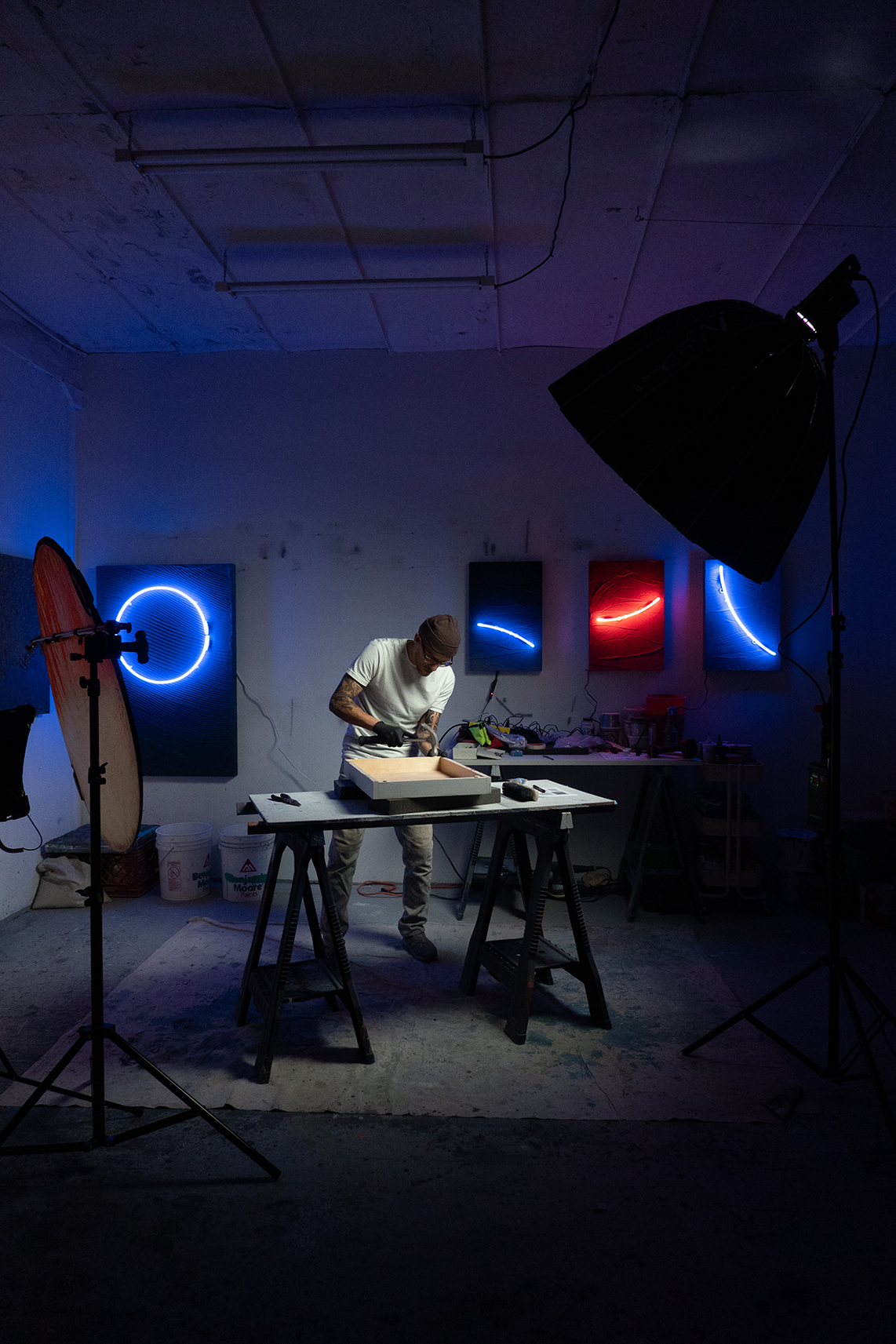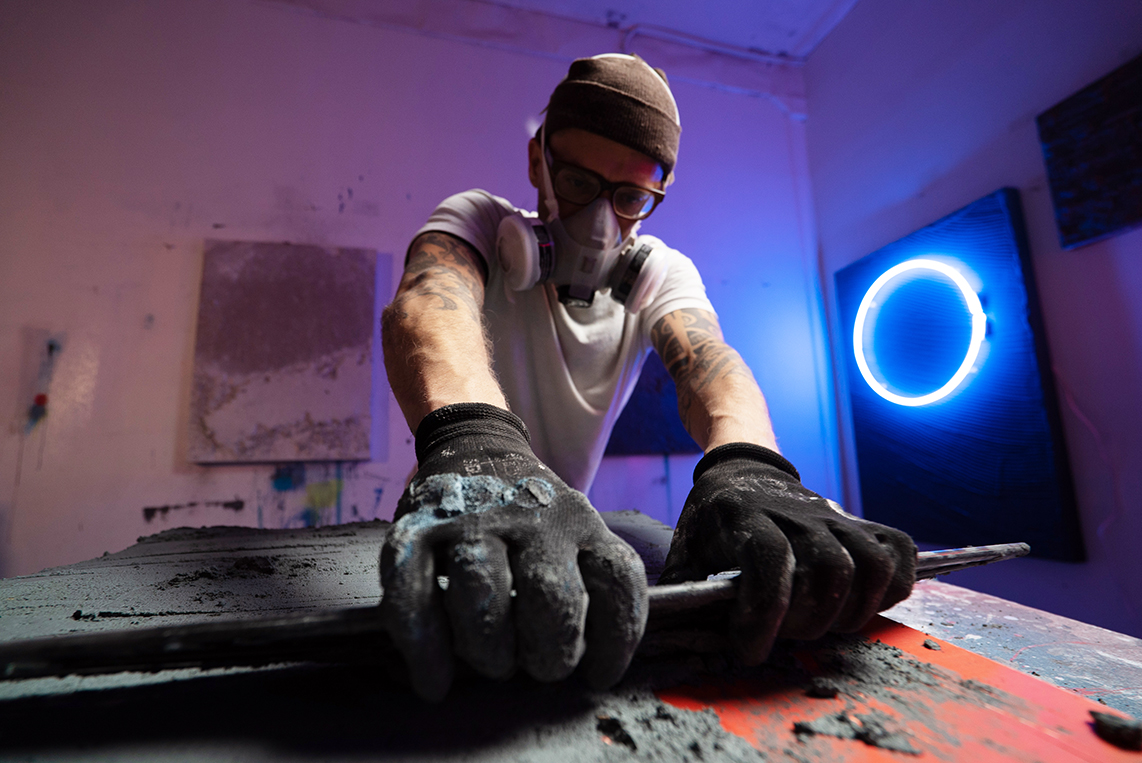 ---
ARTWORK
---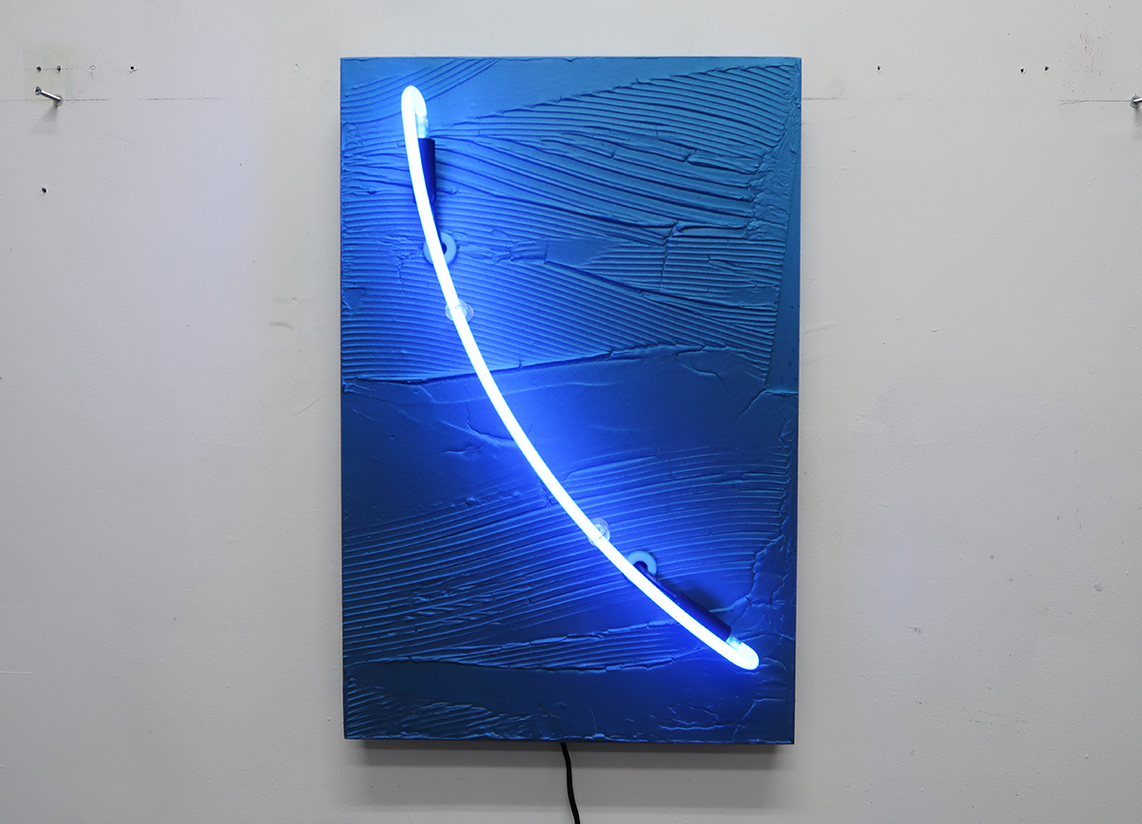 Currents 01
plaster, enamel, aerosol and neon on panel
16 x 24 x 4 in.
2019
SOLD
---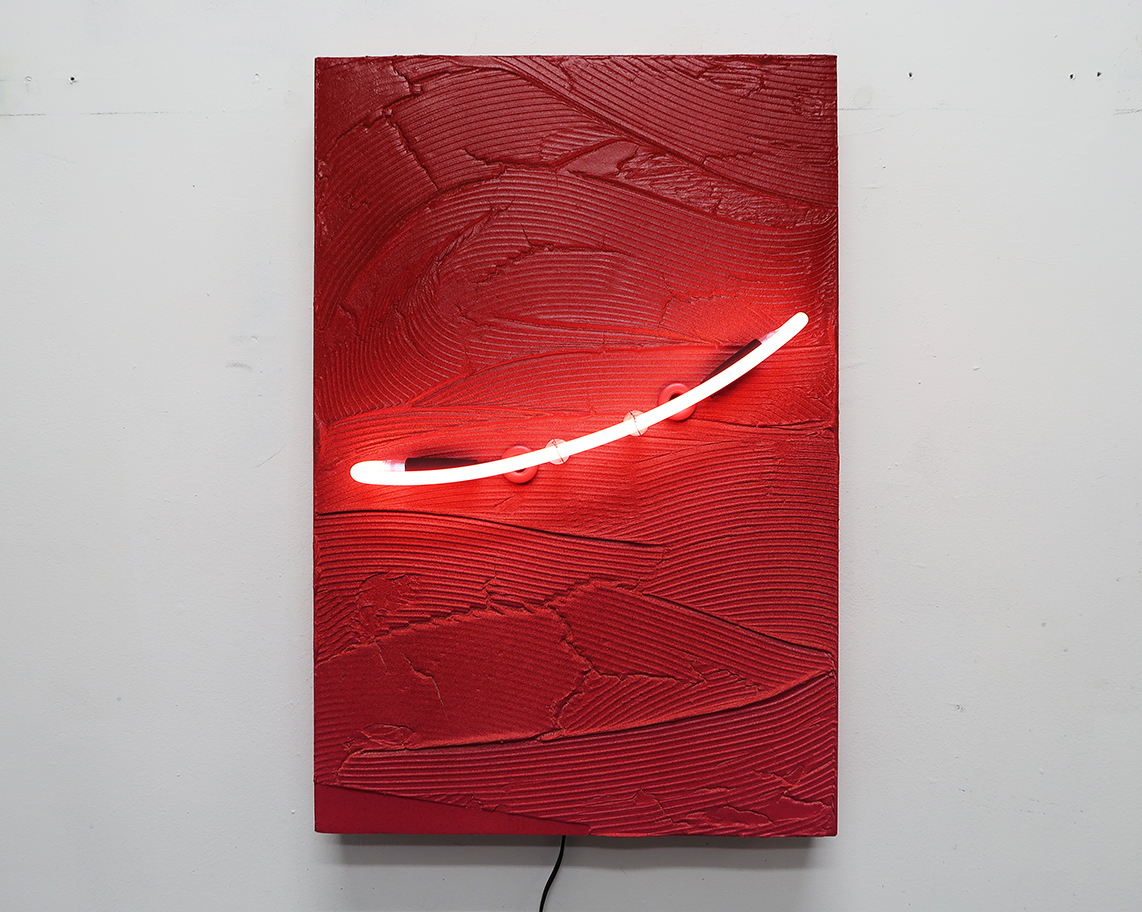 Currents 02
plaster, enamel, aerosol and neon on panel
16 x 24 x 4 in.
2019
$1,100. (inquire for purchase)
---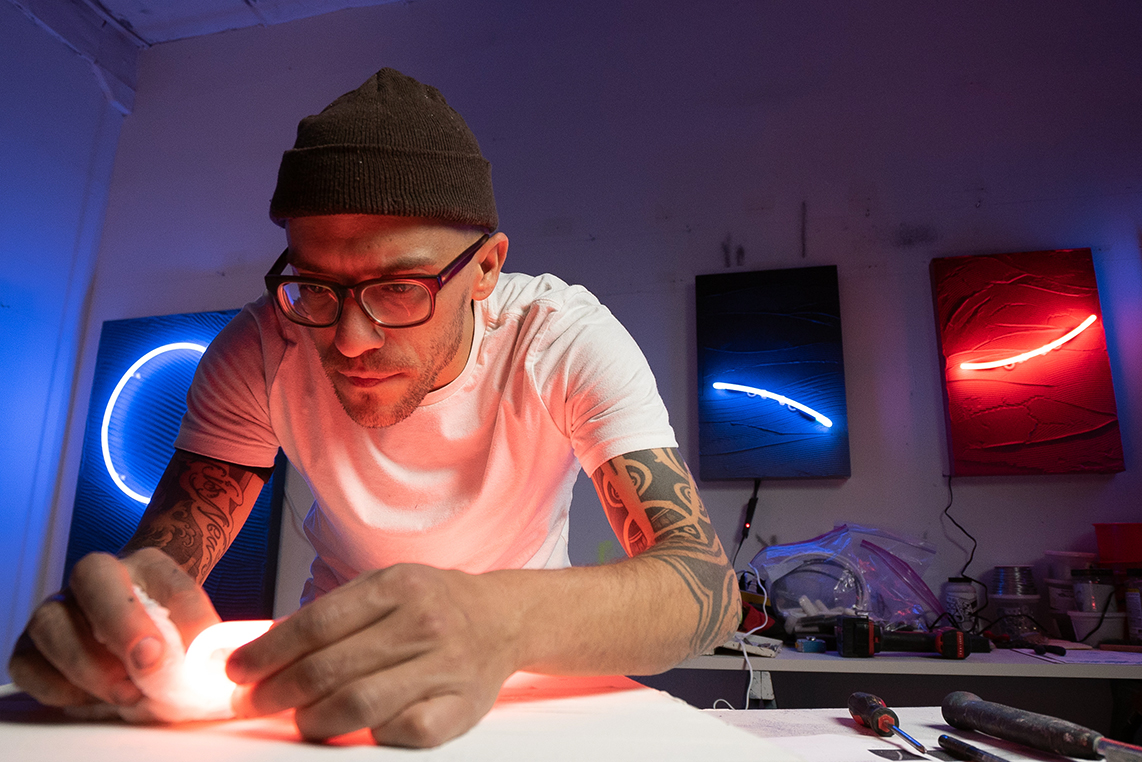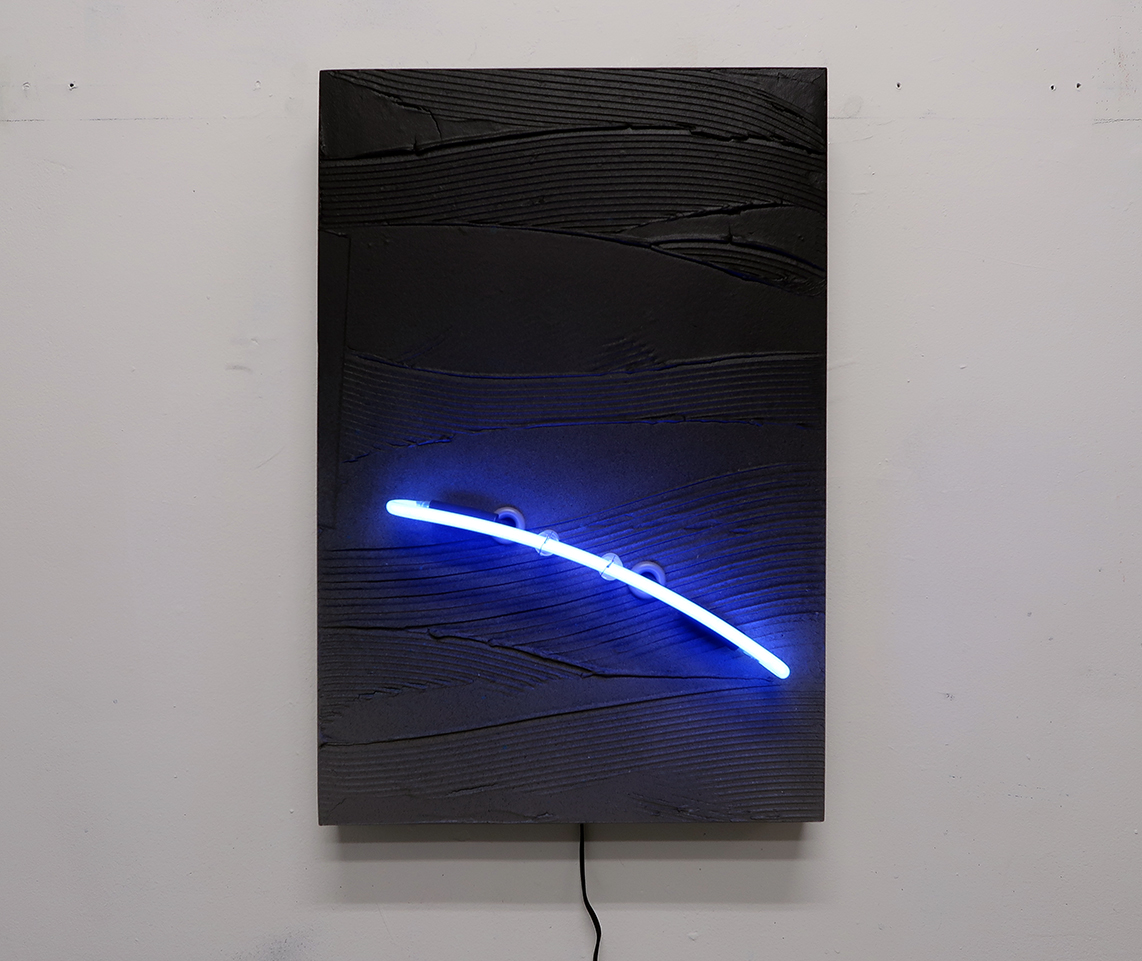 Currents 03
plaster, enamel, aerosol and neon on panel
16 x 24 x 4 in.
2019
$1,100. (inquire for purchase)

---

Currents 04
plaster, enamel, aerosol and neon on panel
16 x 24 x 4 in.
2019
SOLD
---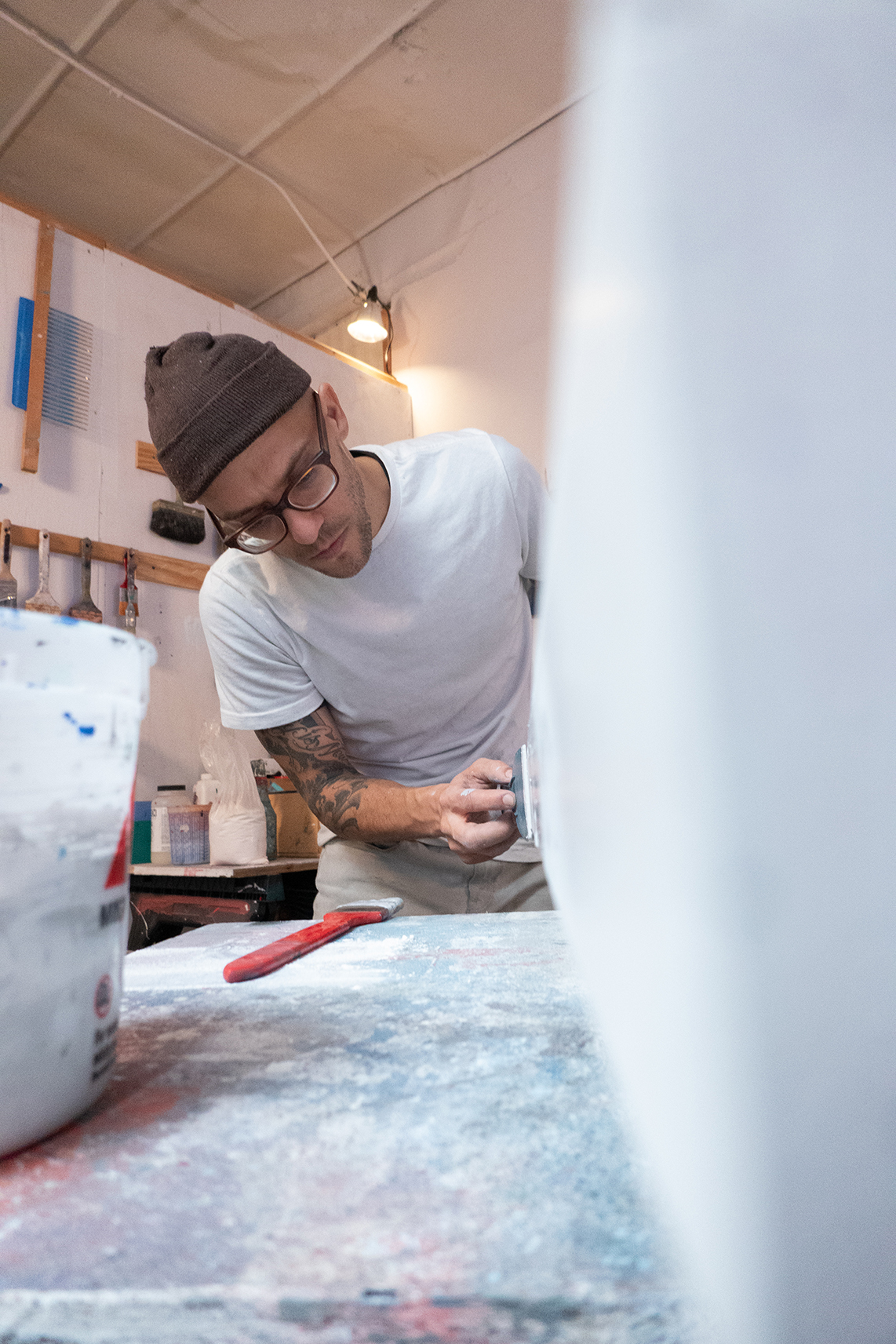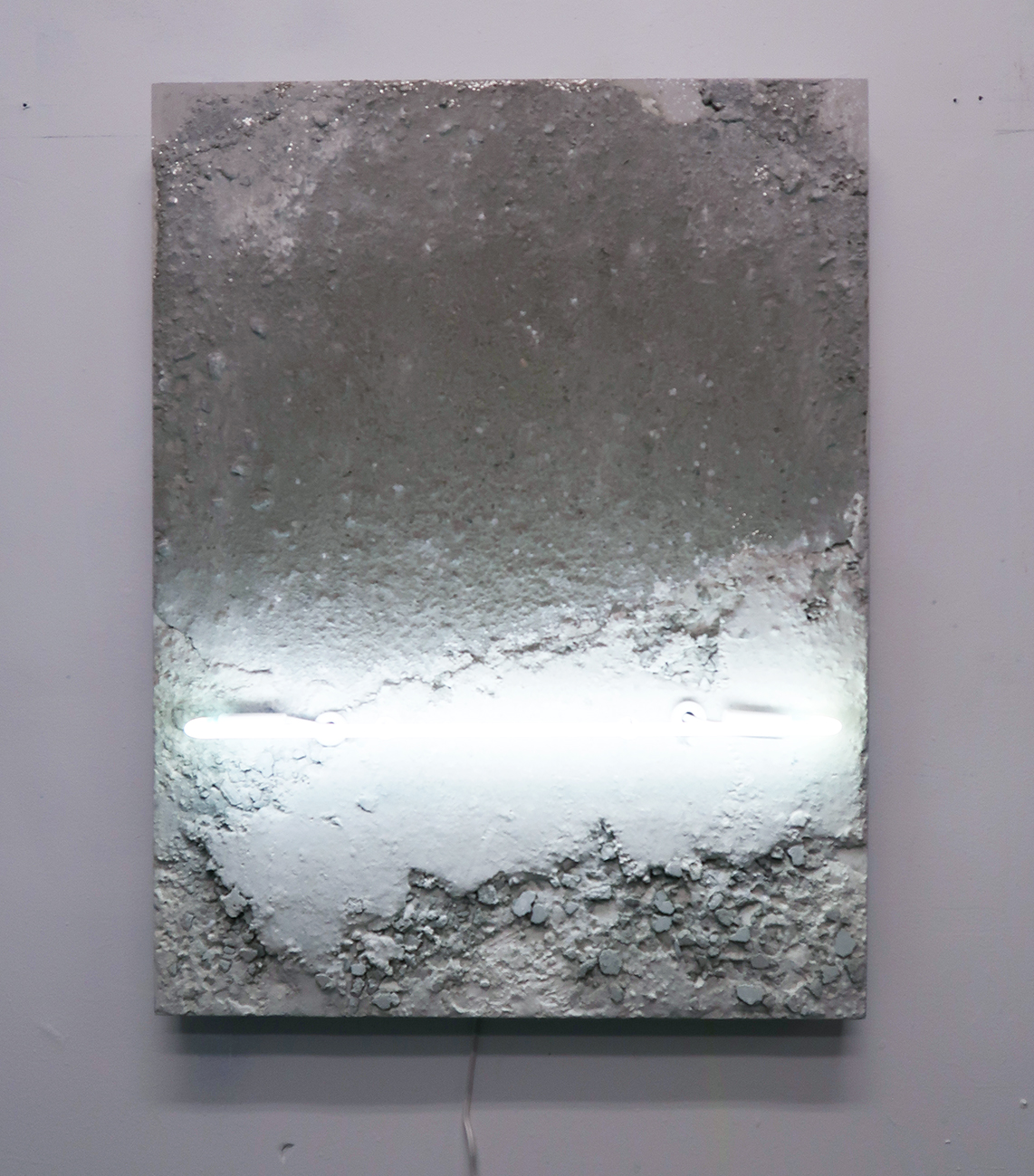 Breaking Point 01
cement, rock, grout, glass beads, mica and neon on panel
24 x 32 x 4 in.
2019
SOLD
---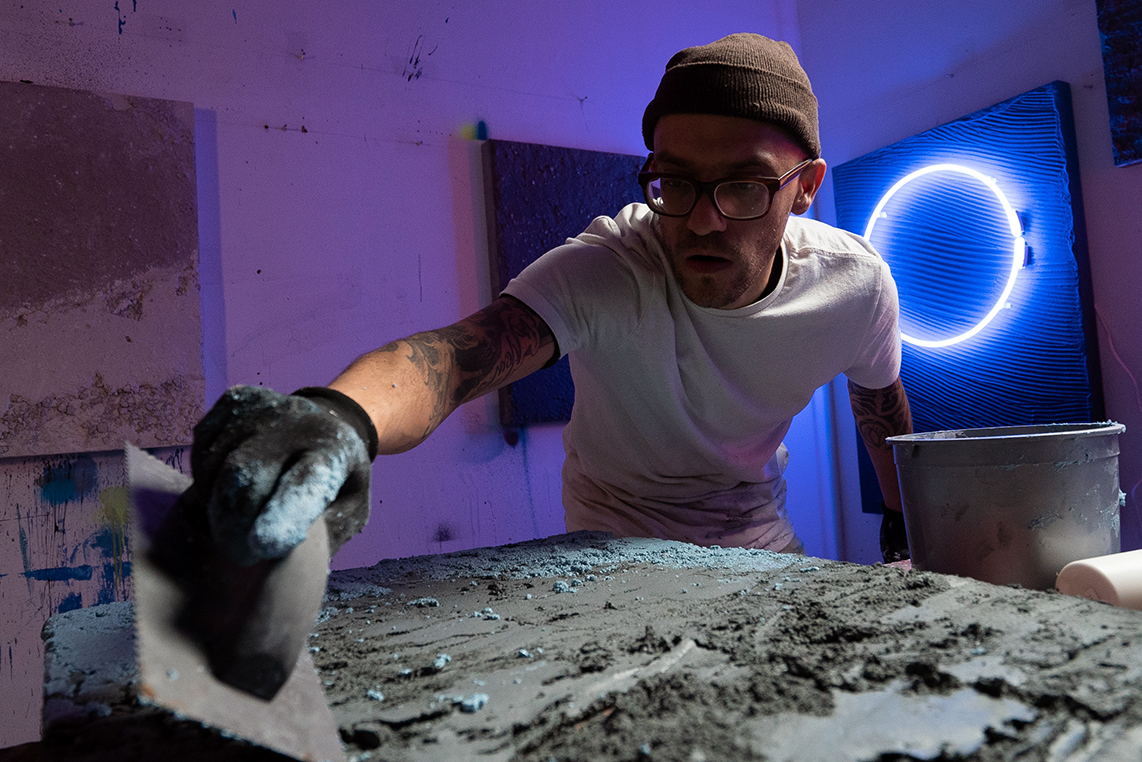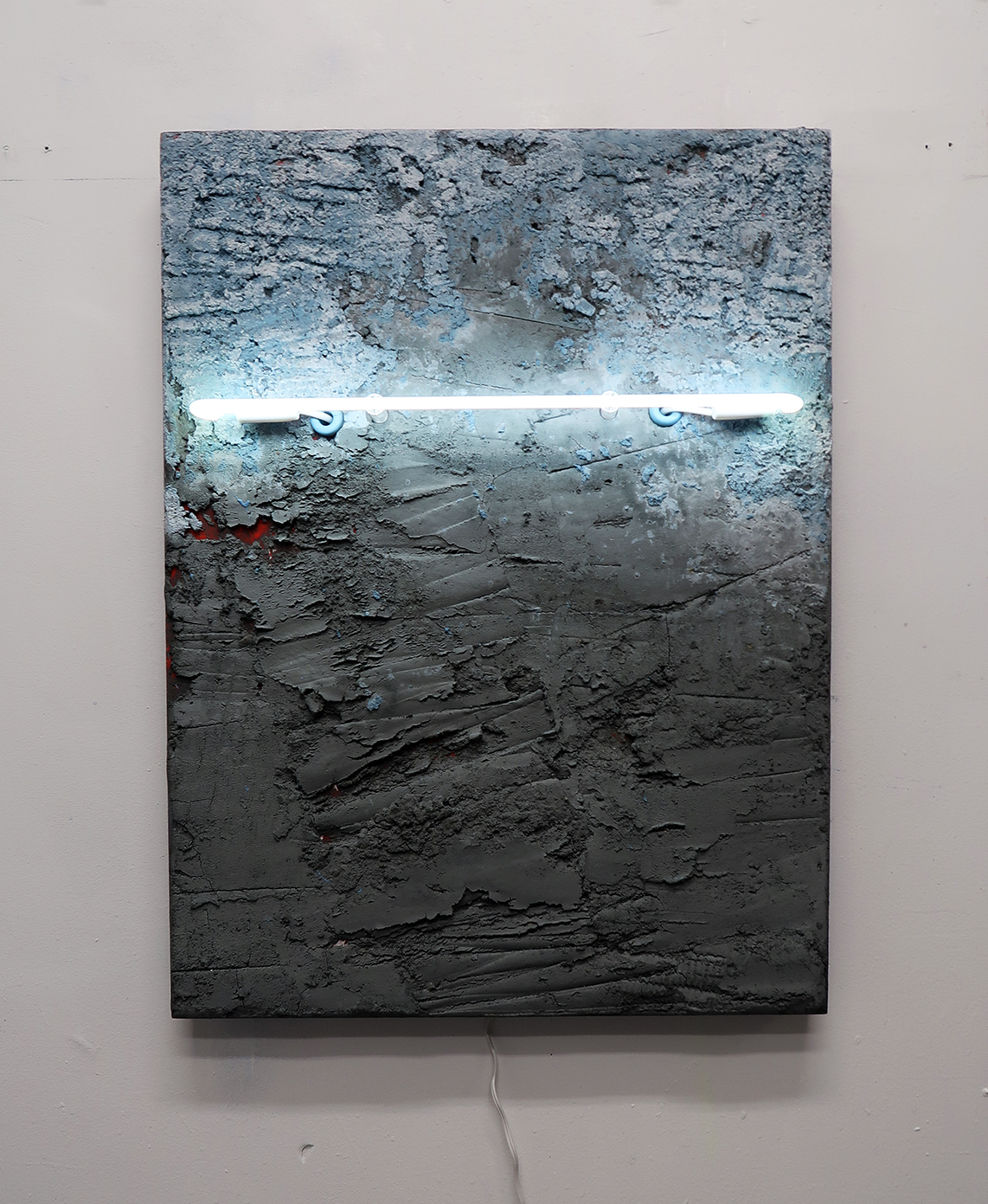 Surge 01
salt, sand, pigment and neon on panel
24 x 32 x 4 in.
2019
SOLD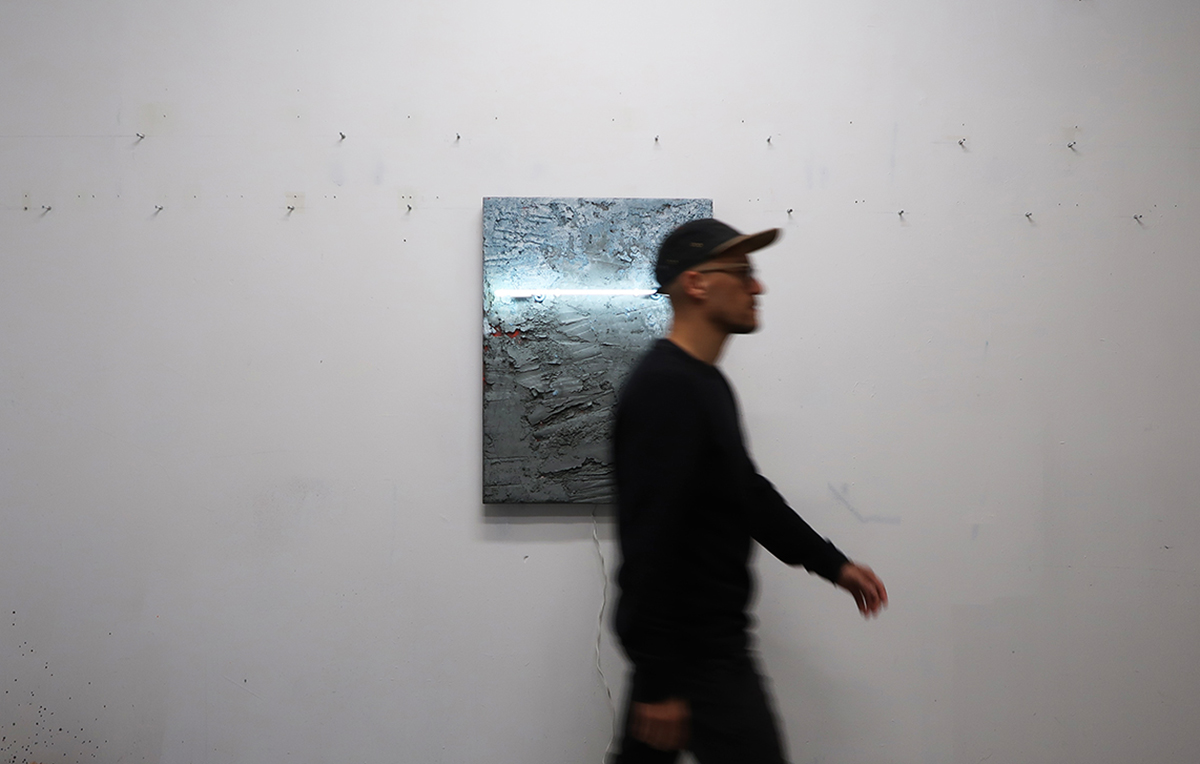 ---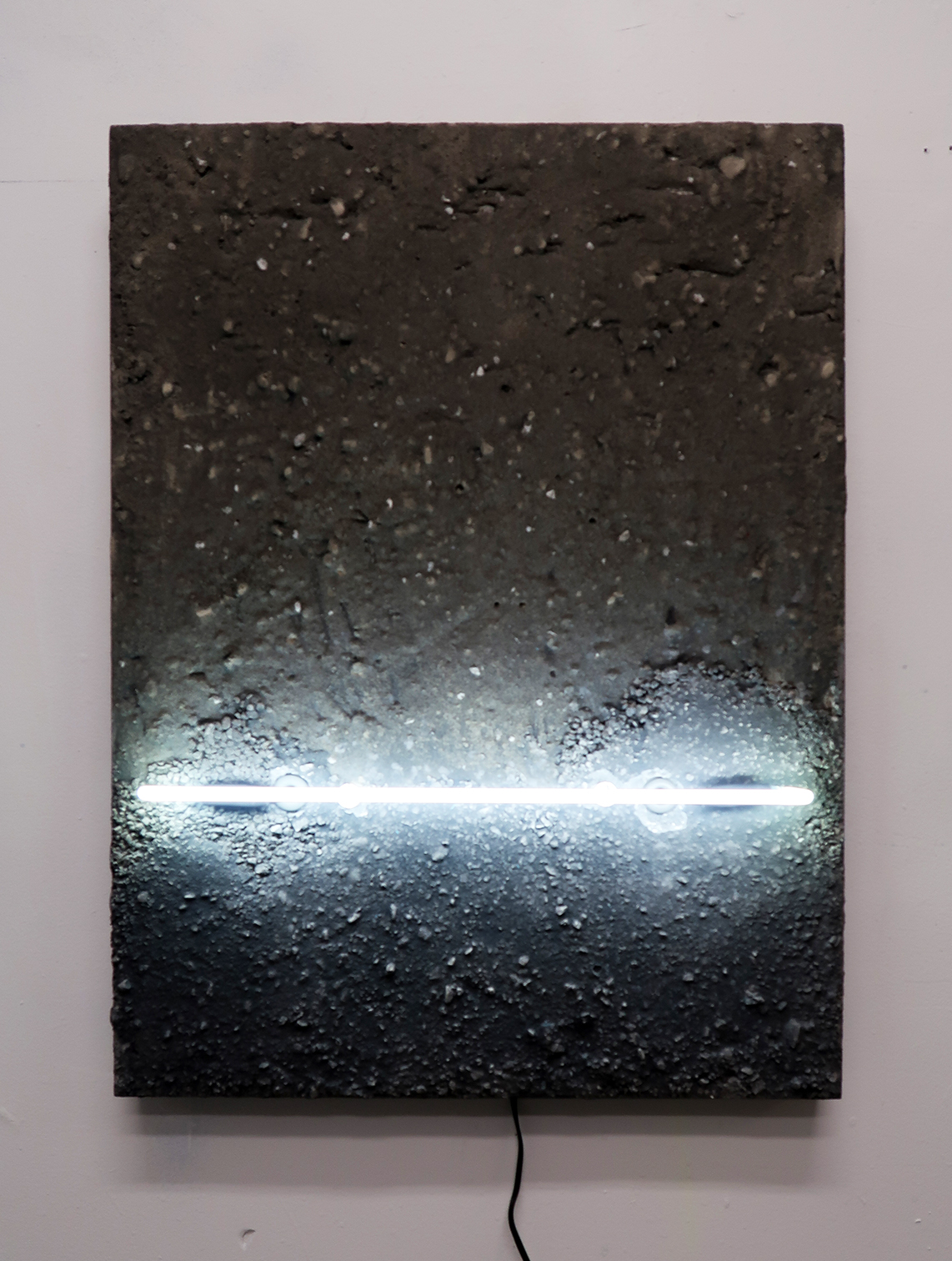 Breaking Point 02
cement, rock, grout, glass beads, black magnum and neon on panel
24 x 32 x 4 in.
2019
SOLD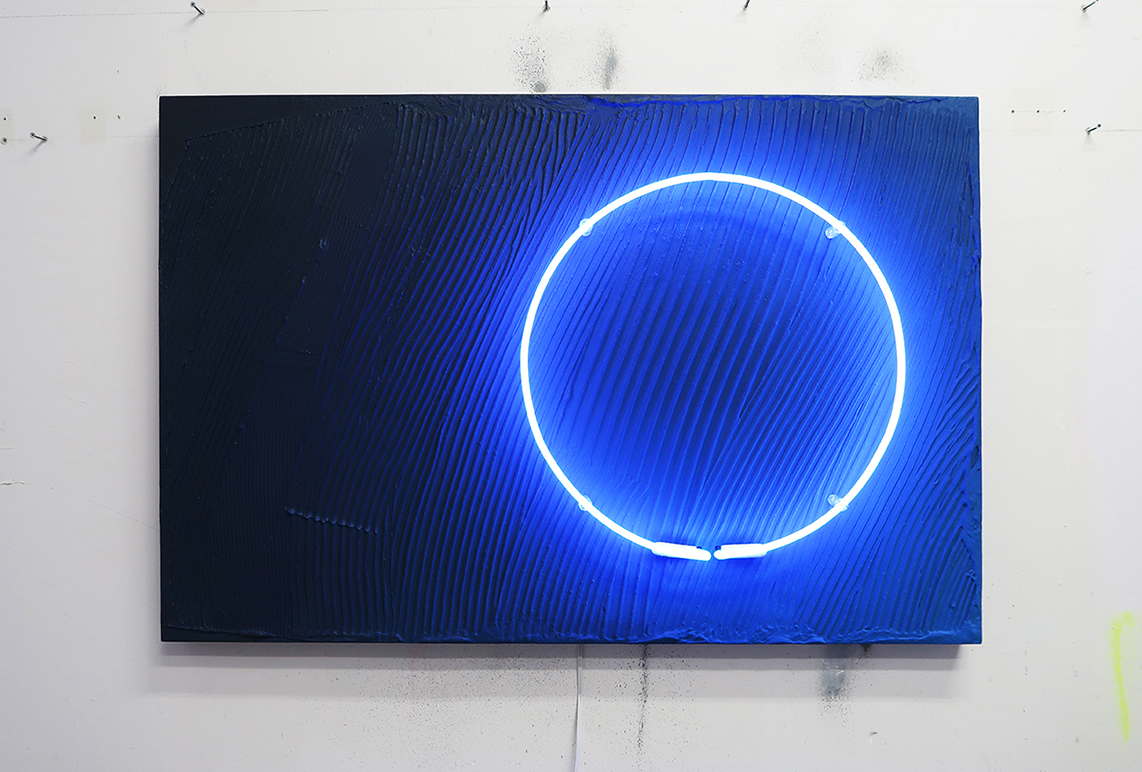 Lean Into It
plaster, enamel, aerosol and neon on panel
48 x 32 in.
2019
SOLD
---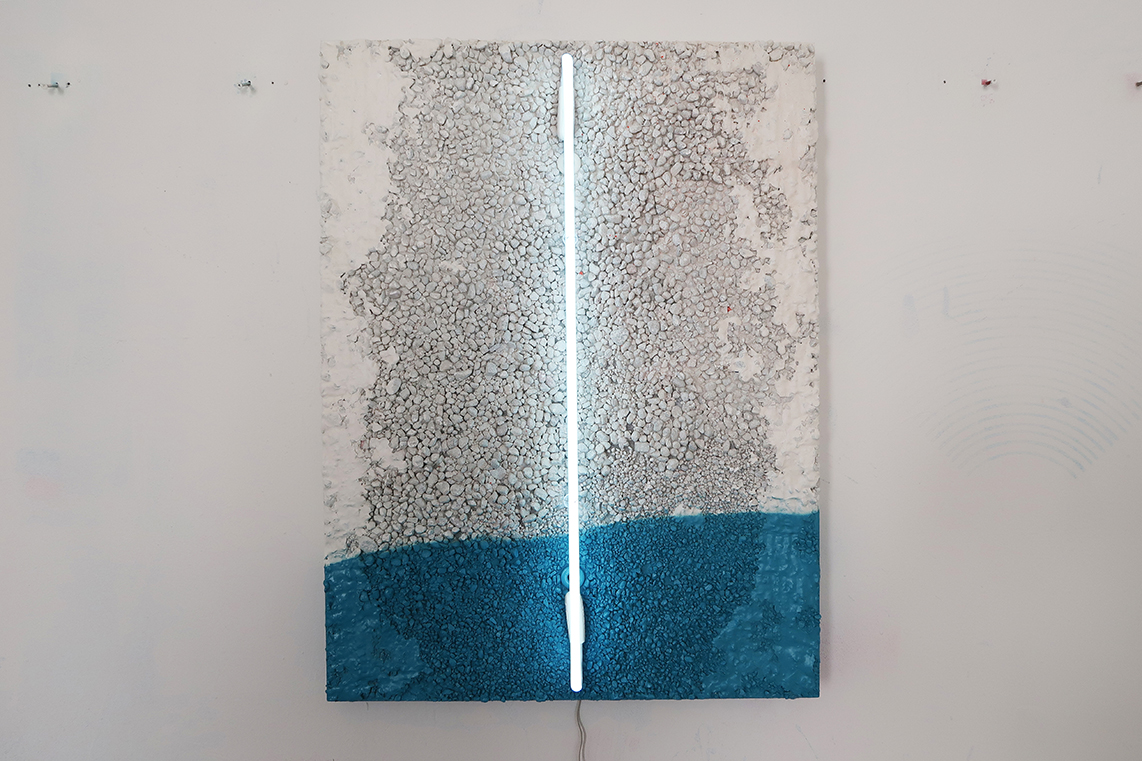 Higher Ground 01
rocks, plaster and aerosol on panel with neon light
24 x 32 in.
2019
SOLD
---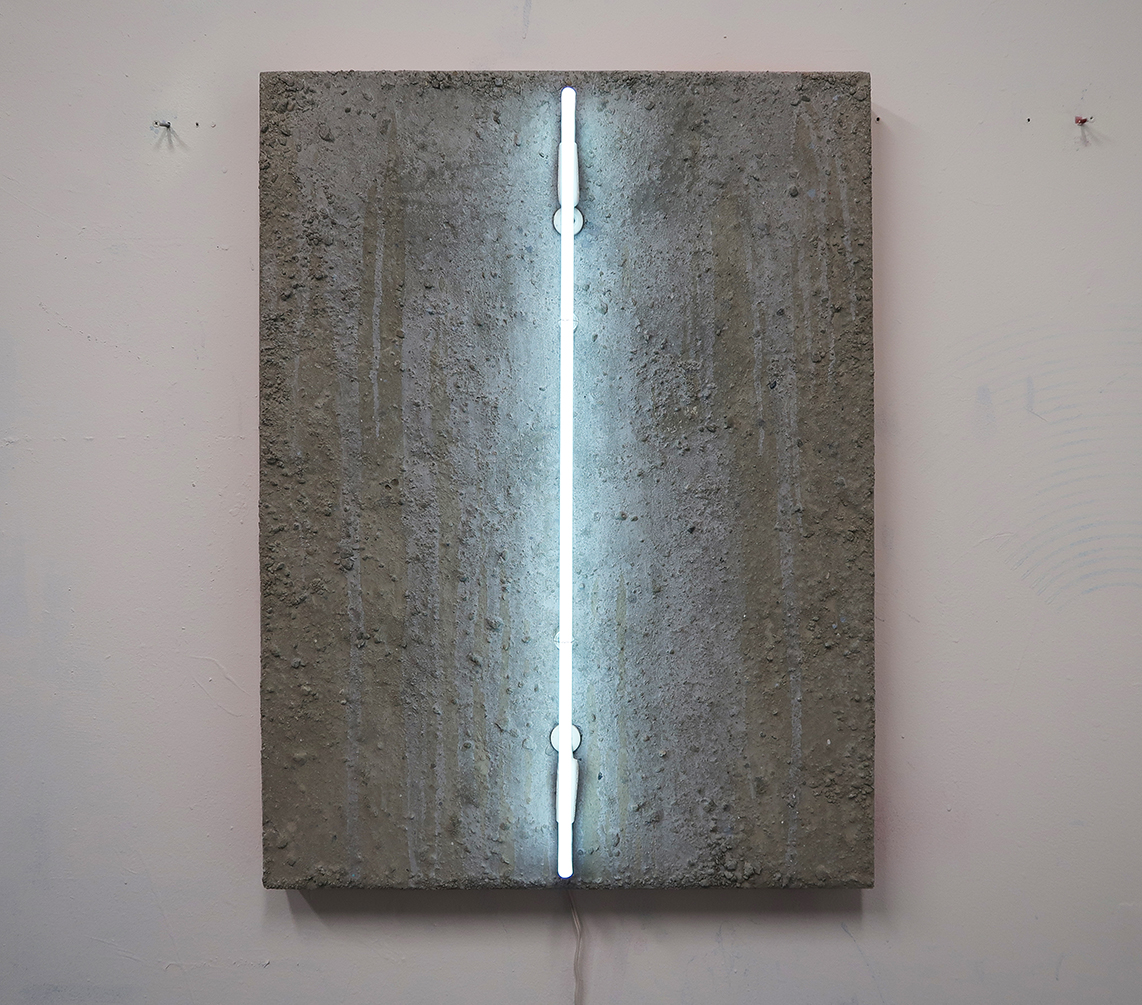 Higher Ground 02
cement, rocks, acrylic medium and reflective glass beads on panel with neon light
24 x 32 in.
2019
SOLD
---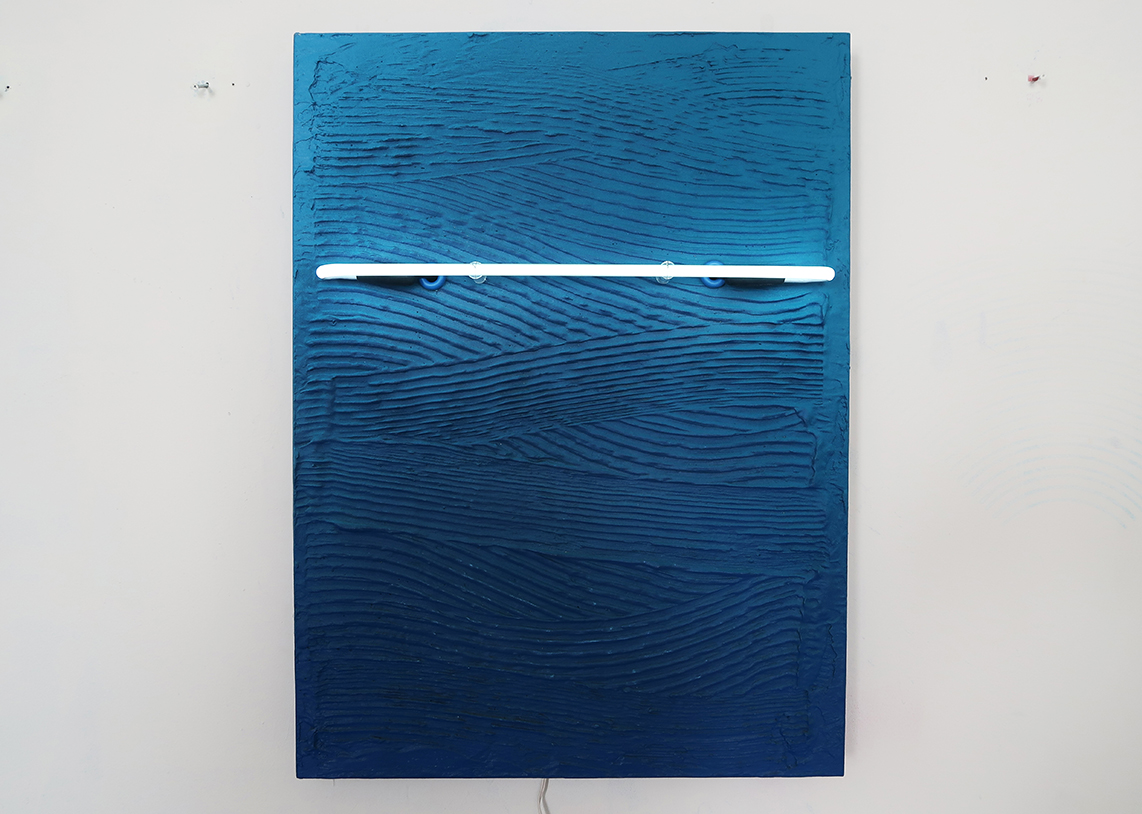 Higher Ground 03
plaster and aerosol on panel with neon light
24 x 32 in.
2019
SOLD
---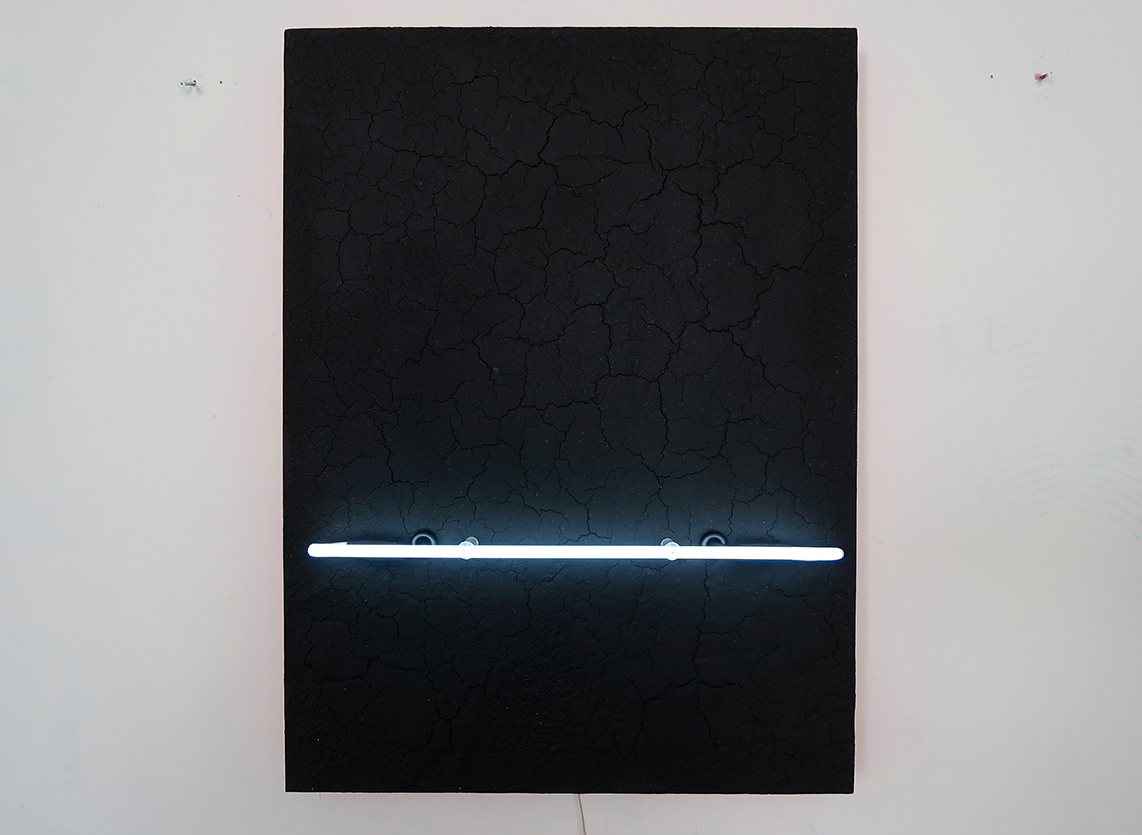 Higher Ground 04
synthetic polymer, acrylic medium and aerosol on panel with neon light
24 x 32 in.
2019
SOLD
---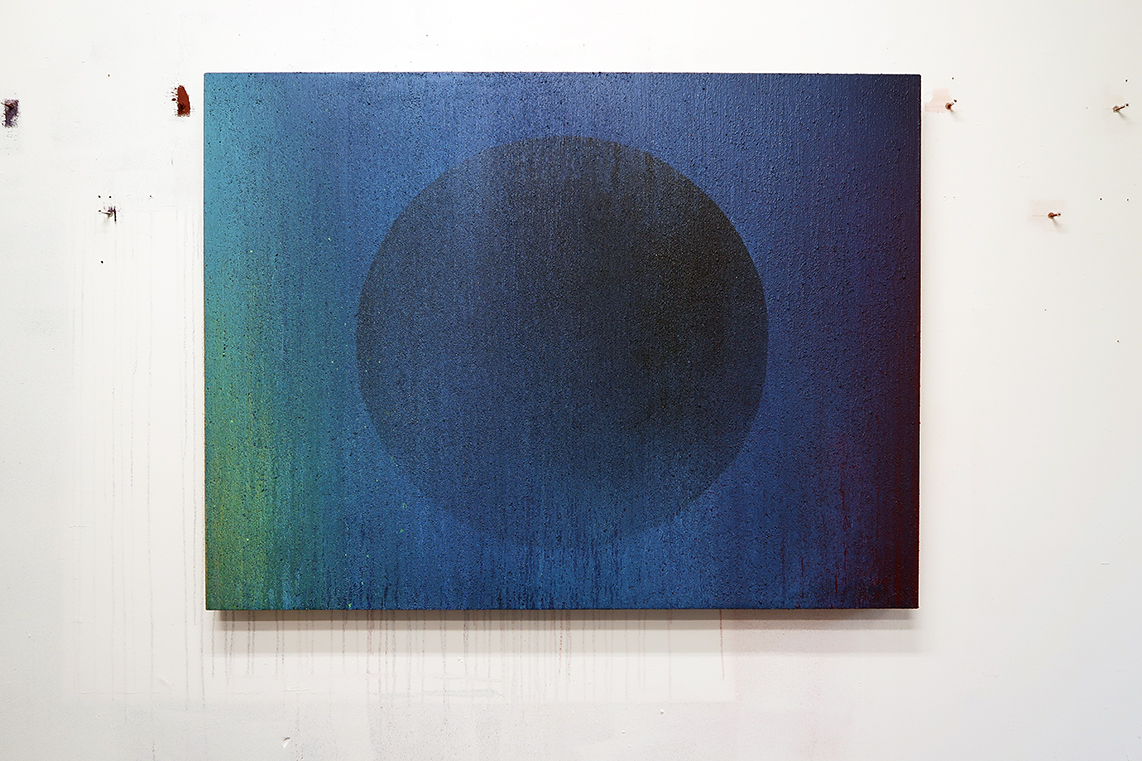 Above Water 01
synthetic polymer, aerosol, sand, glass beads and silver flakes on canvas
48 x 36 in.
2019
SOLD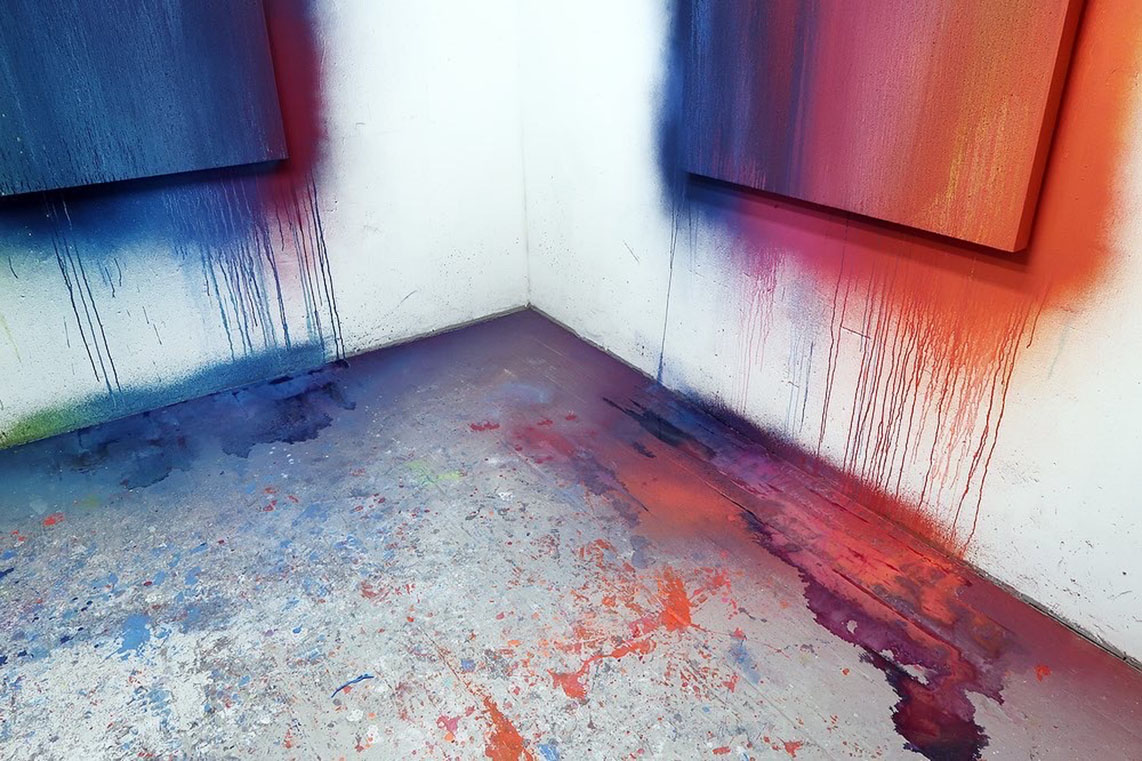 ---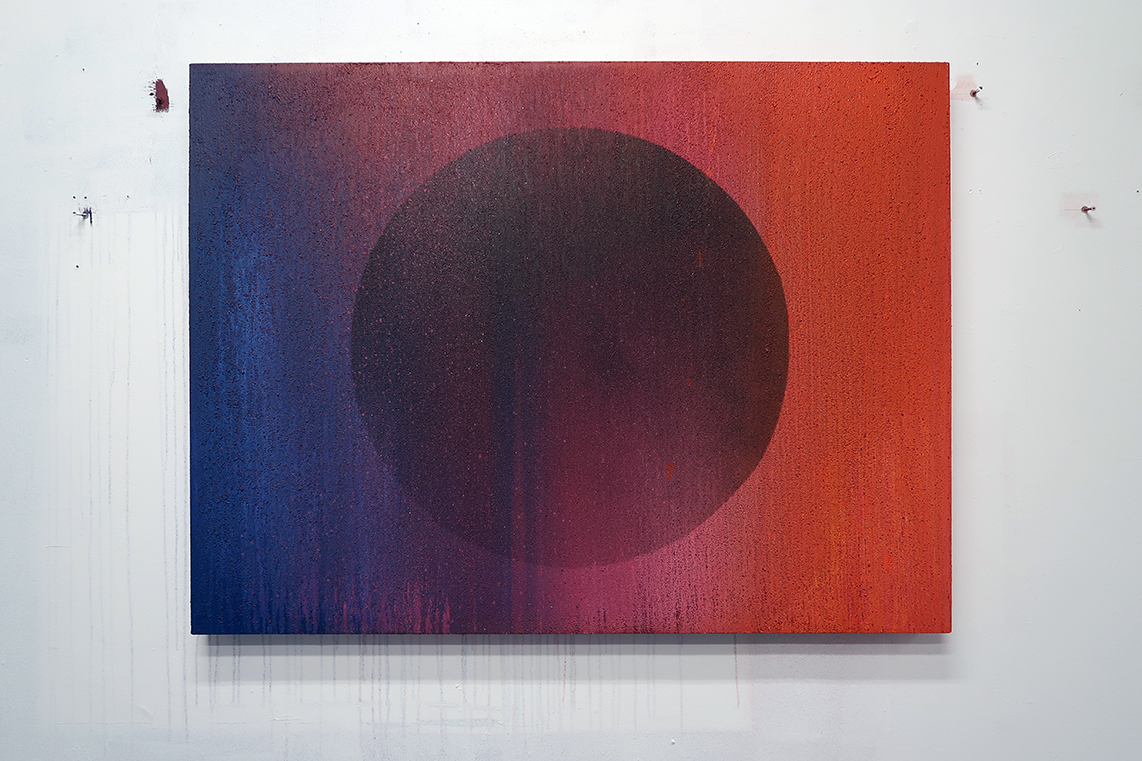 Above Water 02
synthetic polymer, aerosol, sand, glass beads and silver flakes on canvas
48 x 36 in.
2019
SOLD