After learning I am an artist, the next question is typically what kind of work do I do. Very simple question, yet often so hard to describe what I do in a single sentence — and I'm okay with that. As my life story continues to evolve, so does my art practice along with the materials and mediums I choose to work with. I don't consider myself a jack-of-all-trades, but I do believe it's an invaluable asset to horizontally expand oneself to build a larger base of skills that can ultimately result in an endless amount of outcomes.
That, to me, is so damn exciting.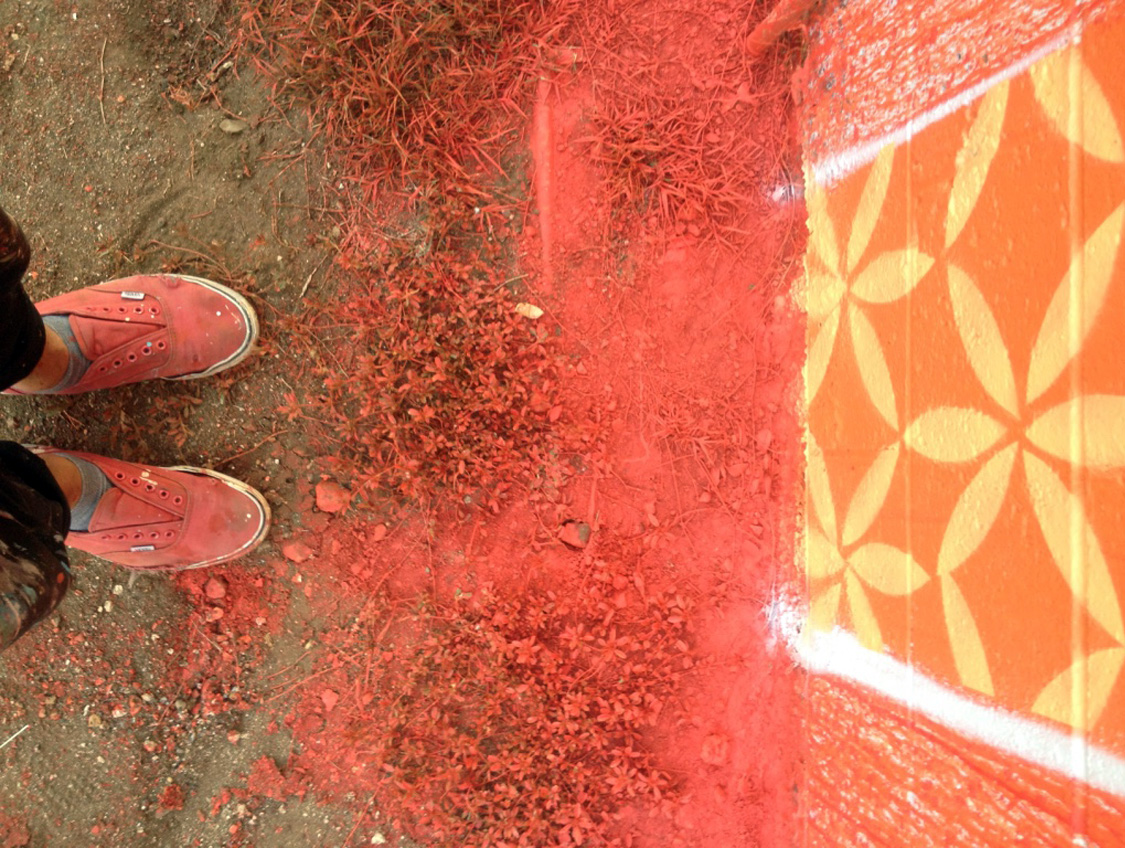 .
I am a painter at heart. It's my lens in which I view the world and it's my natural way to respond to what I see. One things leads to another, as it often does, and through taking on creative work that pushes me in ways that may seem uncomfortable at first, I get the chance to reinvent my routine and make something entirely new while referencing the similar subject matter I am known for. It's almost like a collaboration, usually with a client, but also with my own vision, and the results always produce a new understanding to my work while inspiring new directions.
This is why I love commission work.
---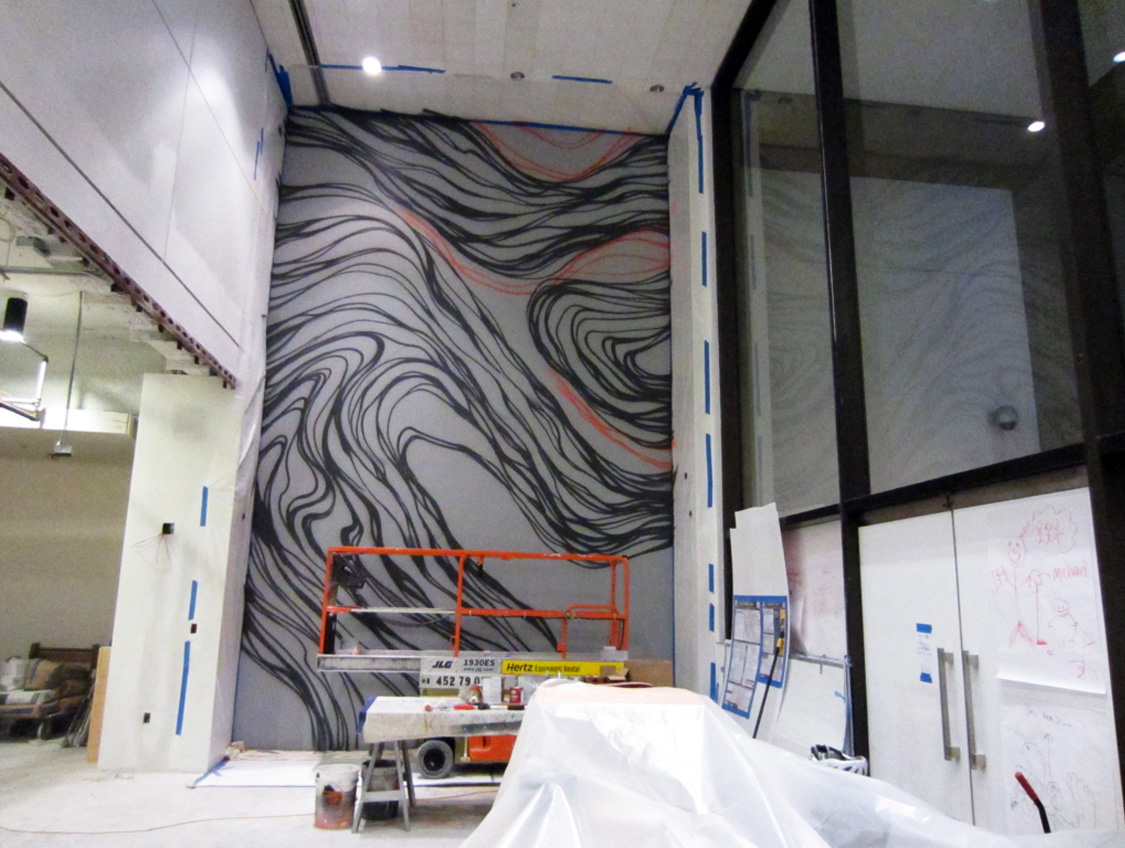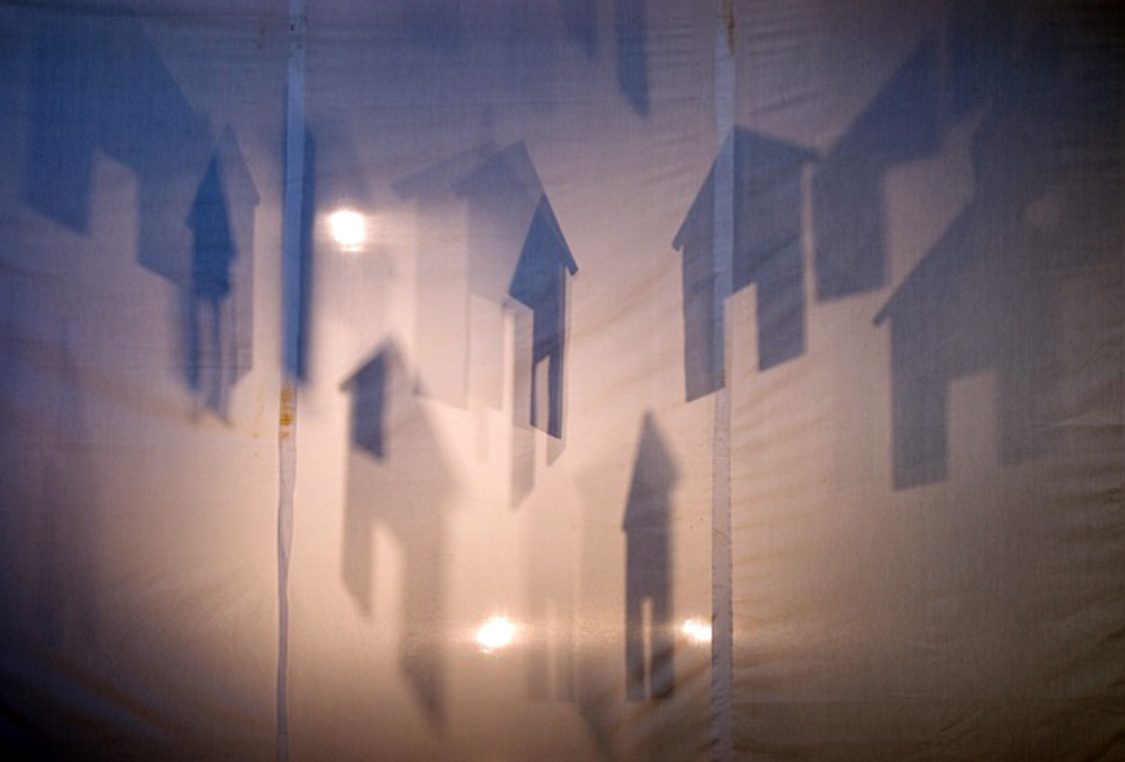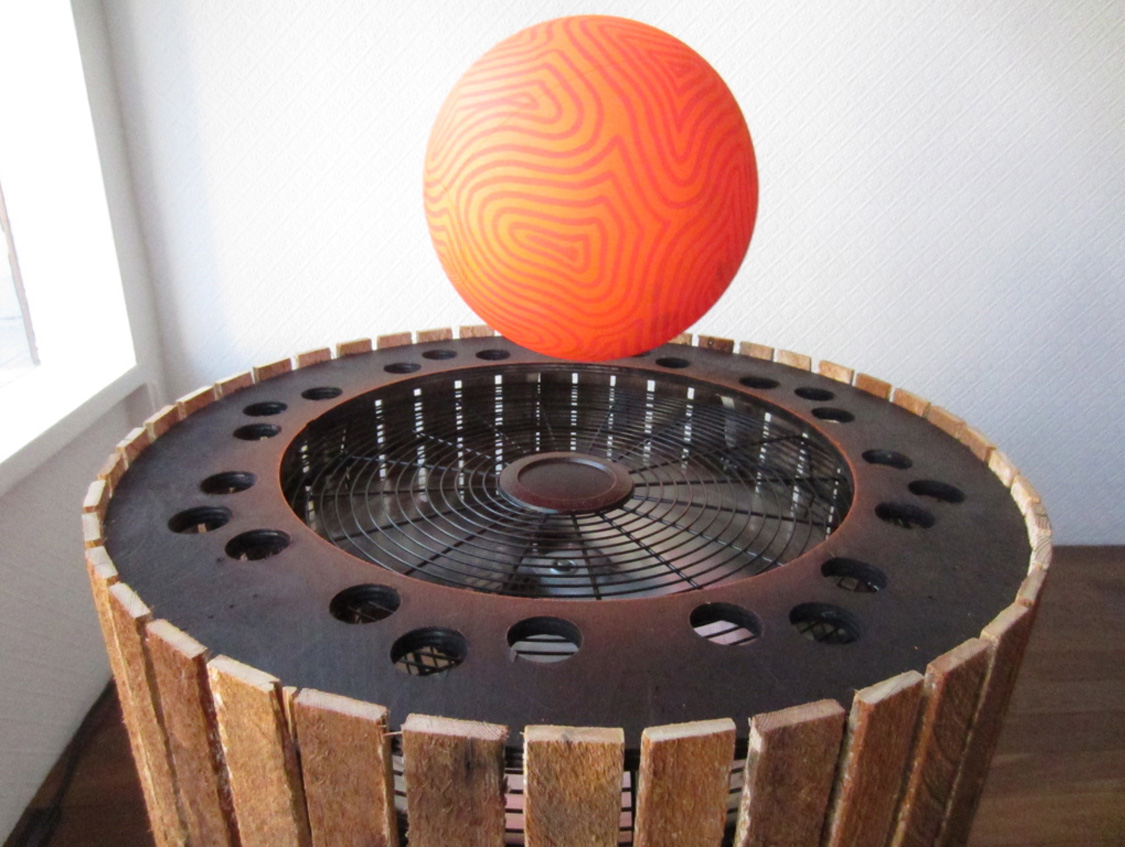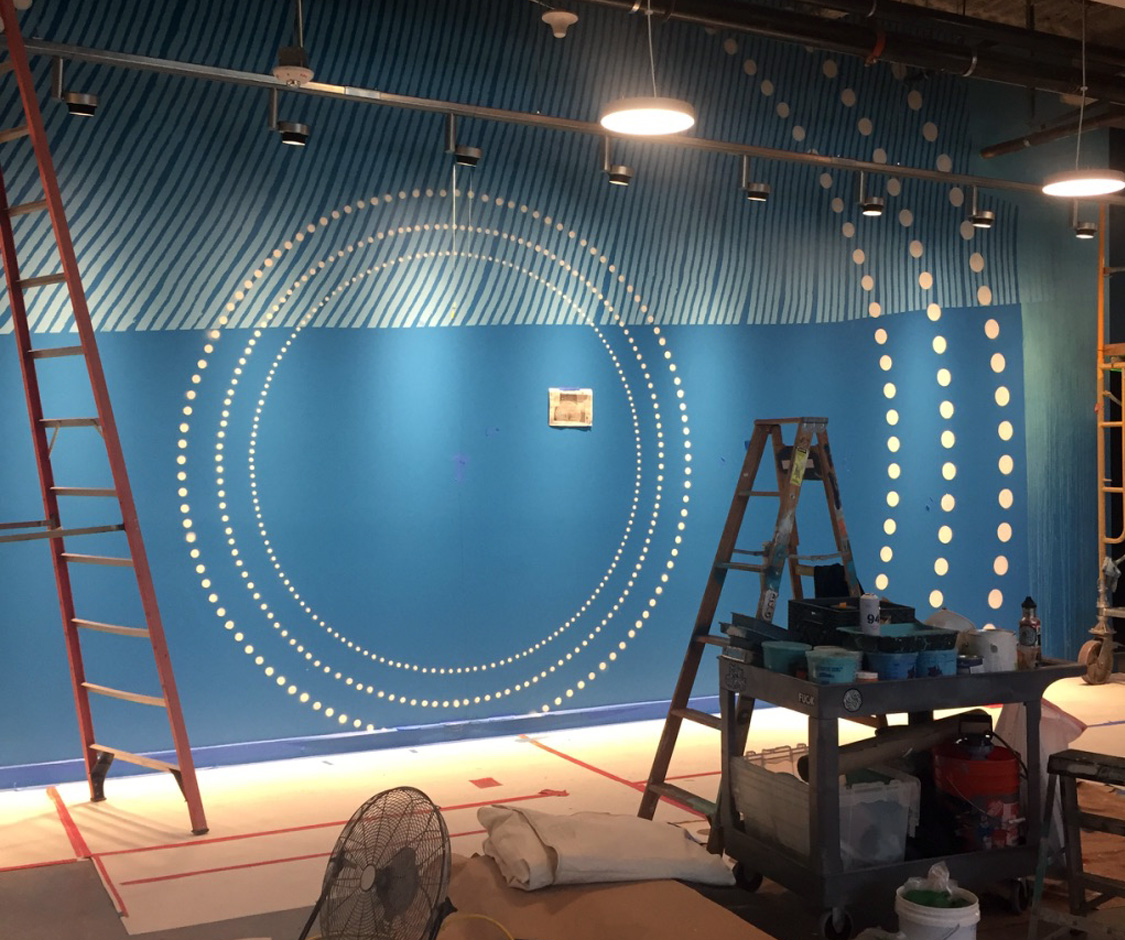 ---
Since 2005, I have always had interest in expanding my reach. Whether through clothing line graphics, working alongside independent movie directors producing sets, a short stint as a window display artist, theater backdrops, and I even served as a creative director for a music festival and got to meet KRS-ONE! And this was all before I finished college. After college, my fine art career in San Francisco had some immediate success and I quickly became the guy who would always build some whacky stuff along side my display of paintings. This way of working, and all the odd jobs that led up to it, gave way to thinking and working spatially.
---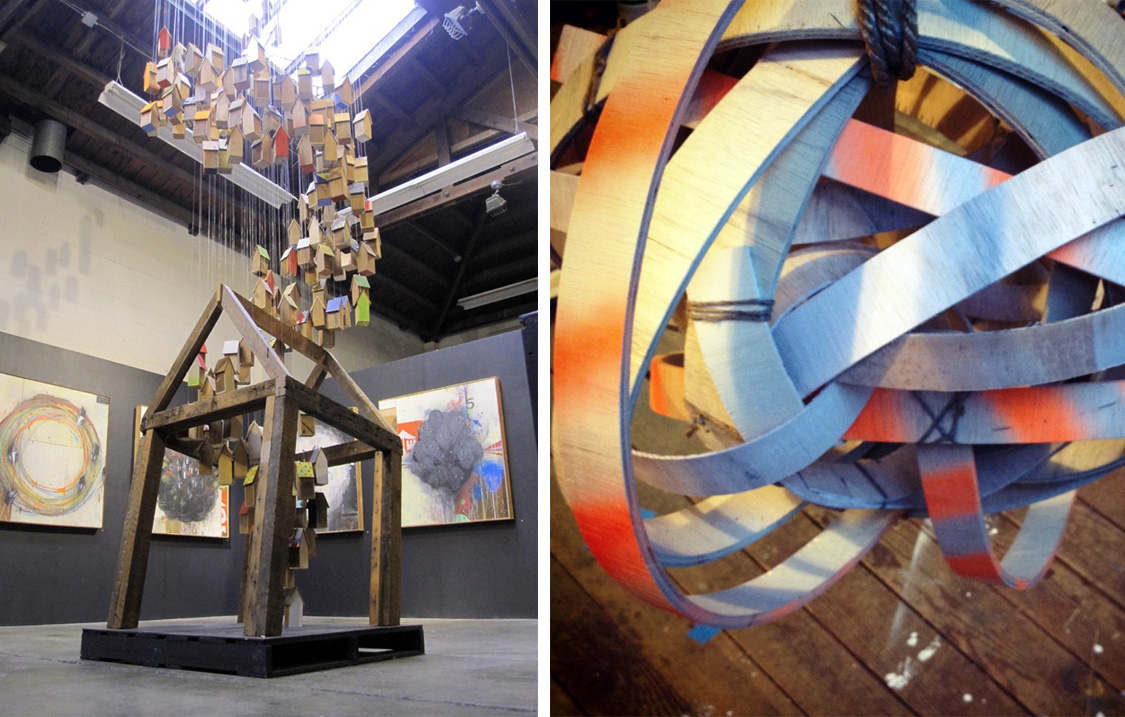 ---
Fast forward to 2013, influenced by countless grant proposals, I had been doing a ton of research on the long standing tradition of artist and architect collaboration. It wasn't until I met Justin Martinkovic (architect/friend) after purchasing my work who helped bridged the gap needed to connect my work to a world I was already trying to find a way into. One job led to another and I now have a portfolio that is equally mural and sculptural work under the premise of artist commission. With a degree in illustration, I took my ability to tell a story through renderings that a client could understand to eventually manifesting large-scale work that would transform spaces.
These days, mural work seems to be common place for countless artists — which is an amazing way to get your work in front of all new sets of eyes. However, as much as I am interested in the same, I am deeply interested in pushing the purpose of the medium even further to reimagine spaces in ways that create a level of interaction and experience with the viewer. Probably not novel to some, but to me, this opens up more challenging and unique ways to make work that can create a stronger impact all the while differentiating myself from the pack.
---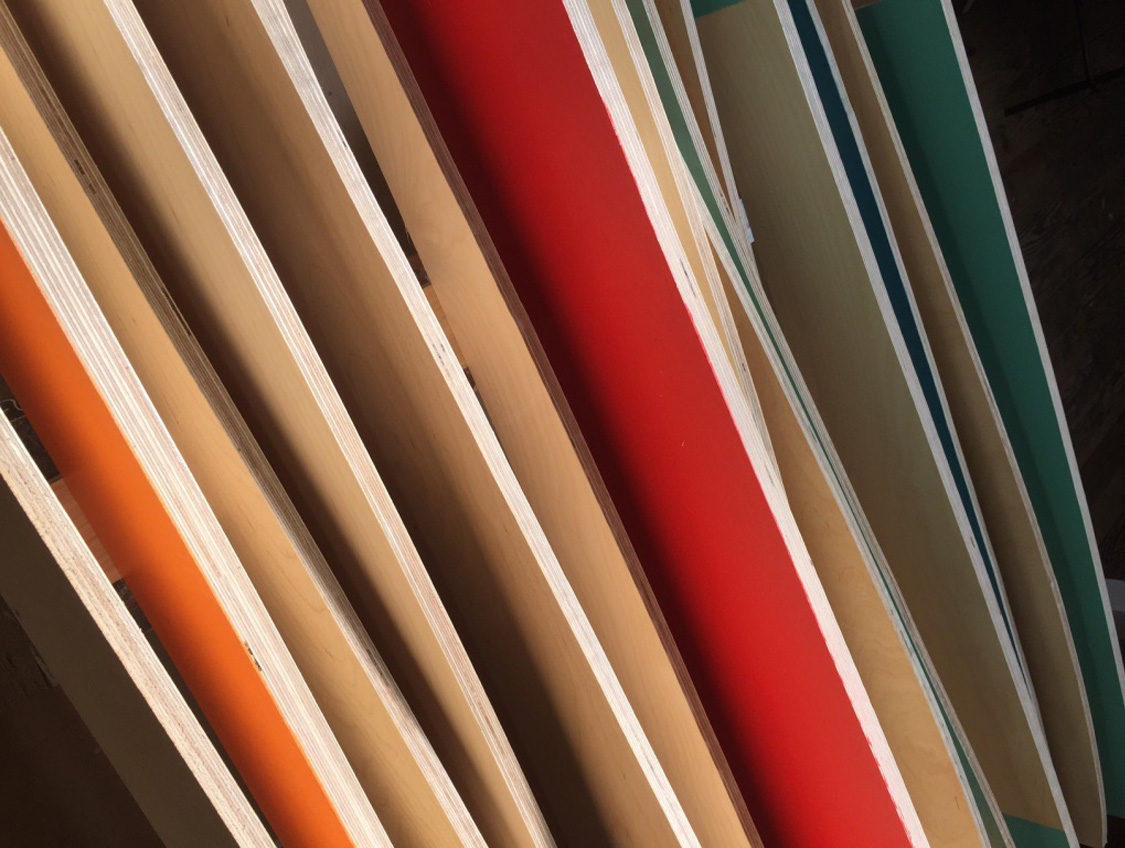 ---
Whether through delicate and ephemeral works that compliment a space to more eccentric and bold installations that serve as a featured element that can bring a room together, the willingness to have my artistic vision pushed by challenges I often don't face in the comfort of my studio have introduced something special and is no doubt become a strong component in my growth as an artist.
As I roll into the next decade as a working artist, I hope to continue to produce both stunning work while also hitting the mark of what it means to work collaboratively — whether it be with the client, the space itself, or the community it will live with long after I leave. I feel it's often times when the artist can both include and remove themselves from the work does something truly remarkable take place.
See more PROJECTS