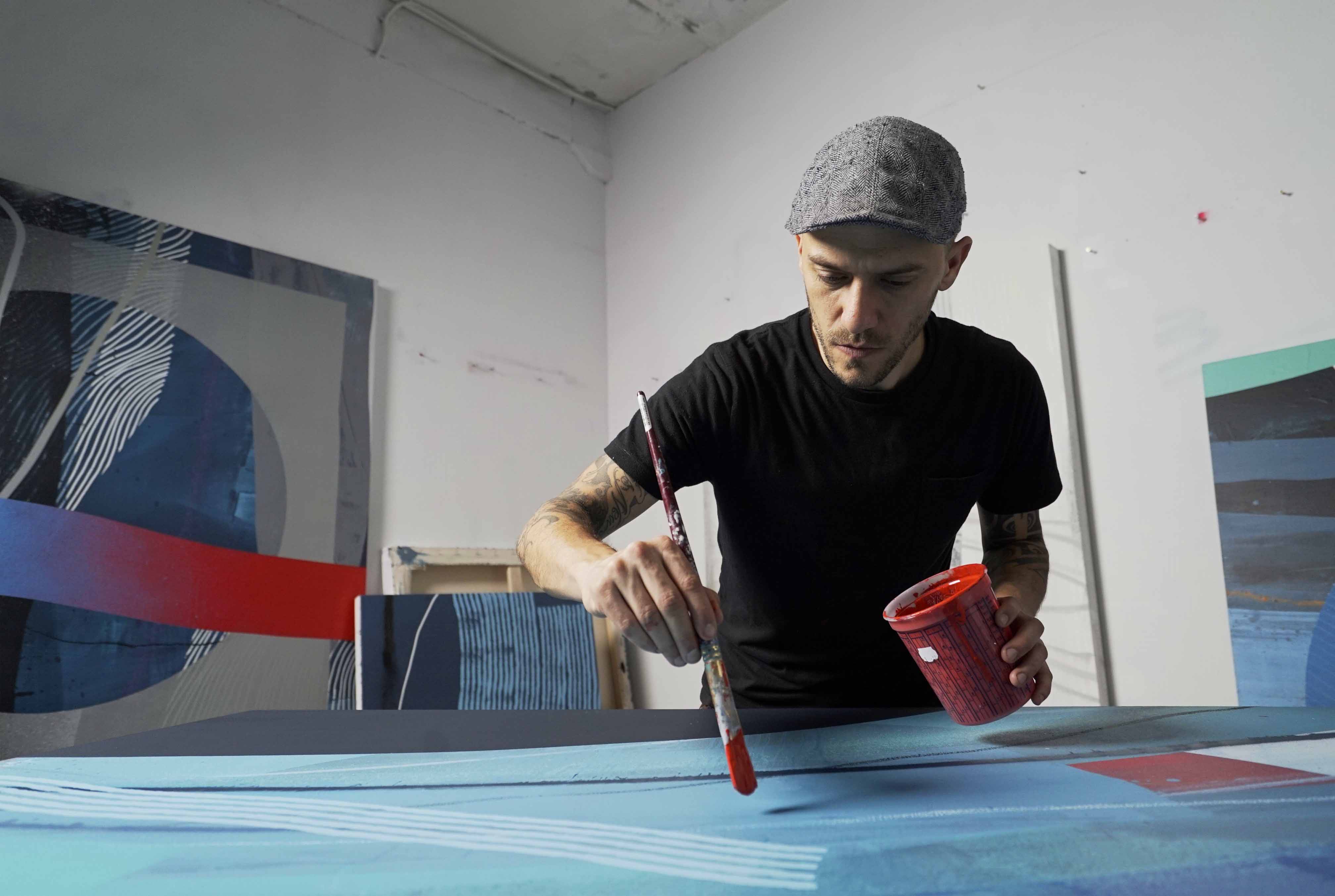 ABOUT THE ARTIST
Erik Otto is an American abstract artist working in the creative disciplines of mixed-media painting, neon sculpture, and site-specific installation since 2005. Otto received a BFA from San Jose State University in California. His work has been shown in exhibitions nationally in New York City, Los Angeles, and San Francisco and internationally in Vancouver, Mexico City and Berlin. He was selected for the SF Recology Artist-in-Residence Program, received the VSCO Artist Initiative Grant, and produced work for YBCA Bay Area Now 7. He currently has work held in the private collections of Grand Hyatt, Microsoft, LinkedIn, Google, One Medical Group, Adobe Systems, and Uber Technologies. Otto has also produced numerous self-initiated projects; one including a 6-month art residency in Mexico City in an abandoned building prior to its demolition.
Otto was born and raised in the San Francisco Bay Area, currently based in New York City, with studios in Brooklyn, NY and San Francisco, CA.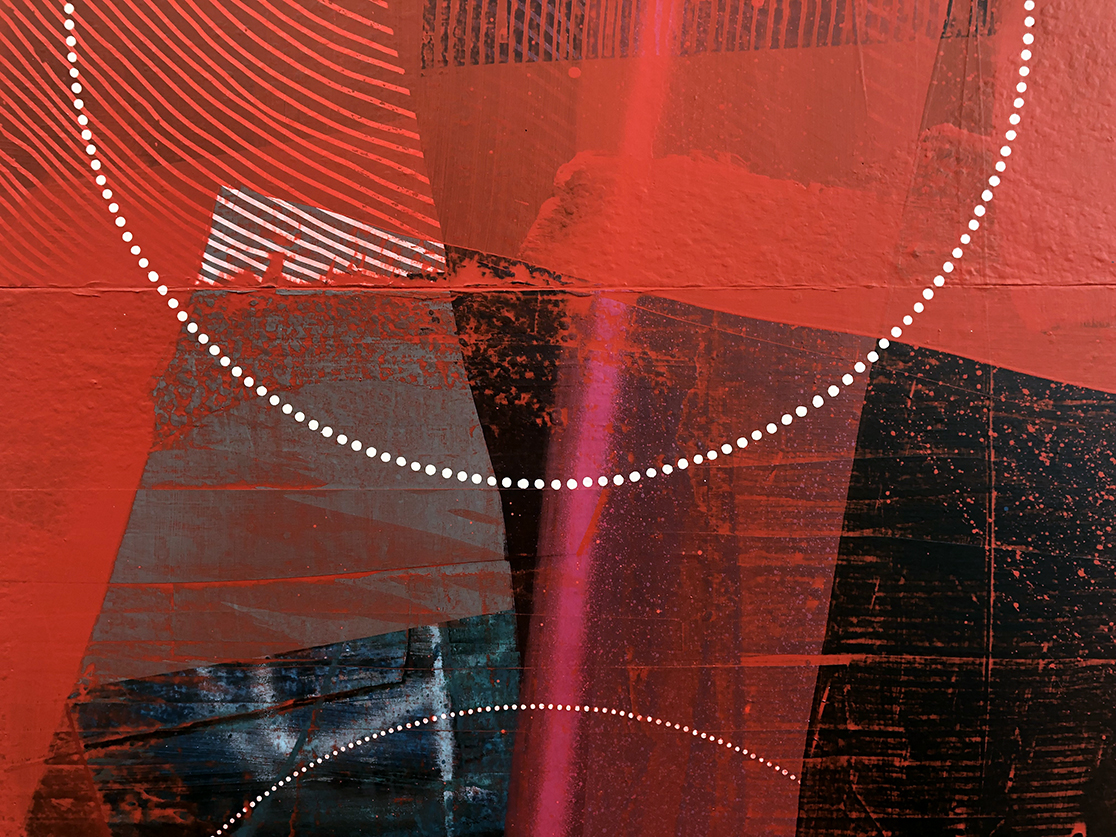 ABOUT THE WORK
Expressing the understanding of instability and uncertainty through patience and resilience, this work is about an outlook of acceptance as a means of moving forward. Known as the force behind all living things, this new series explores the many symbolic qualities of water through nonlinear landscapes flooded with movement and free of boundaries. Compositions immersed with emotive strokes — pushing and pulling — depict the balance of turbulent and serene. The circular form, a signature motif representing the notion that life is both coming and going, emerges and recedes from view similar to the shift of a passing season.
Heavily layered, this work incorporates pools of color, fluid washes and rippling patterns contrasted by large expressive marks produced almost incidentally. Seeing imperfection as a catalyst for change, the different painted elements ebb and flow respectively in equal force reflecting moments of a transformative process. One chapter of a larger idea with an open-ended finish line, this initial phase has helped cultivate a new visual language directly influenced by the equilibrial nature of water that examines a moment of flux to a powerful time of growth.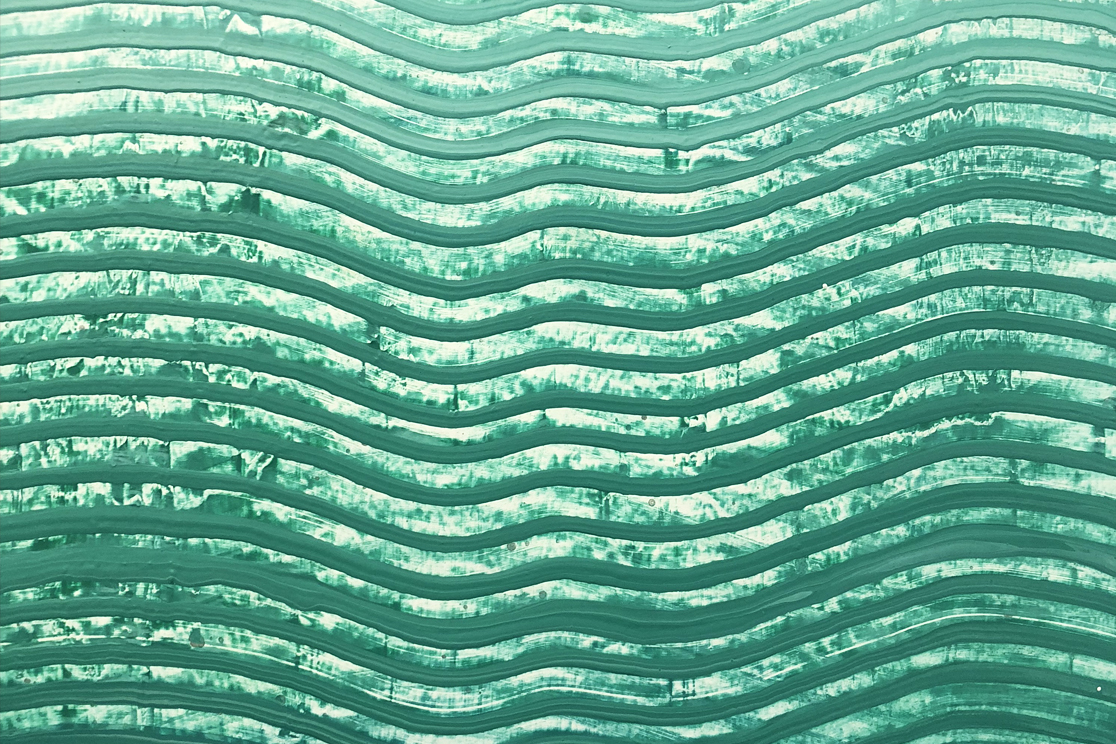 SOLO EXHIBITIONS
2019
321 Canal Street (Wallplay), New York, NY, WAVES
2017
384 Broadway, New York, NY, From One Place to the Next
SummerSchool, San Francisco, CA, From One Place to the Next
2015
Luna Rienne Gallery, San Francisco, CA, Rising Sun
2014
Heron Arts, San Francisco, CA, Rising Tides
2013
Burrard Arts Foundation, Vancouver, BC, Canada, In Search Of
ReUrbano, Mexico City, Mexico, Distancia
Luna Rienne Gallery, San Francisco, CA, Searching For Higher Ground
2012
933 Treat Studios, San Francisco, CA, A Full Days Work
2011
White Walls, San Francisco, CA, Project Room
2010
White Walls, San Francisco, CA, Tomorrow is Never Promised (1)
Fabric8, San Francisco, CA, Tomorrow is Never Promised (2)
Recology SF, San Francisco, CA, The Last Shall Be First
2009
Beta Lounge, Berkeley, CA, WORKS
Charmingwall Gallery, New York, NY, Silence Speaks Volumes
2008
Design Within Reach, Palo Alto, CA, Recent Works
The Shooting Gallery, San Francisco, CA, The Sea of Change
Gallery Three, San Francisco, CA, The Calm Before the Storm
2007
The Shooting Gallery, San Francisco, CA, A Long Way Home
Cal State San Marcos, San Marcos, CA, Rooted Dreams
SELECTED GROUP EXHIBITIONS
2019
Heron Arts, San Francisco, CA, Press On
American Giant, San Francisco, CA, The American Flag: Interpreted 2
2018
Joint Gallery, Tokyo, Japan, Pop & Street
Luna Rienne Gallery, San Francisco, CA, Quintessential
Brilliant Champions. Brooklyn, NY, Sum of All Parts
American Giant, San Francisco, CA, The American Flag: Interpreted
2017
South Street Gallery, Brooklyn, NY, All In
Heron Arts, San Francisco, CA, Together
Athen B Gallery, San Francisco, CA, 2-Year Anniversary Show
2016
Prjct OMNI, Traverse City, MI, A Theory of Contemplation
The Yard, Brooklyn, NY, Recent Works (curated by Silence is Accurate)
Marin MOCA, Navato, CA, Waste Not
Athen B Galery, Oakland, CA, New Radius
Joseph Gross Gallery, New York, NY, Night & Day
Space236, San Francisco, CA, The Balance
2015
Athen B Gallery, Oakland, CA, CO-LAB
Inner State Gallery, Detroit, MI, Lyric III
Ampersand International Arts, Mexico City, Mexico, Carry On
2014
YBCA, San Francisco, CA, Bay Area Now 7
2013
SFO Museum, San Francisco, CA, The Art of Recology
Hyatt Regency Hotel, San Francisco, CA, Project Grand SF
Adobe Backroom Gallery, San Francisco, CA, We Had Nothing To Do And We Did It
Southern Exposure, San Francisco, CA, PARADE
Asterisk Gallery, San Francisco, CA, Future Culture
2012
Fabric8, San Francisco, CA, Color Theory
Project One Gallery, San Francisco, CA, Symbols
Ace Museum, Los Angeles, CA, All in for the 99%
323 East Gallery, Detroit, MI, Lyric 2012
2011
Gallerie NeuroTitan, Berlin, Germany, Permaculture
Mallick Williams & Co., New York, NY, Spectrum
941 Geary Gallery, San Francisco, CA, Indoor Mural Project
Double Punch Gallery, San Francisco, CA, There is No Telling
Gallery Hijinks, San Francisco, CA, The Letter Collector
2010
Primary Flight / Art Basel Miami, Miami, FL, Fresh Produce
Katzen Art Center, Washington DC, Ghost Market x Catalyst
Re:Form School, New York, NY, Re:Form School
941 GEARY, San Francisco, CA, A New Beginning
Intersection For the Arts, San Francisco, CA, 45th Anniversary
Manifest Equality, Los Angeles, CA, Manifest Equality
White Walls Gallery, San Francisco, CA, Never a Dull Moment
Fabric8, San Francisco, CA, 1(4) Years
2009
The Shooting Gallery, San Francisco, CA, Terrestrial Syndrome
Intersection for the Arts, San Francisco, CA, Annual Benefit Show
Shadow's Space, Philadelphia, PA, Climb in the Back Window
2008
Charmingwall, New York City, NY, Tiny Big Top Show
Reaves Gallery, San Francisco, CA, If These Walls Could Speak
2007
Project:Gallery, Culver City, CA, Head in the Trees
2006
Ayden Gallery, Vancouver, BC, Canada, Brave Art
Compound Gallery, Portland, OR, Supernal
Thinkspace, Los Angeles, CA, Square Foot Show
Corey Helford Gallery, Culver City, CA, Halloween Show
Thinkspace, Los Angeles, CA, Triamese
2005
The Lab 101 Gallery, Culver City, CA, The Birdhouse Show
Gallery Anno Domini, San Jose, CA, Fresh Produce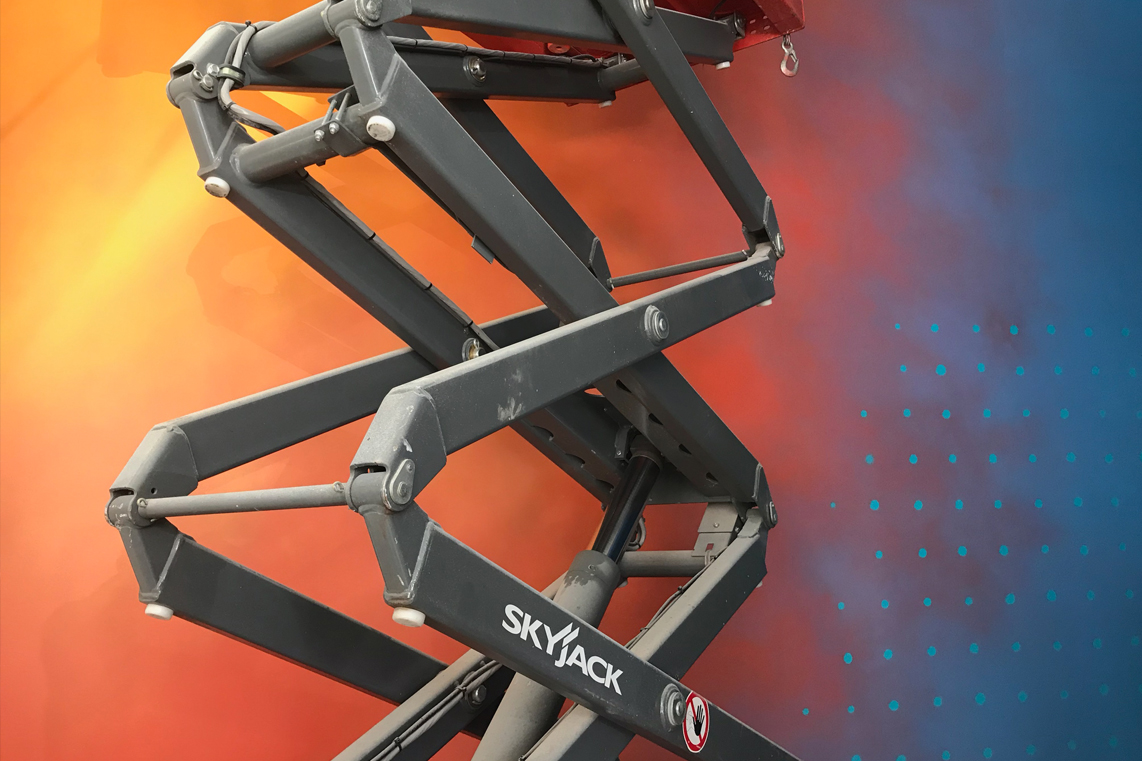 ARTIST RESIDENCIES
2014
Burrard Arts Foundation, Vancouver, BC, Canada
2013
ReUrbano, Mexico City, Mexico
2009
Recology San Francisco, AIR Program, San Francisco, CA
AWARDS & HONORS
2014
VSCO Artist Initiative, grant recipient
2011
SFAC Art in Storefronts grant recipient
COLLABORATIONS
Gensler Architecture — interior murals
San Francisco, CA
Martinkovic Milford Architects — interior murals
San Francisco, CA
Studio O+A — interior murals
San Francisco, CA
KNOTEL — interior murals
New York City, NY
MASH — artist-series collection
San Francisco, CA
Red Bull — various murals & installations
San Francisco, CA
Urban Outfitters Inc. — artist-series products
USA
JanSport — artist-series bag collection
USA
KNOWN COLLECTIONS
Grand Hyatt
San Francisco, CA
Microsoft Inc.
Seattle, WA
Adobe Systems, Inc.
San Jose, CA
American Institute of Architects
San Francisco, CA
Google
Sunnyvale, CA
LinkedIn
Omaha, NE
LinkedIn
Sunnyvale, CA
Martinkovic Milford Architects
San Francisco, CA
One Medical Group
San Francisco, CA
UBER Technologies
Palo Alto, CA
YARA Digital Labs
Berlin, Germany
Workshop Cafe
San Francisco, CA